Posted by MOTO-D on 26th Aug 2022
We're proud to announce that MOTO-D Racing has been featured in the August 2022 issue of Road Racing World Magazine. If you subscribe to RRW, you may already have the issue; if not, now's the time!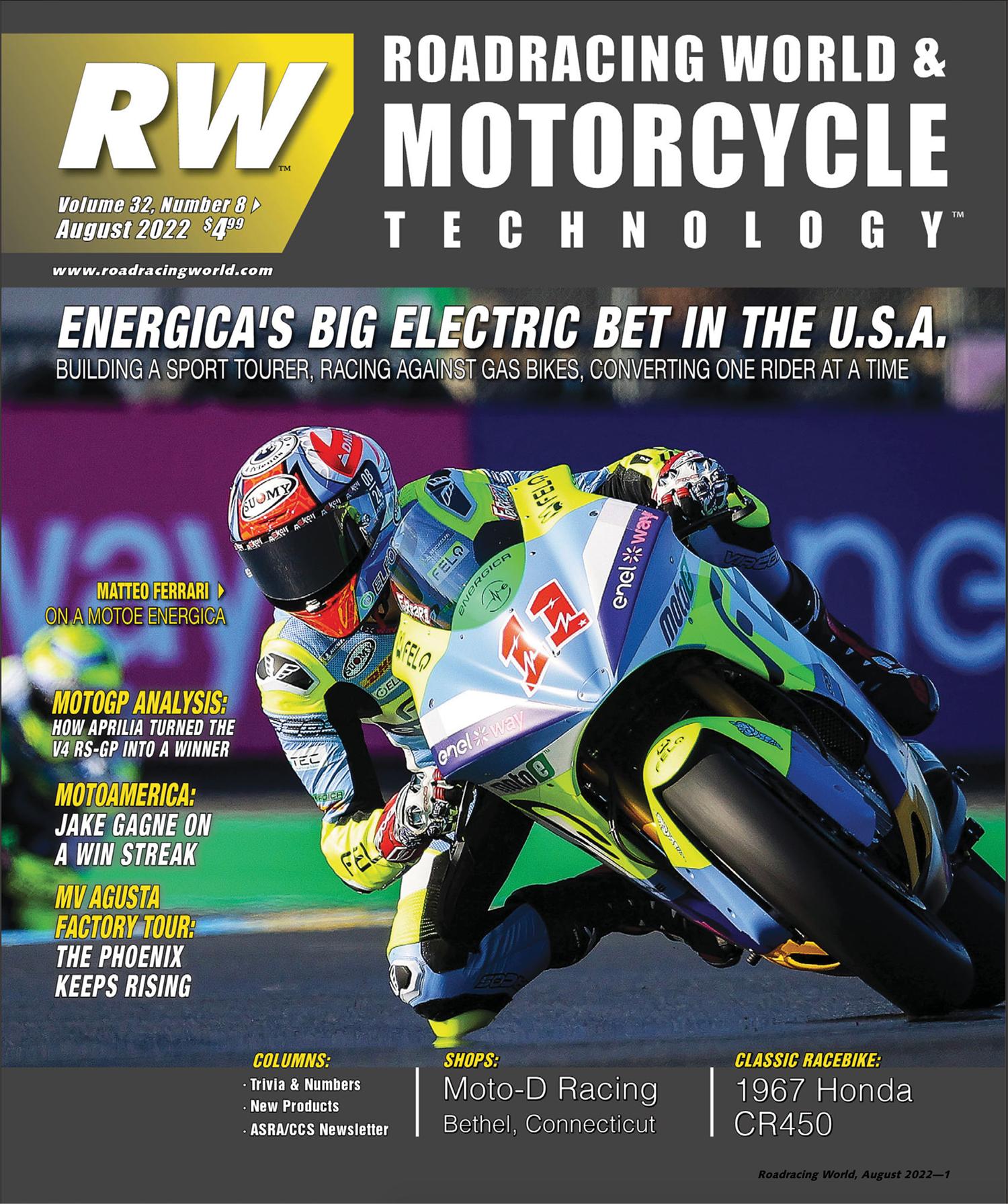 Editor Davis Swarts did a fantastic job capturing the passion and pride we all have and feel here at MOTO-D for the sport of motorcycle racing, our business and our customers.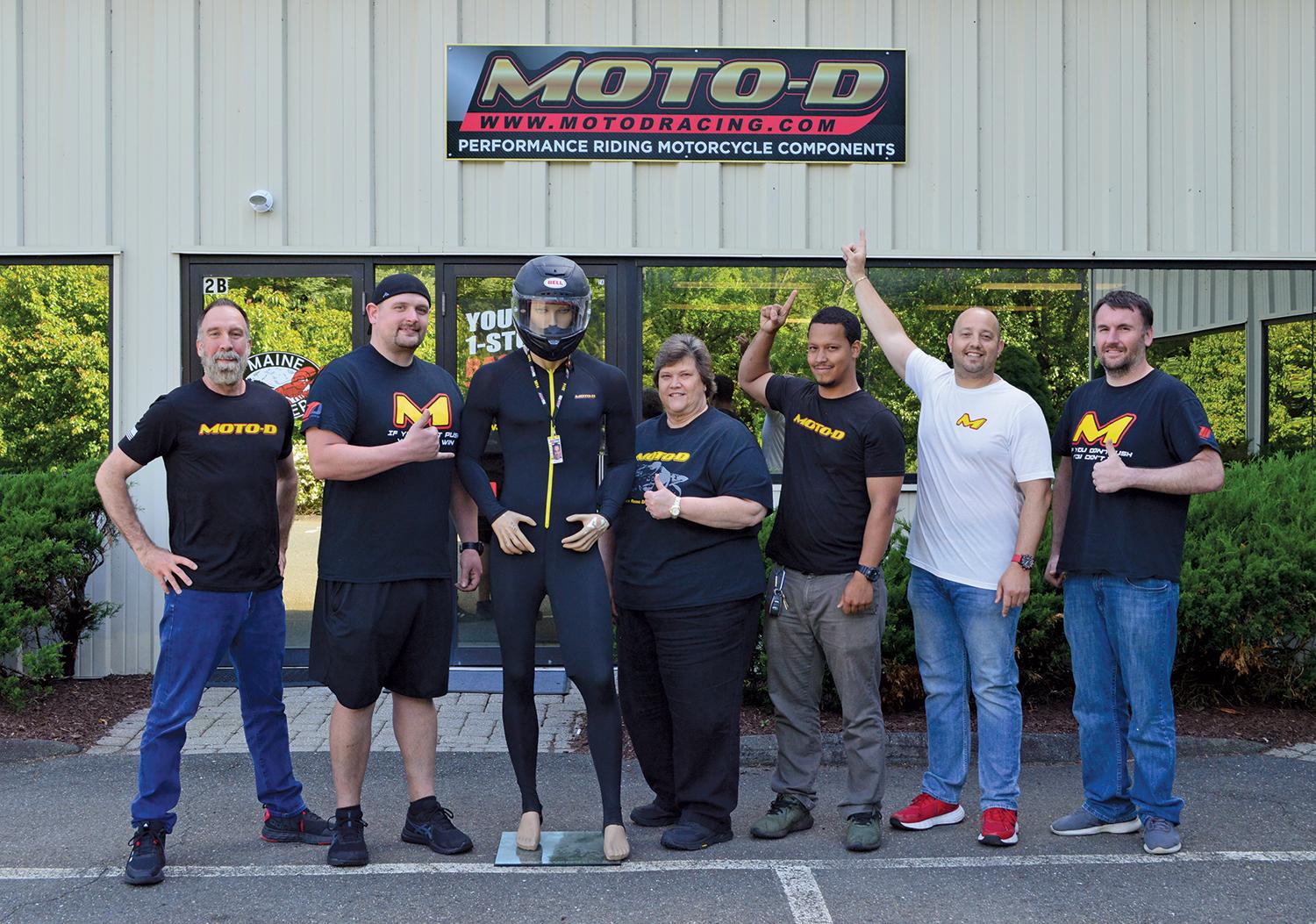 As the story goes, we're riders founded by a passion for two wheels: the MOTO-D staffers and undersuit model "Ken" at MOTO-D headquarters in Bethel, Connecticut. From left, Matt, Big Jimmy, display mannequin Ken, Terri, Julian, Scott, and Nick.
To experience the MOTO-D Sportbike Love Your 1-Stop Race and Trackday Toy Store visit www.motodracing.com.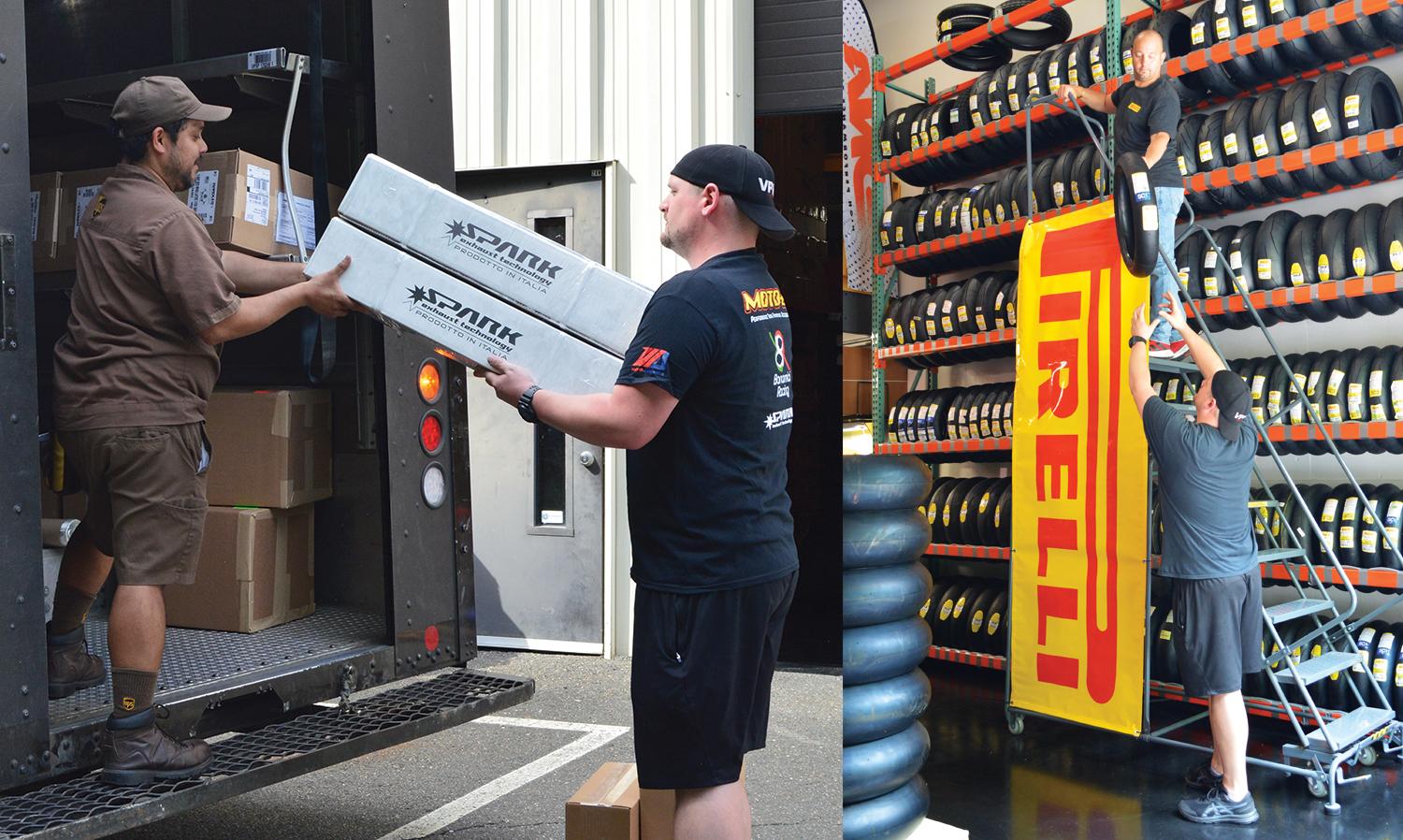 MOTO-D Racing is also one of the largest Pirelli race tire dealers East of the Mississippi and a nationwide street tire dealer. Teamwork is key at MOTO-D, as you can see with Scott handing down Pirelli race tires to Jimmy and loading Spark Exhaust systems on the truck for delivery.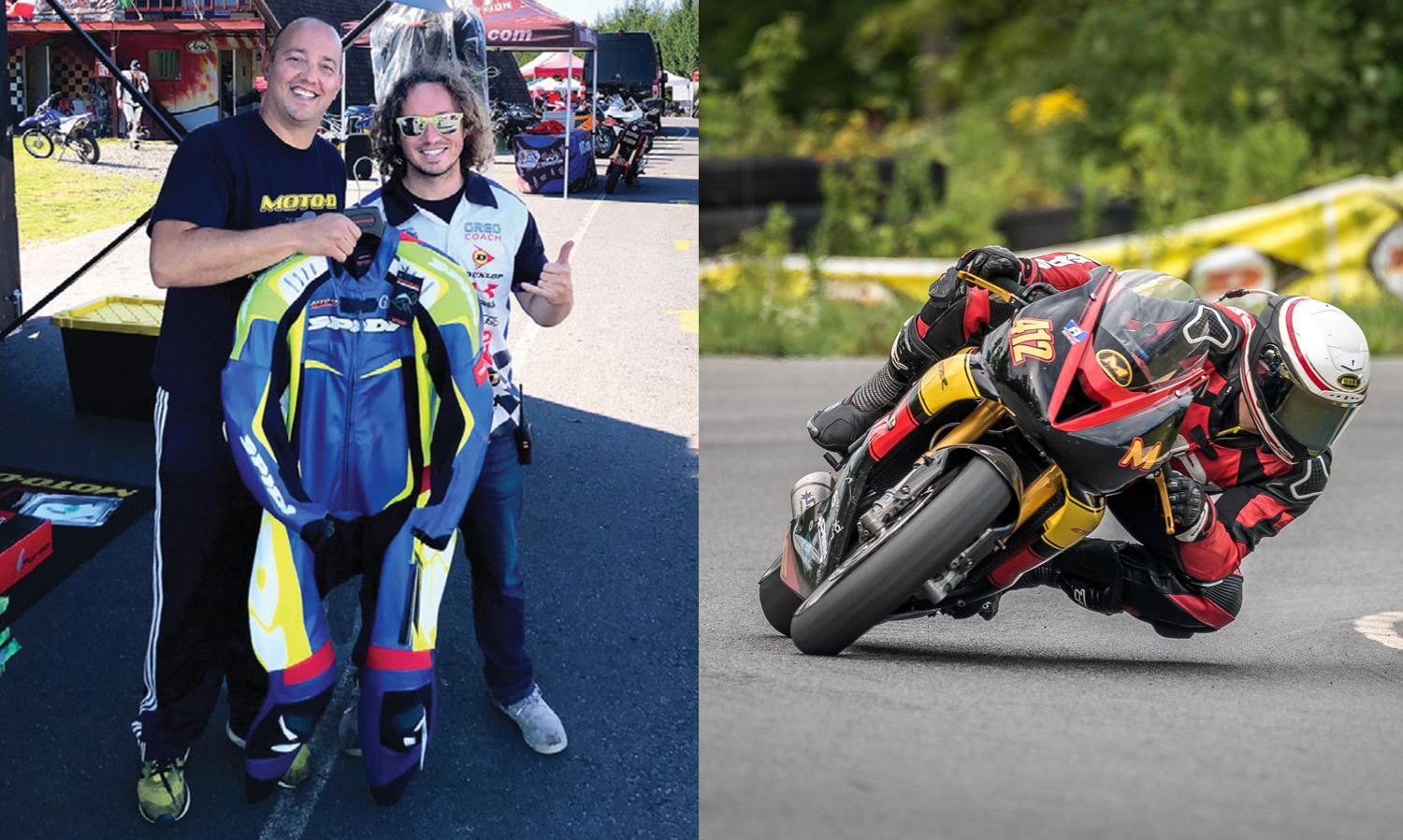 MOTO-D is an exclusive parts and gear vendor at New York Safety Track also. Scott, Nick and a few other MOTO-D staffers are there every weekend racing what we sell. Like most of us, Scott and track (NYST) owner Greg Lubinitsky are all smiles during track days.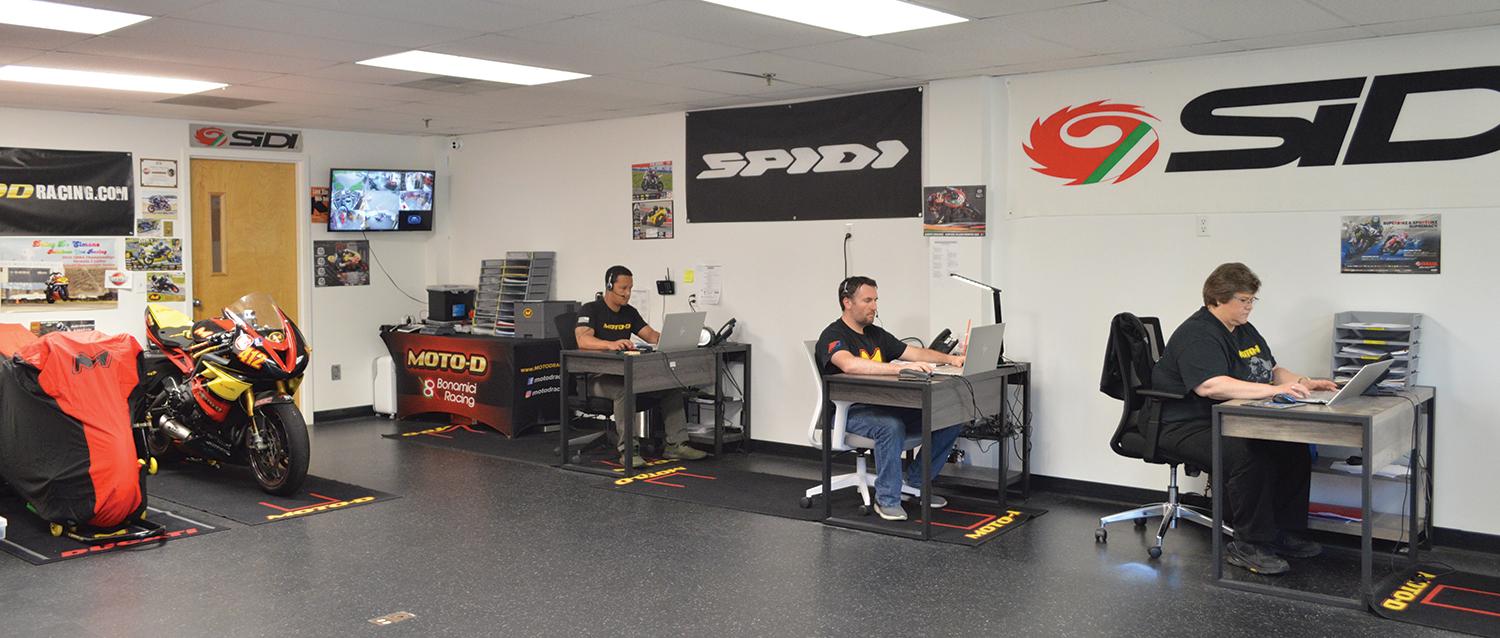 As David says in his article, "Maintaining a high level of motorcycle-savvy customer service is a challenge." With MOTO-D, you can rest assured, when not at the track riding, we're hard at work and ready to pick up the phone and connect with you.
Pick up the August issue of Road Racing World magazine, available; in print or digital format and enjoy David's review and origin story of MOTO-D Racing.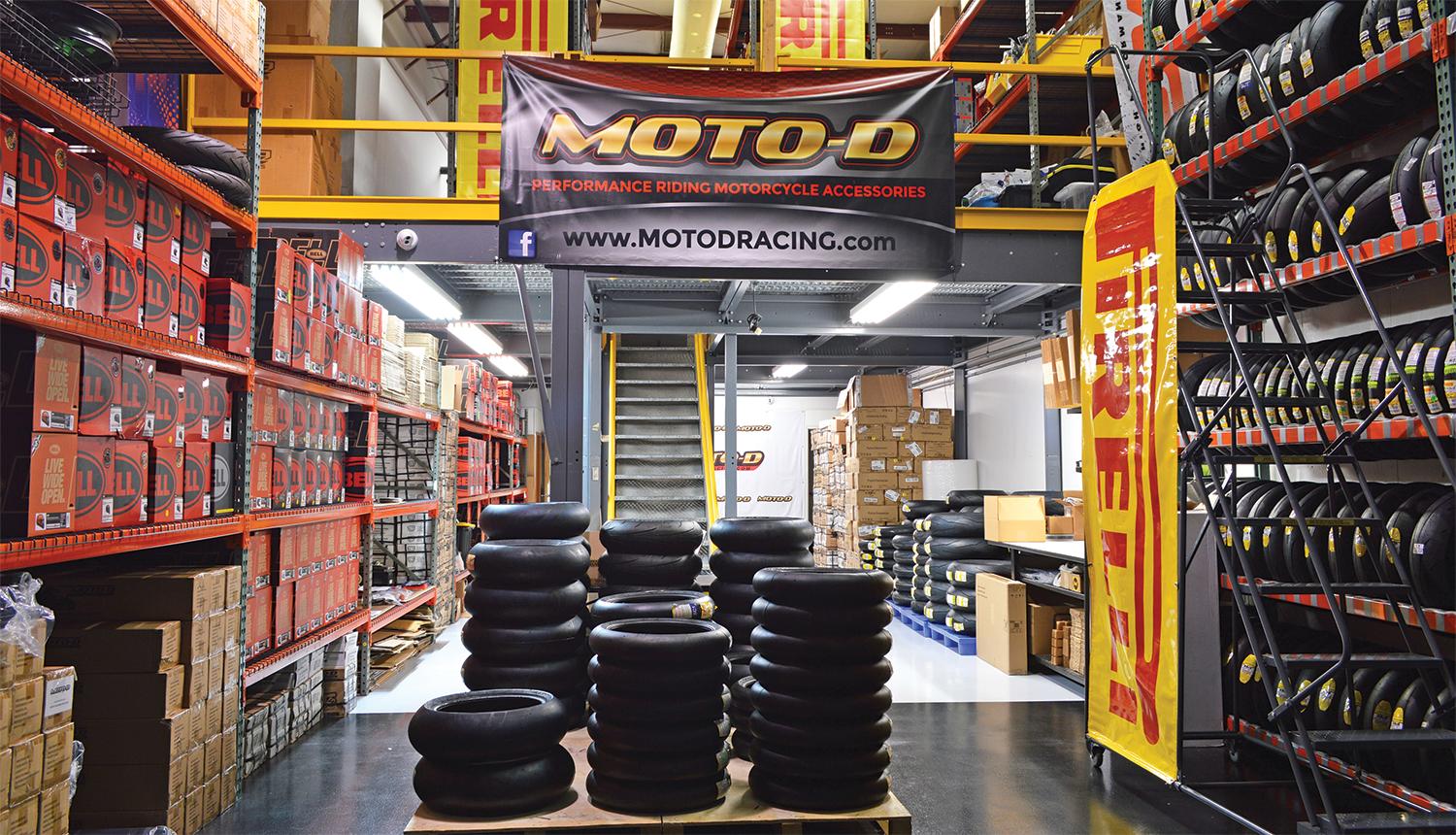 The MOTO-D warehouse is packed full of parts we distributes, such as Bonamici, Starlane Lap Timers, DNA Racing Air Filters, Eazi-Grip Tank Pads, Discacciati Brake Systems, SPIDI and Dainese riding gear, IRC quickshifters, Racebolt hardware, Tappezzeria custom seat covers, WRP Racing Brake Pads and Spark Exhaust Systems.
comments powered by

Disqus