MOTO-D Racing Distributes Performance Riding Motorcycle Accessories And Apparel
AT MOTO-D, WE ARE COMMITTED TO SUPPORTING THE RIDER WITH THE BEST PRODUCTS, PRICES, AND SERVICE. WE GO THROUGH GREAT LENGTHS TO KEEP OUR CUSTOMERS HAPPY BECAUSE WE LOVE WHAT WE DO! FROM OUR 24/7 CUSTOMER SERVICE, TO OUR "LOVE IT OR RETURN IT" RETURNS POLICY, AND OUR INCREDIBLE PRODUCT WARRANTIES OUR LINE OF SPORTBIKE ACCESSORIES REPRESENTS OUR PASSION AND ENTHUSIASM FOR THE SPORT. WHETHER YOU ARE A STREET RIDER, TRACK DAY ENTHUSIAST, OR LICENSED RACER; MOTO-D RACING IS FOR ALL OF US!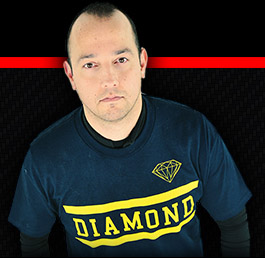 MOTO-D Racing was founded in 2010 by Scott Diamond who is a track day enthusiast and avid road race fan. MOTO-D's parts, gear, and accessory showroom is located in Mahopac, NY (Hudson Valley, Putnam, Westchester, Fairfield, NYC).