Posted by MOTO-D on 12th Dec 2014
MOTO-D Racing Inc. announced today that it has acquired certain assets of Strapless Transport Stands, a move that expands its presence in the motorcycle stand and strapless trailer restraint market.
"The addition of Strapless Transport Stands trailer restraint for sportbikes will greatly enhance MOTO-D's ability to meet the needs of trackday, race, and sportbike motorcycle riders which have come to know our company for exceptional value, service, and performance riding products," stated Scott Diamond, President of MOTO-D Racing Inc., in a press release.
Strapless Transport Stands is an upright removable steel tower stand that was designed to secure a motorcycle while in transit via a stainless steel rod inserted into the hollow rear axle of most modern sport-bikes. The Strapless Transport Stand is removable in seconds, using two mounting plates that bolt to the floor, just slide the stand into place and engage the locking mechanism. The Strapless Transport Stand works great in a variety of applications (enclosed trailers, open trailers, shipping crates, long bed pick-up trucks). Strapless Transport Stands do not require tie-downs or front wheel chocks.
For more information visit www.motodracing.com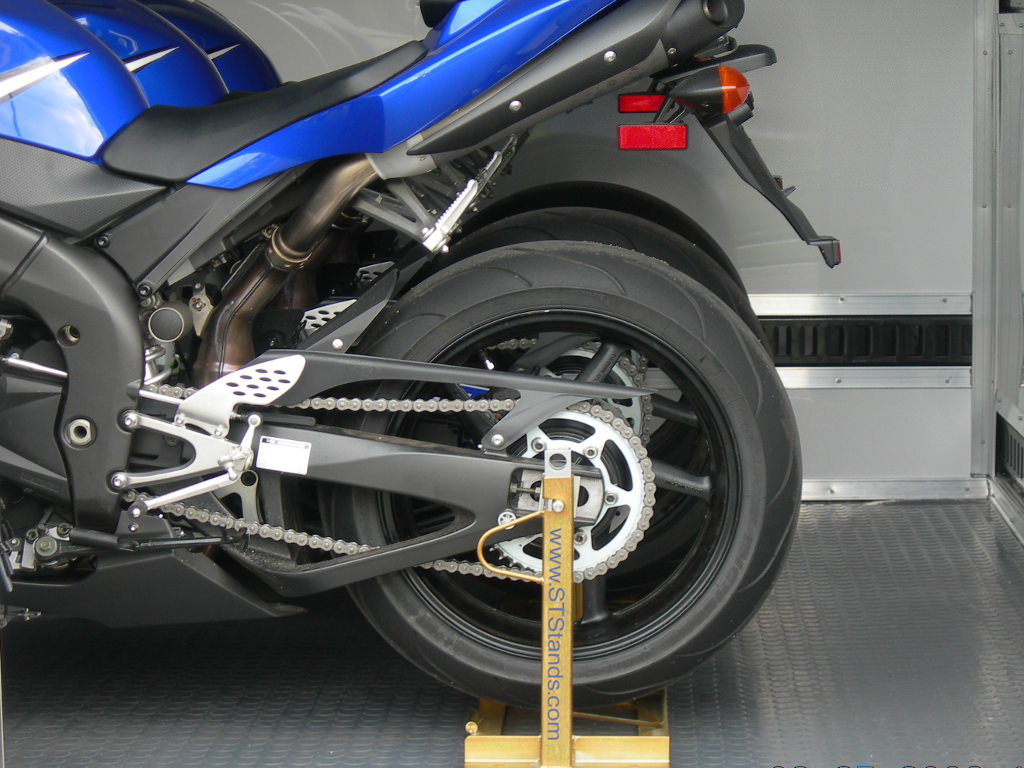 comments powered by

Disqus