Posted by MOTO-D on 8th Dec 2021
If you're in the market for a fun and affordable small motorcycle with power and style, YCF has the bike for you. Here are 4 popular choices to help you decide amongst the range of YCF Motorcycles and Pitbikes we think are a blast to ride.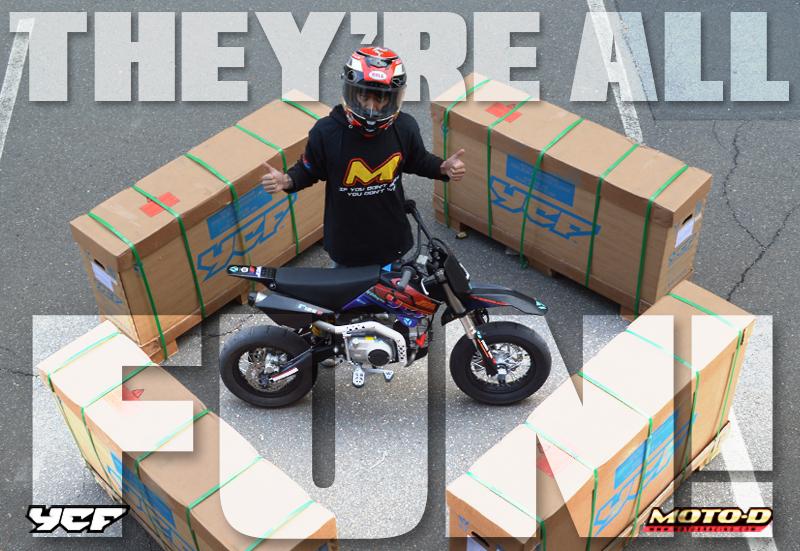 With a wide variety of motorcycles flooding the market, it can be challenging to decide on a bike. Price and build quality are always things to consider but the "fun factor" usually finalizes a decision. YCF checks off all buying needs since they're quality built, affordable and fun. Here are 4 popular small motorcycle choices that will have you smiling from ear to ear.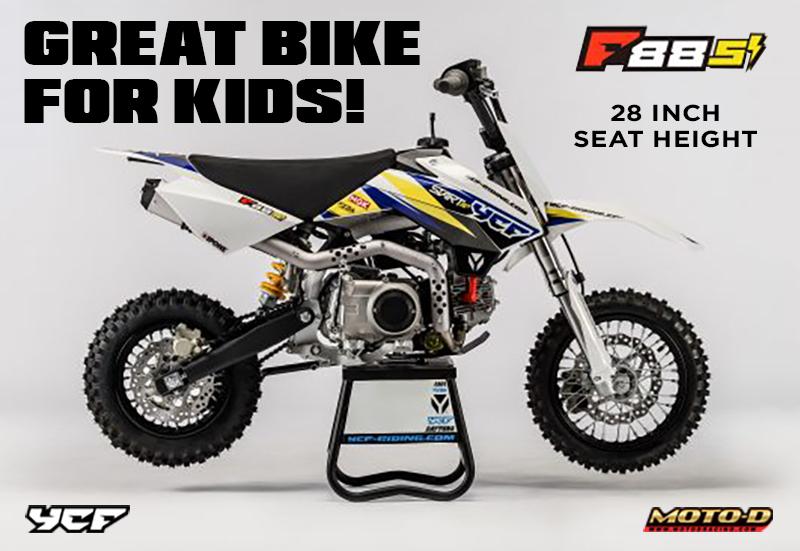 Frist up, the YCF 88 SE dirt bike is perfect for kids ages 8-12. Its low seat height, electric push-button start and manageable power make this an ideal first time bike for youngsters. As a bonus it's good to note it's solidly built strong for adults to toy around with as a pitbike.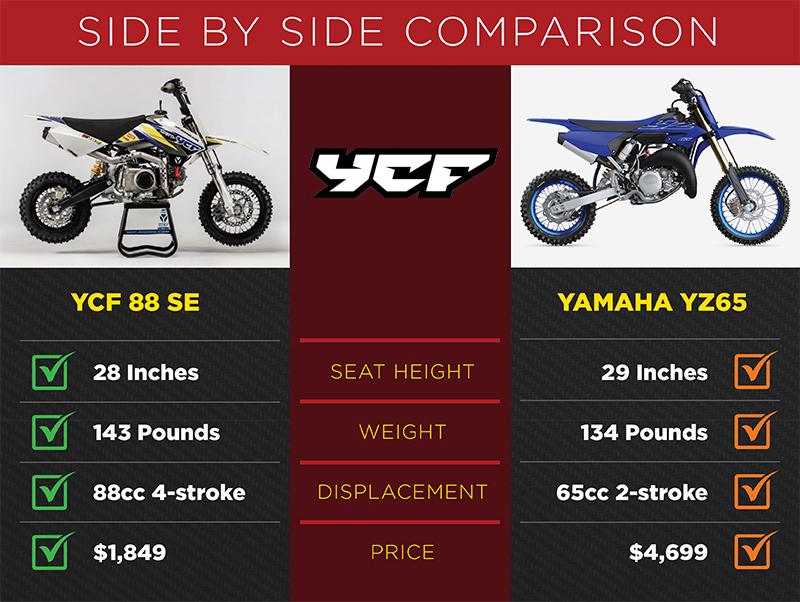 Compared to the Yamaha YZ65, a similar-sized bike, the YCF 88 SE has a 4-stroke motor vs. 2-stroke making it easier and safer for your child to lean on. The YCF is priced dramatically lower making it the more affordable option.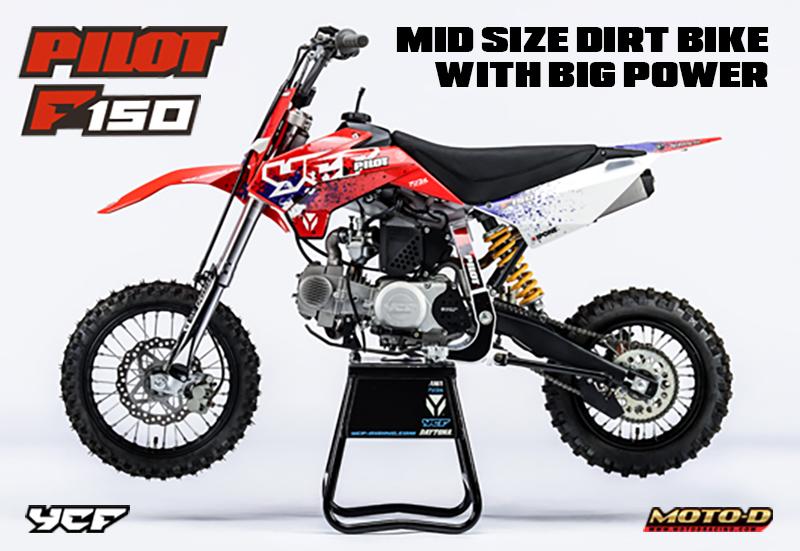 Next up is the YCF 150 Pilot dirtbike, a mid-sized dirt bike that's easy to manage with 14 inch tire front / 12 inch tire rear but with the power to keep up with bikes larger in size. The YCF 150 Pilot is a blast to ride making it the #1 selling bike in the YCF lineup.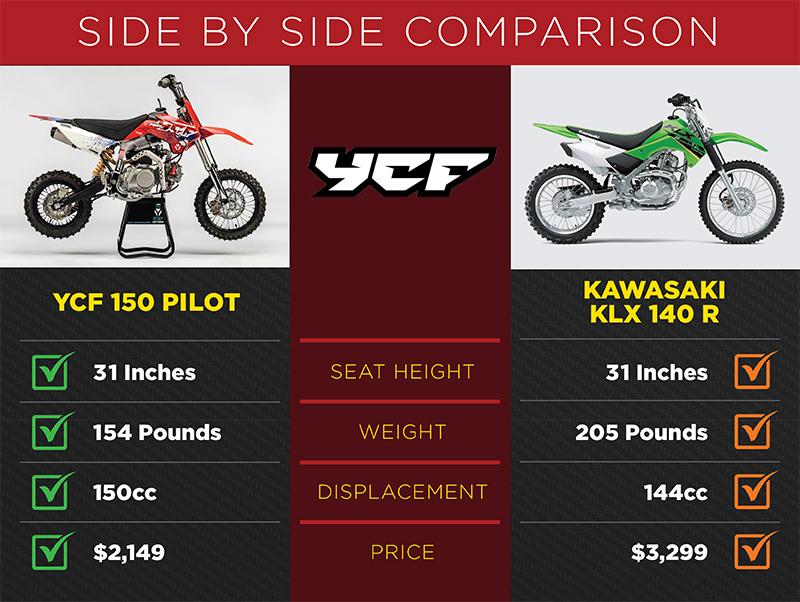 Compared to the the Kawasaki KLX 140R with 17-inch tires the YCF 150 Pilot has smaller wheels but both have a seat height of 31 inches.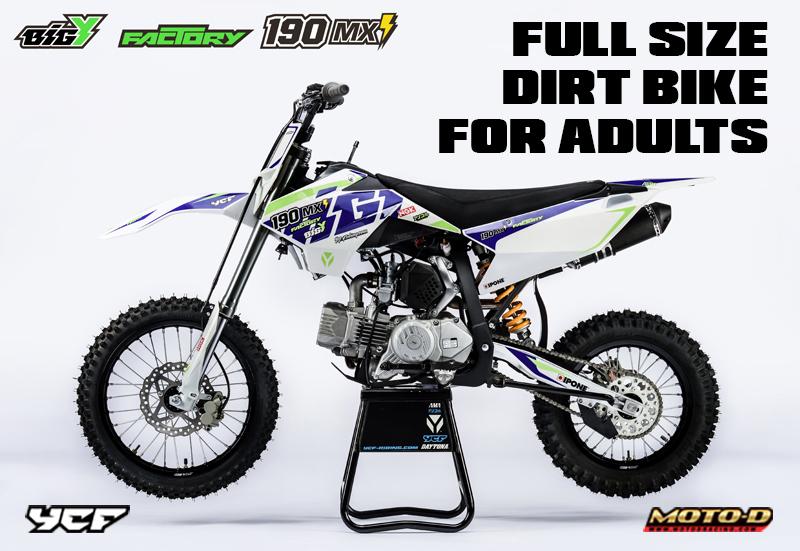 Wrapping up your day in the dirt is the YCF 190 Bigy Electric Start dirtbike. This is an affordable full-size dirt bike built for riders that want flexibility, ease of push-button starting and general trail riding capability. It is a no-joke dirt bike that delivers tons of power from its 190cc 4-stroke motor which rips on 17-inch front tires and a 14-inch rear.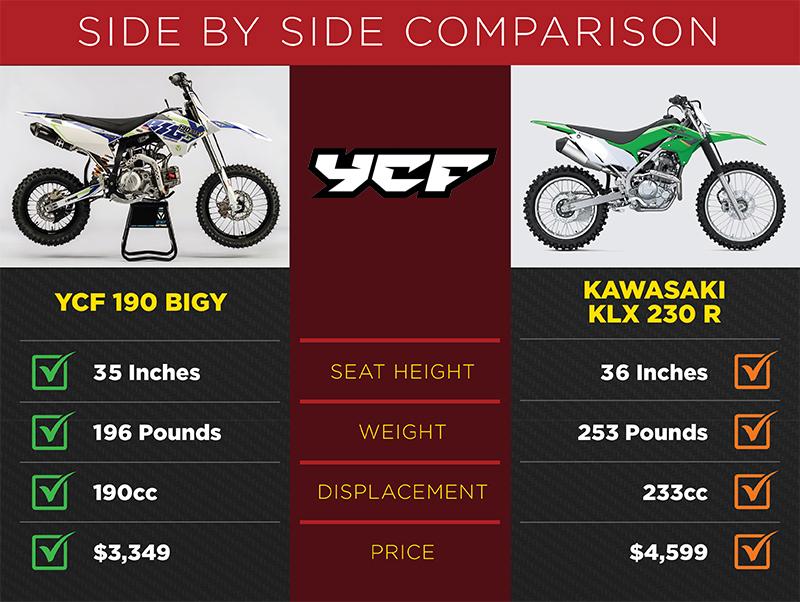 Stacked up against the Kawasaki KLX 230S, the YCF 190 Bigy holds its own since it weighs over 50lbs less. The KLX has a higher displacement and rides on a 21-inch front tire and 18-inch rear giving it more off road capability.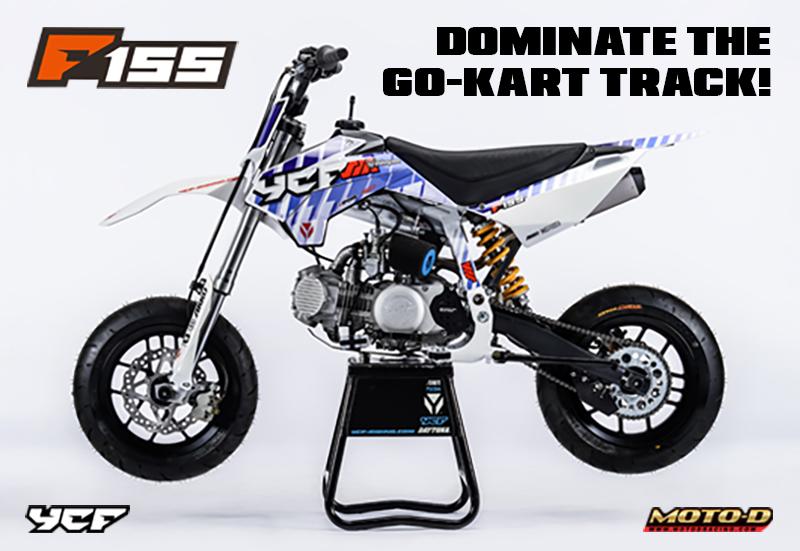 YCF continues the fun with their 155 Supermoto. This bike is race ready out the box to own parking lots and go-kart tracks. The 155 Supermoto features Kenda Supermoto tires, inverted front forks, an adjustable rear shock, and massive power. You will wheelie this bike like a hooligan! To quote MOTO-D Scott "this is a fire-breathing snot monster!" Watch the video here:
When it comes to shopping for a small, mini or affordable dirtbike YCF is known for being the best pit bike brand on the market with parts easy to get. YCF offers bikes that compete well with Honda, Kawasaki, Yamaha and KTM and are available for pickup in our Bethel, CT showroom or with low-cost nationwide shipping - you can't lose!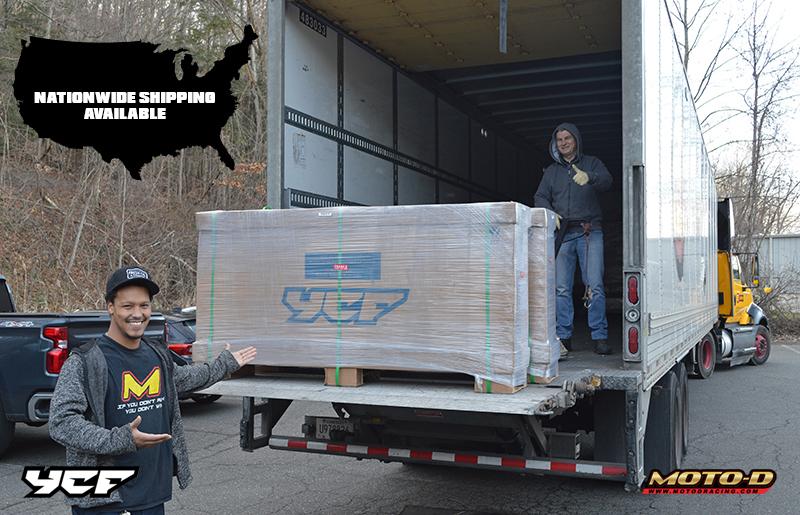 To learn more about YCF motorcycles visit www.motodracing.com
comments powered by

Disqus