Posted by MOTO-D on 8th Jan 2018
Kawasaki ZX-10R riders all over the world know that Spark Italy's Full Titanium Exhaust System for the 2011+ models make incredible power and rivals other exhaust manufacturers costing more!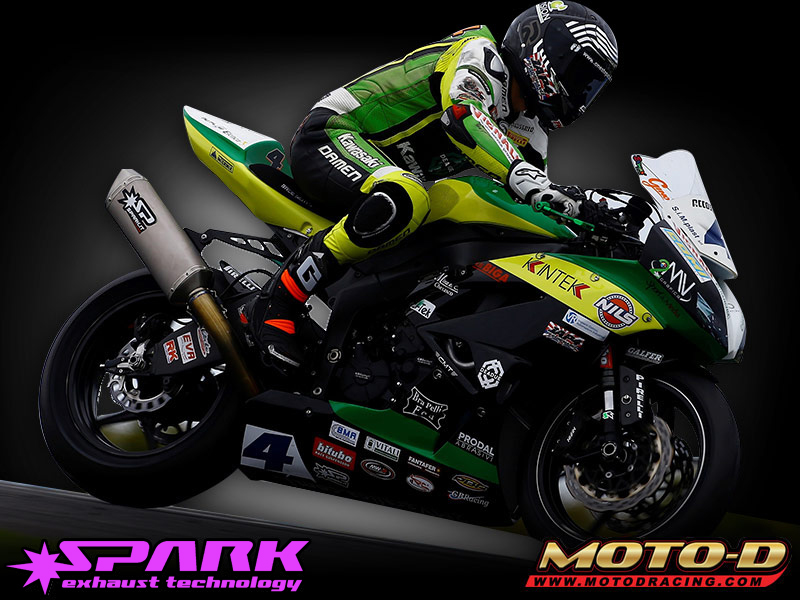 Regardless of the technology placed into the new Kawasaki ZX-10R (2016+) or previous generation (2011-2015), one change to extract all the design, technology, and power of big Japanese 1000CC engine will be to swap out the heavy and restrictive stock exhaust for a system designed from racing in World Superbike with Kawasaki Ninja Riders like Roman Ramos from Team Go Eleven.

Spark offers Full Exhaust Systems for the Kawasaki ZX-10R (11-18) in Stainless and Titanium as well as a 3/4 Slip-On for Kawasaki ZX-10R (16-18) using their famous Titanium "GP" Silencer, Carbon Fiber "Force" Silencer, or Titanium "Konix" Silencer. No matter which option you chose, the Spark delivers maximum performance and sound all around.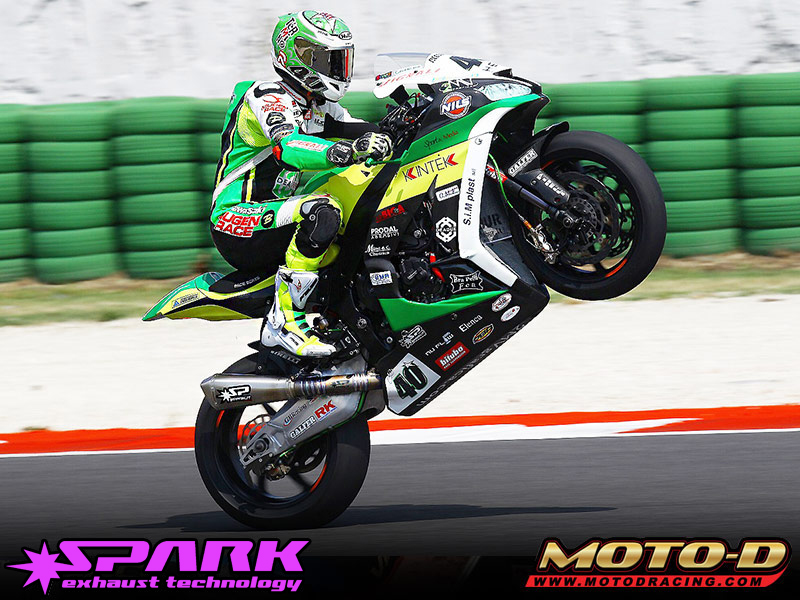 The full-setup was designed to deliver maximum horsepower and weight savings combined with a rich and deep race-ready exhaust tone. The non-homologated titanium racing version of the Kawasaki ZX-10R Spark Exhaust was designed for one thing and one thing only—maximum performance at low weight.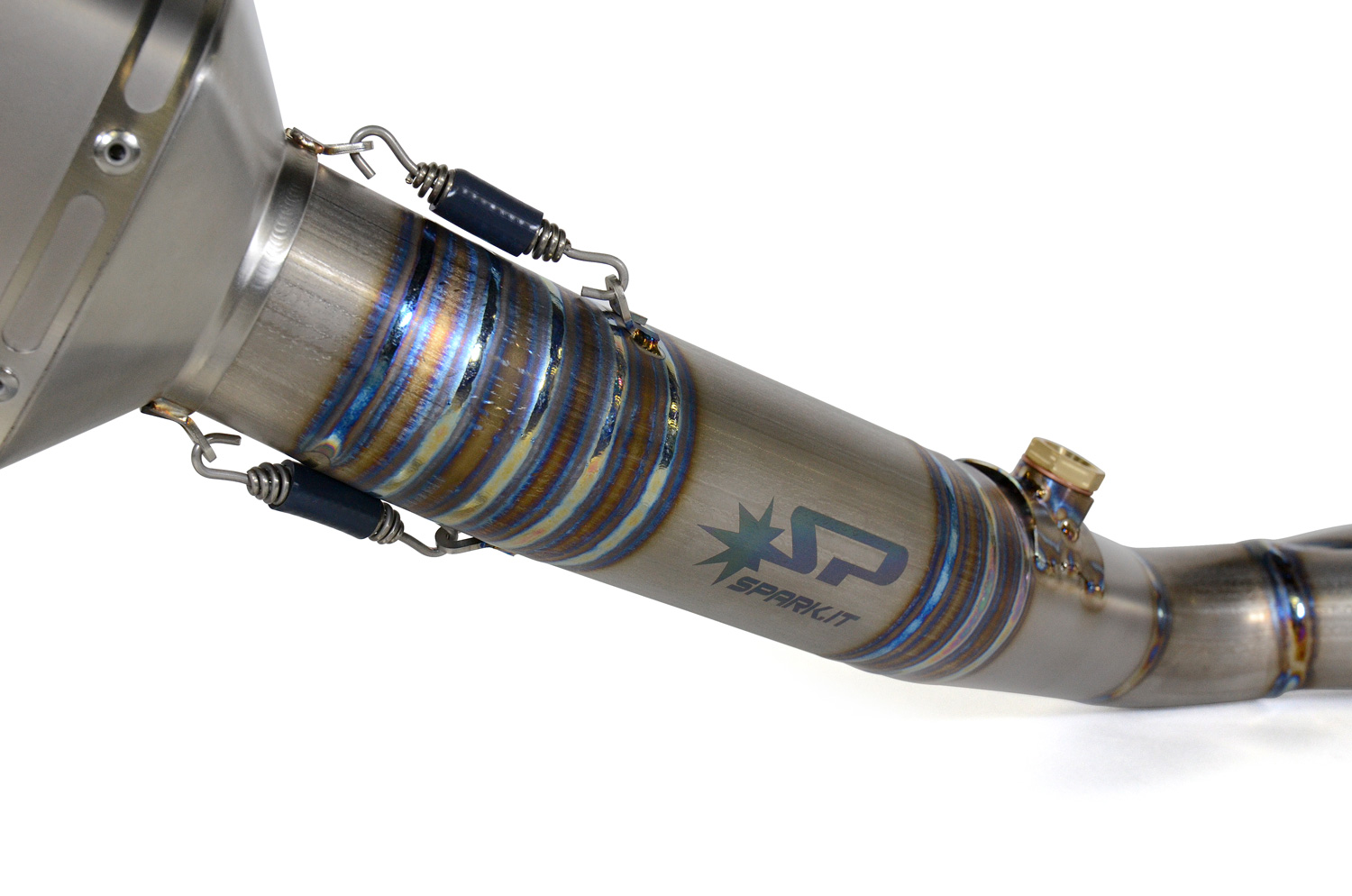 Made by Spark, listen to the best sounding Kawasaki ZX-10R exhaust system here......bellissimo!
Forget a flashy exhaust that does nothing, Spark only makes beautiful sounding exhausts that deliver powert and the numbers don't lie!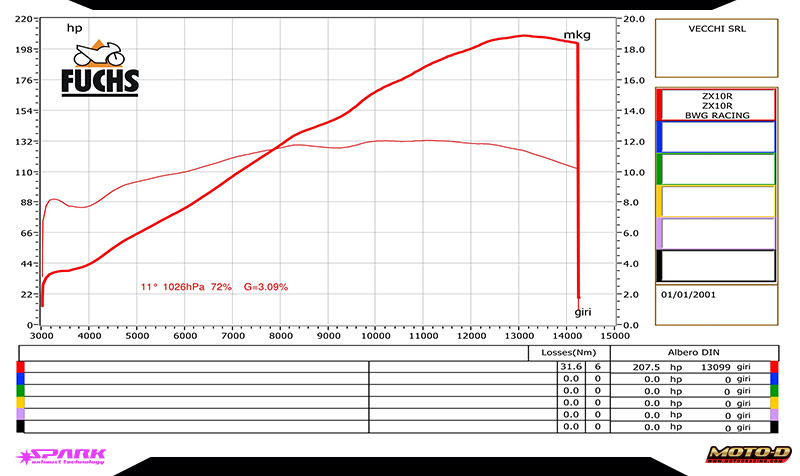 Since 1983, Spark has worked closely with many different motorcycle and automotive manufacturers, including exotic companies like Lamborghini, Porsche, BMW and Aprilia. They have also created exhaust systems for Harley-Davidson and every type of sportbike, from the KTM RC 390 all the up to the 2017 Suzuki GSX-R1000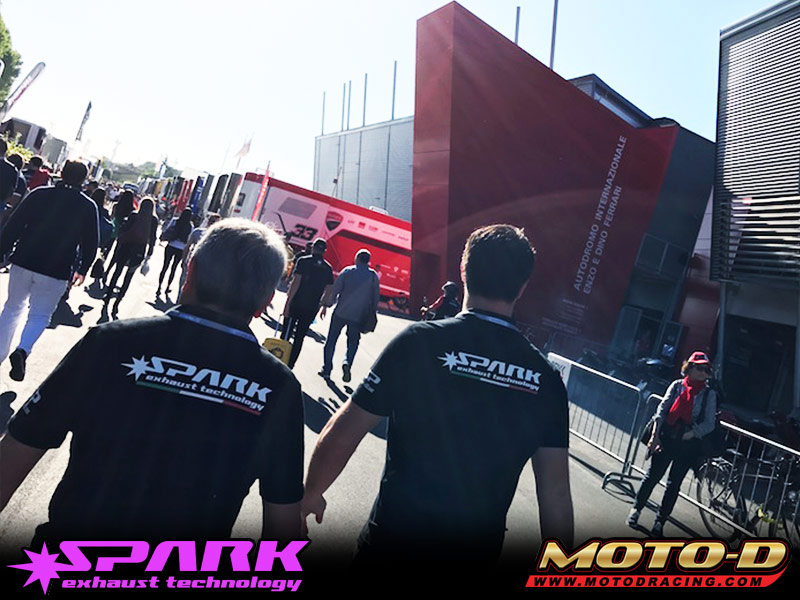 For additional information, visit Spark Titanium Exhausts (click here)
Spark Italy Exhaust Technologies is the child of Vecchi SRL a company certified ISO 9001:2008 and specialized in the production of high performance exhaust systems for more than 40 years. Exclusively distributed in North America by MOTO-D.
comments powered by

Disqus