Posted by MOTO-D on 12th Mar 2018
The weekend of February 13 2018 was characterized by continuous climate change and the introduction by race direction of the "Flag-to-Flag" procedure in Race 2, for the first time after 30 years of WSBK: riders were forced to change the rear tire during the race, between the 10th and 12th lap.
> Team Orelac Racing VerdNatura makes its debut in the Superbike class with the Argentinian rider Tati Mercado who immediately reaches a Top 10 in Race 1. Mercado starts then from the sixth row on the grid. He makes a good start and gets the front position but then a rider hits him and makes him loose his place. Incredibly he recovers with determination and gets the 10th place. Team Orelac's Kawasaki Ninja ZX-10R is the first private Kawasaki crossing the finish line. In Race 2 the Flag-to-Flag procedure creates a lot of confusion. Before the mandatory pit stop Mercado is in 8th position but he finishes in 12th after some delays during the change.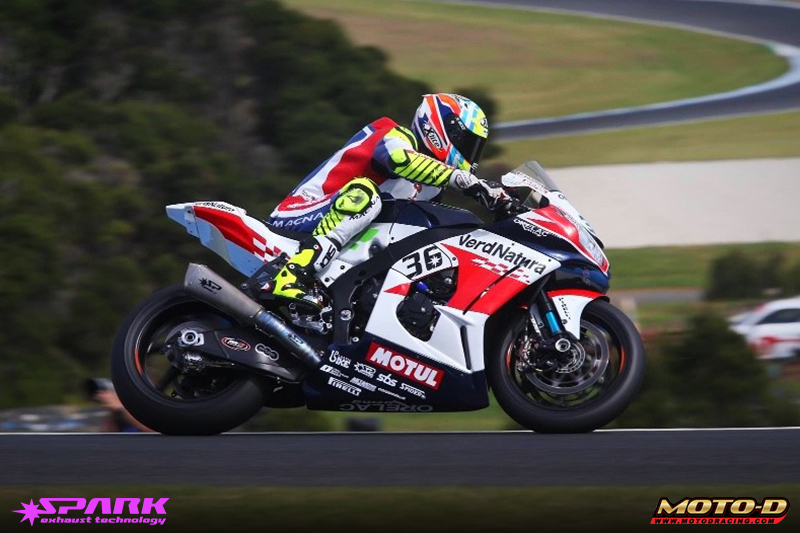 > Roman Ramos and Superbike Team Go Eleven are very much affected by the problems caused by tires. Romans' rear tire loses its grip after just 7 laps but he manages to stay in the saddle and finish 14th in the first heat thanks to his careful driving. In Race 2, Team GoEleven's technicians are very quick to change tires, they allow Roman to go back on track immediately and finish 11th.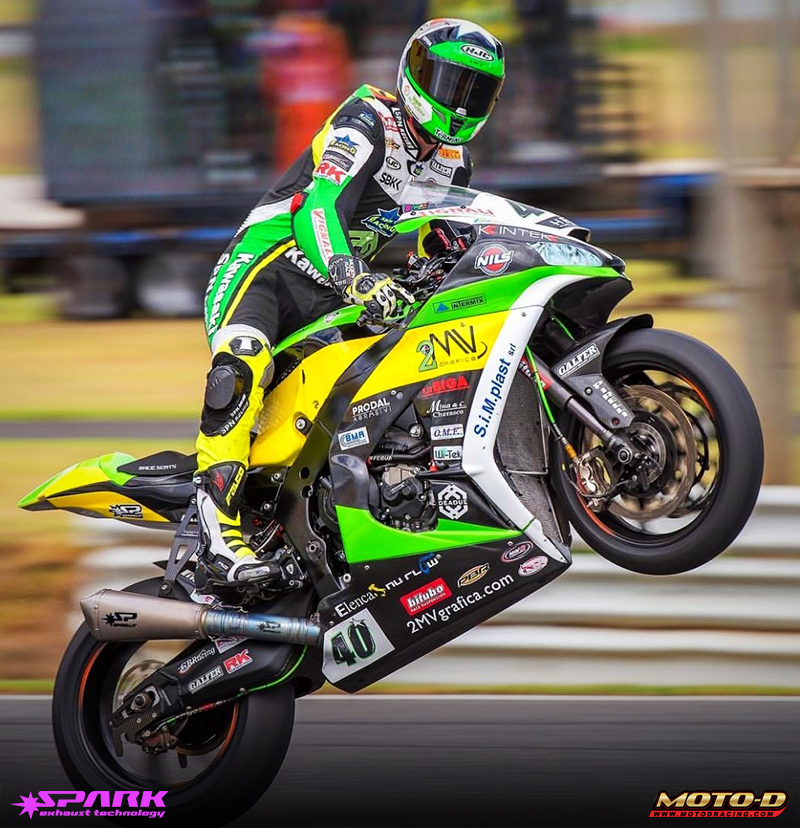 > Ondřej Ježek and Superbike Team Guandalini Racing conquer a point in race 1 after recovering many positions compared to the starting grid layout. Unfortunately the Czech rider is forced to retire in race 2 because of clutch issues.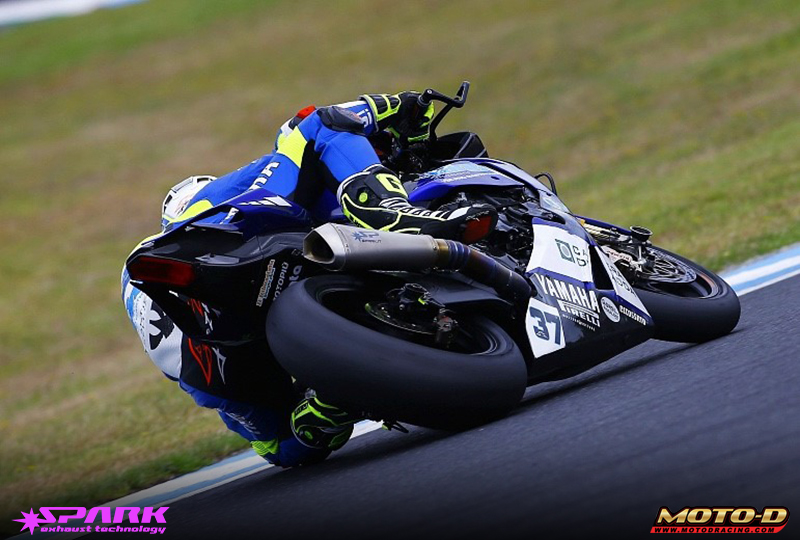 > In WSSP, Team Orelac Racing VerdNatura Nacho Calero can't find the right feeling with the bike. In danger of slipping a couple of times, he does not find grip with the asphalt and finishes in 18th place.
> Not a lucky weekend for Team Go Eleven's up-and-comers quite a scare for WSSP rider Michael Canducci who is hit from another rider at 200km/h during Lap 11. Michael loses consciousness so he is immediately transported to the medical center for a suspected concussion. Luckily his conditions are improving. Lachlan Epis burns the clutch after the red flag restart so he's forced to retire despite desperately needing points.
The second round of the World Championship will take place at Chang International Circuit of Buriram, Thailand, March 23rd-25th.
Spark Italy Exhaust Technologies is the child of Vecchi SRL a company certified ISO 9001:2008 and specialized in the production of high performance exhaust systems for more than 40 years. Exclusively distributed in North America by MOTO-D.
For additional information, visit Spark Titanium Exhausts ( click here )

comments powered by

Disqus