Posted by MOTO-D on 19th Mar 2018
2018 World Championship starts with a great 4th place for Mattia Pasini in Moto2 and a Top10 finish by Sasaki in Moto3.
This past weekend, the MotoGP, Moto2, and Moto3 World Championship series begun at the famed Losail International Circuit in Losail Qatar. In total there were 7 racers in Moto2 which have chosen Spark Exhausts for their bikes.
Mattia Pasini of Team ItalTrans records the second top speed during qualifying and starts from 8th place on the grid. After an exciting battle he takes the 4th position and keeps it throughout the race. As the checker flag approaches, he tries to reach the podium with a super fast lap but prefers to not risk the points and and stays in 4th.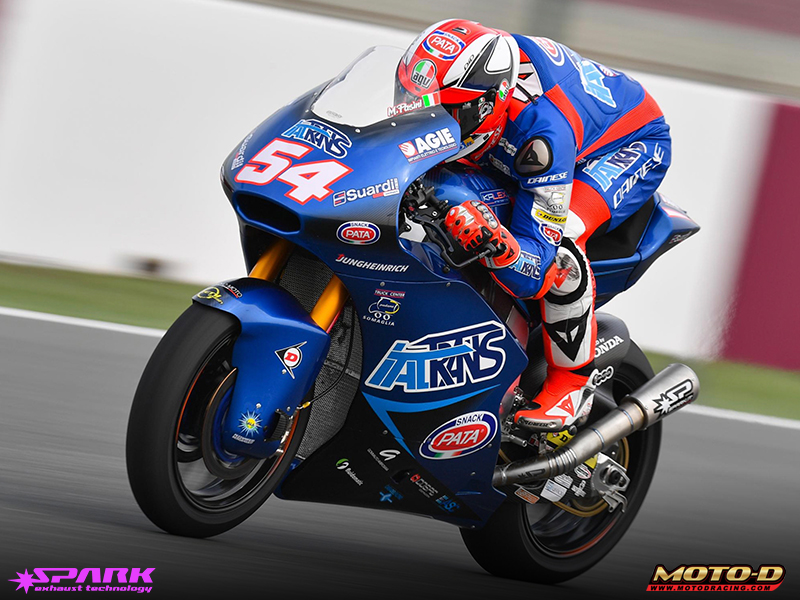 Great news as well for Pasini's young team-mate, Andrea Locatelli with a 19th place finish too.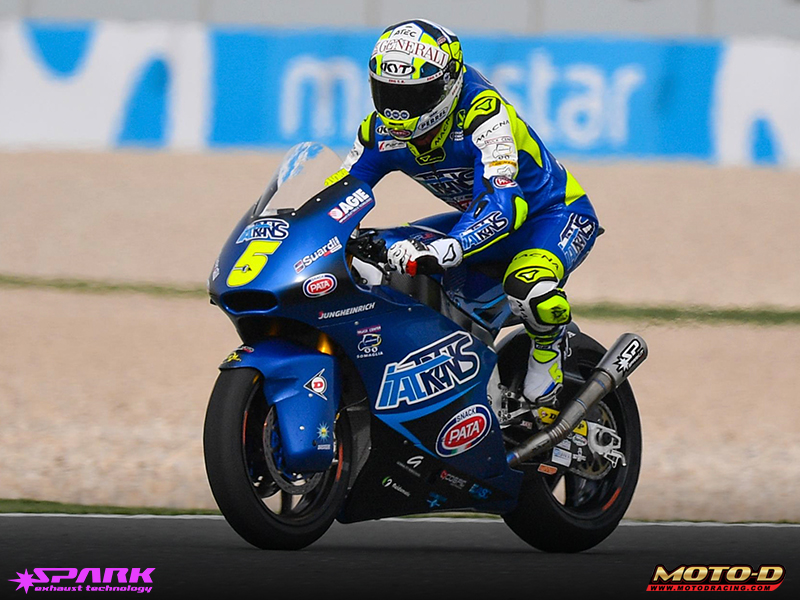 Good debut for the riders of NTS RW Racing GP Team, with the South African Steven Odendaal - 22nd place - and the American Joe Roberts, 25th.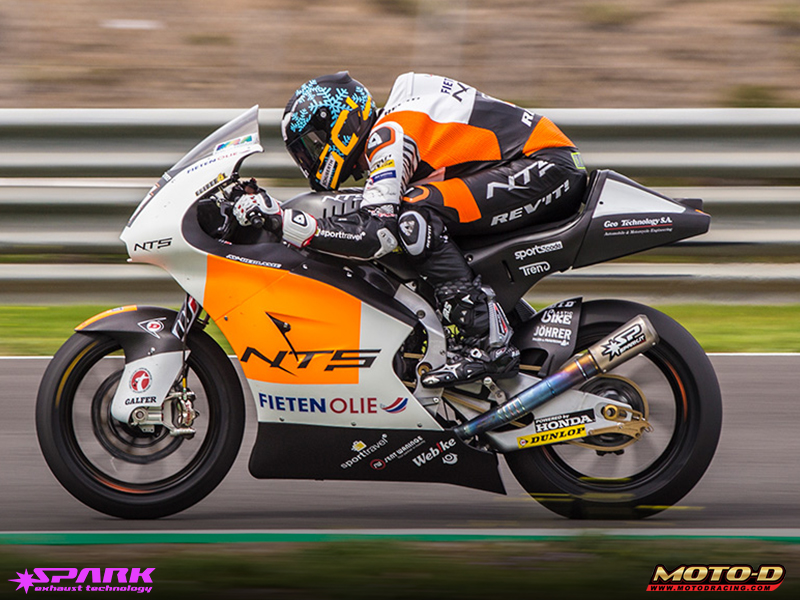 This year, NTS RW Racing GP Team and riders are working with the Japanese and Swiss engineers at NTS and Geotechnology to complete the development of their innovative chassis.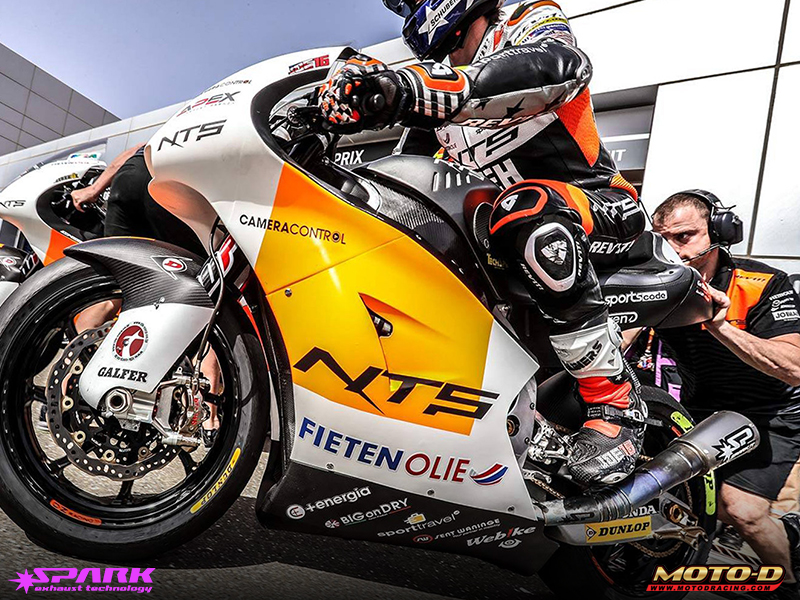 Also Team Forward Racing Suters have chosen Spark. The young rider Stefano Manzi coming from Vr46 Academy finishes in 26th place after an uphill weekend.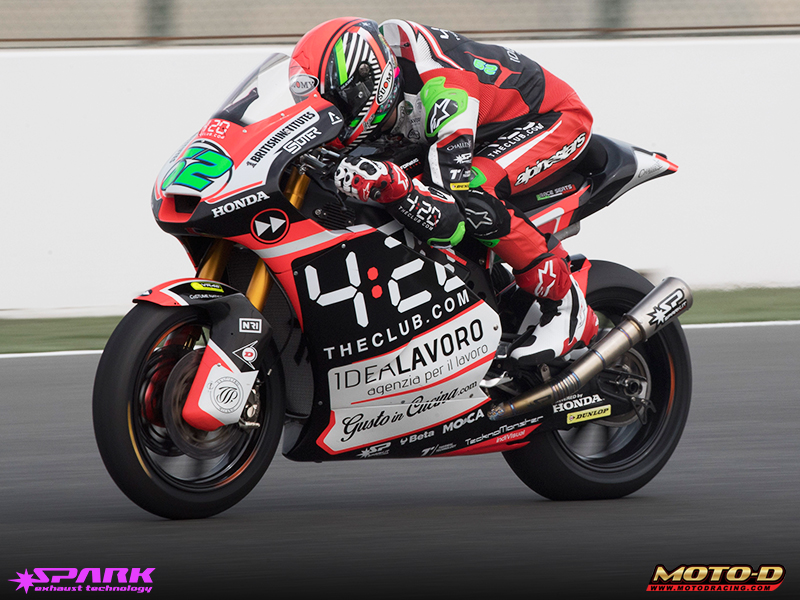 Race to leave behind for the Brazilian rider Eric Granado, Moto2 European champion 2017: due to some problems with the engine he starts from the 10th row and during the second half of the race he has to deal with the breaking of his saddle.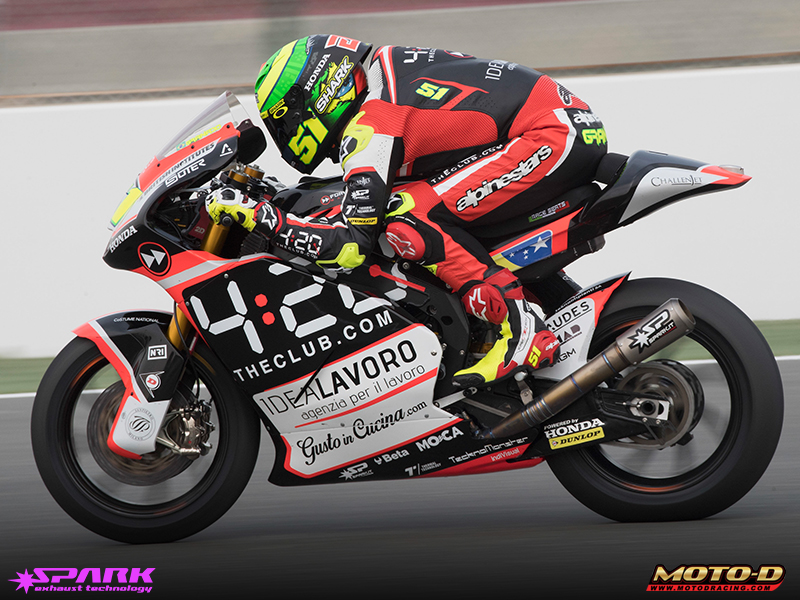 For Team Sic Racing, the Malaysian rider Zulfahmi Khairuddin has to adapt himself to the new bike as he is called to replace Hafizh Syahrin riding now in MotoGP. For Khairuddin the weekend is meant to learn and gain experience so as to better face the rest of the season.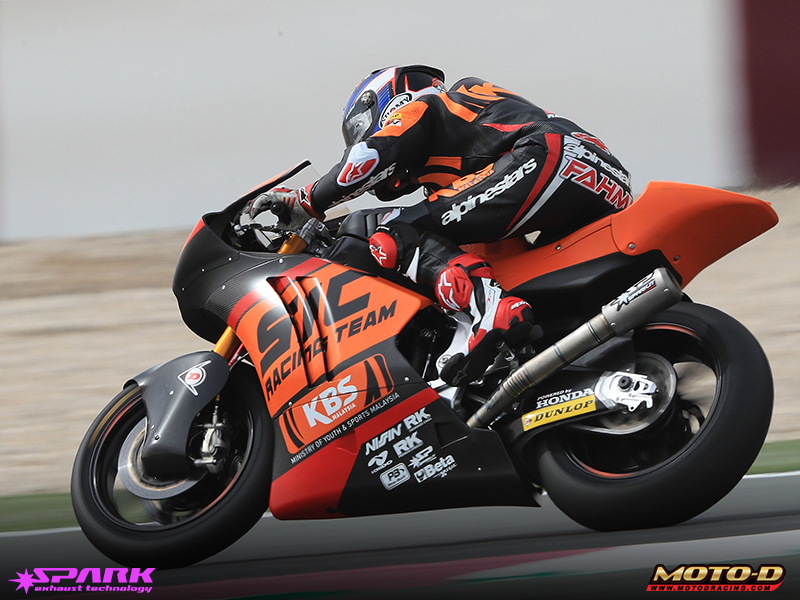 Top 10 for Spark's debut in Moto3 World Championship with Petronas Sprinta Racing Team. Excellent 4th best lap in qualifying for the Japanese rider Ayumu Sasaki who finishes 8th, just 0.2s far from the podium. His team-mate Adam Norrodin starts from the sixth row and crosses the finish line 11th.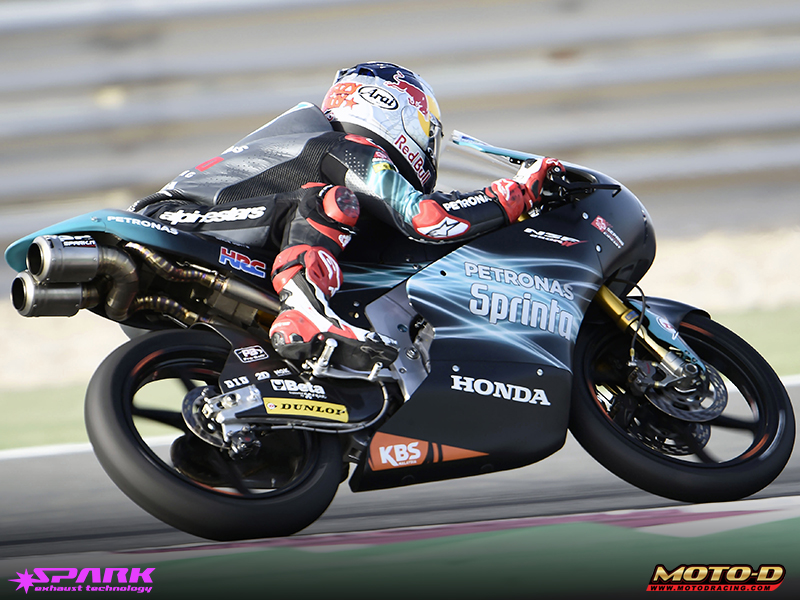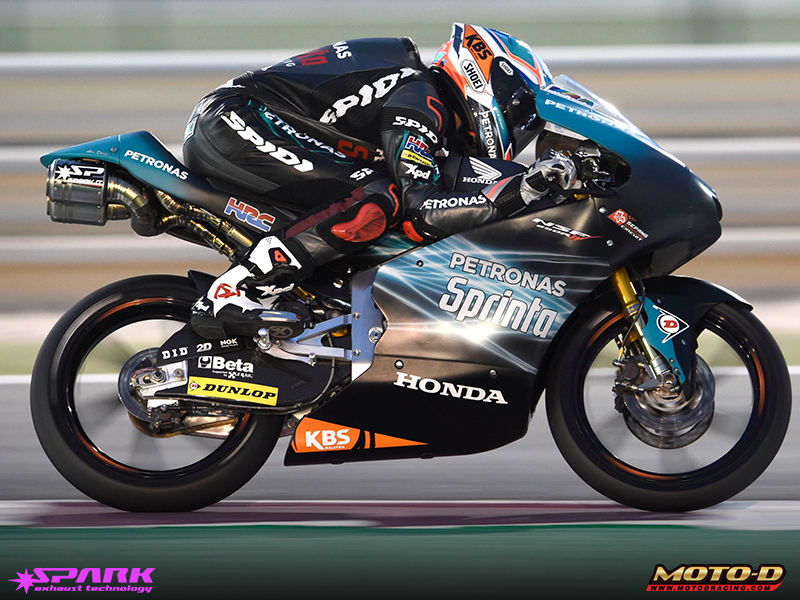 The World Championship will be back on track in two weeks with the second round of the Championship at Autodromo Termas de Rio Hondo in Argentina on April 8, 2018.
Spark Italy Exhaust Technologies is the child of Vecchi SRL a company certified ISO 9001:2008 and specialized in the production of high performance exhaust systems for more than 40 years. Exclusively distributed in North America by MOTO-D.
For additional information, visit Spark Titanium Exhausts ( click here )

comments powered by

Disqus