Posted by MOTO-D on 11th Jul 2015
From New York to Joliet Illinois.....Scott, Manny, and Dyllon from MOTO-D Racing came to ride with their Sportbike Track Time friends at Autobahn Country Club.
We packed up the MOTO-D trailer with Tire Warmers, Stands, and Undersuits and loading our 3 race bikes using the MOTO-D Strapless Transport Stands for the 834 mile trip. It was important to get on the road early to get their in time for the Sportbike Track Time event so we left Westchester NY on Friday morning at 6am.
Despite a hot, humid, and wet weekend forecast, spirits were high for the group as we were excited to see our friends and customers and show them the latest MOTO-D Sportbike & Accessories and Apparel including our new Sportbike Track Mats. We also were ready to drag some knee too of course!
Smooth sailing on I-80 heading through Pennsylvania but then the rain started coming down in Ohio, Michigan, Illinois. We reached our hotel in Tinley Park just a few minutes away from Autobahn Country Club around 8pm - it was a long ride! A quick dinner at our staff favorite Buffalo Wild Wings before heading to bed, we need our rest for the morning.
When we got to the track in the morning, it was already shaping up to be a hot, humid, and hazy day - we saw the grounds at ACC were muddy and the track was wet but we were determined to ride and have a good time anyway.
After registration and tech inspection, we quickly got to setting up our bikes and display area filled with Pre-Drilled for Safety Wire Drain Bolts / Oil Fill Caps, Folding Motorcycle Ramps, and Coolmax Motorcycle Socks.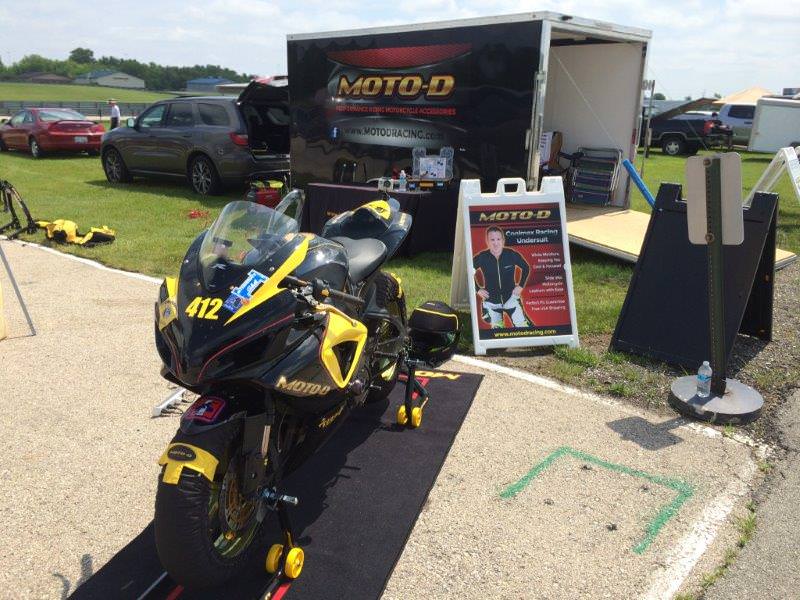 Never being to Autobahn before we took the first few laps of each session very carefully especially with portions of the track being very wet, slick, and some even having standing water in them.
What a great group of riders were on hand, you could see that the sense of community was a big part of the riding experience and for that, we felt like we were home.
The track started drying out and after lunch we started picking up speed however this was only short lived as the lightning, thunder, humidity, and rain returned in the early afternoon causing more than welcomed slipper conditions for the Dunlop GPA 211's equipped on the freshly painted MOTO-D Suzuki GSX-R750 team bike. It was the legendary Turn 6 that sent Scott back surfing in the grass!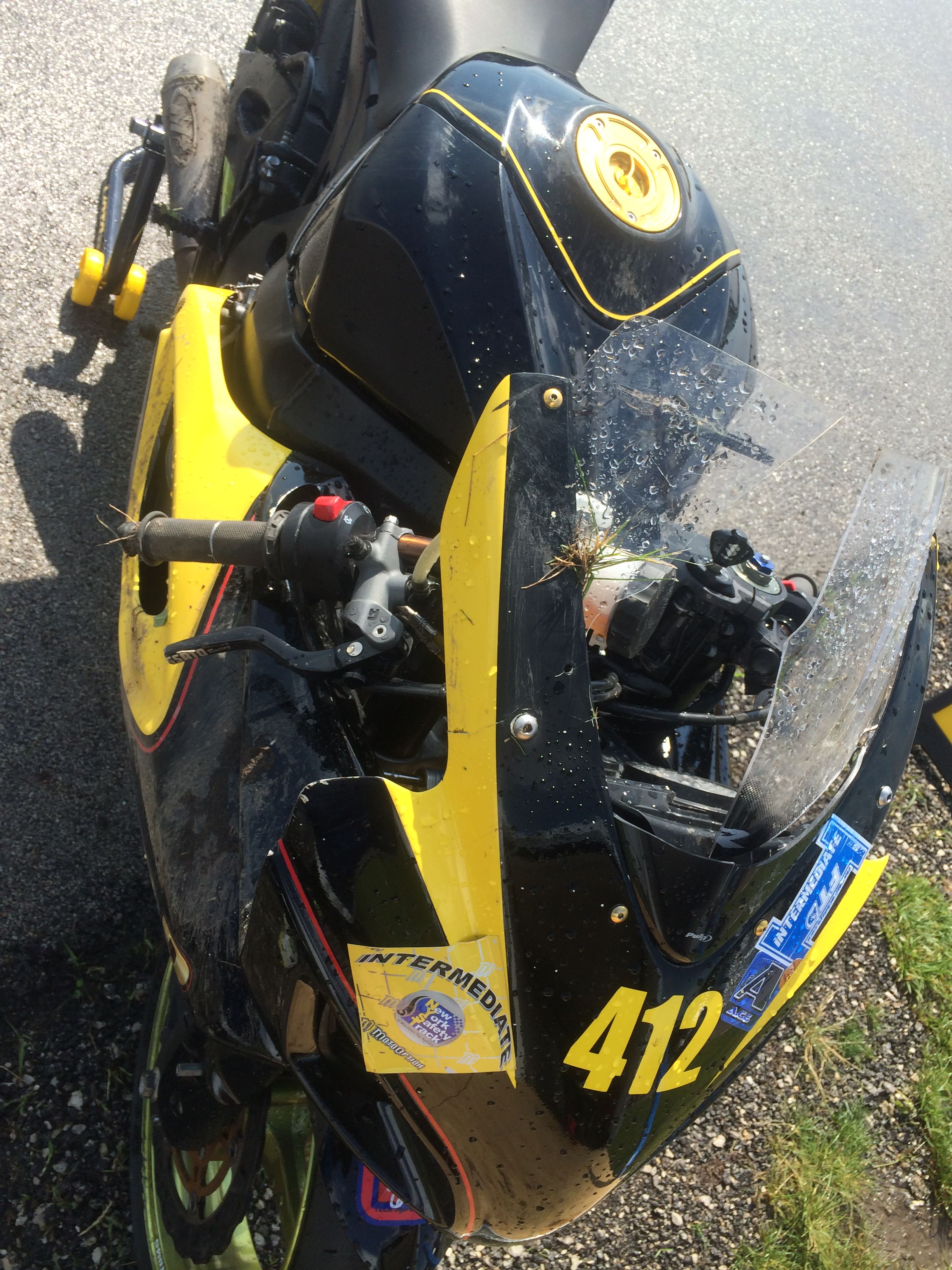 As the day was now done following a torrential downpour of rain, we set out back to the hotel and to find a great meal and talk about the days fun, we dined at Durbins in Old Tinley Park, cold beers, cute waitresses, and good food.
Unfortunately that would be the end of our riding as the rest of the evening it rained, rained, and rained. The next day when we got to the track, we found very slippery and wet conditions, none of us had rain tires or street tires and neither Manny nor Dyllon wanted to crack their windscreens and bend their handlebars like Scott did the day before.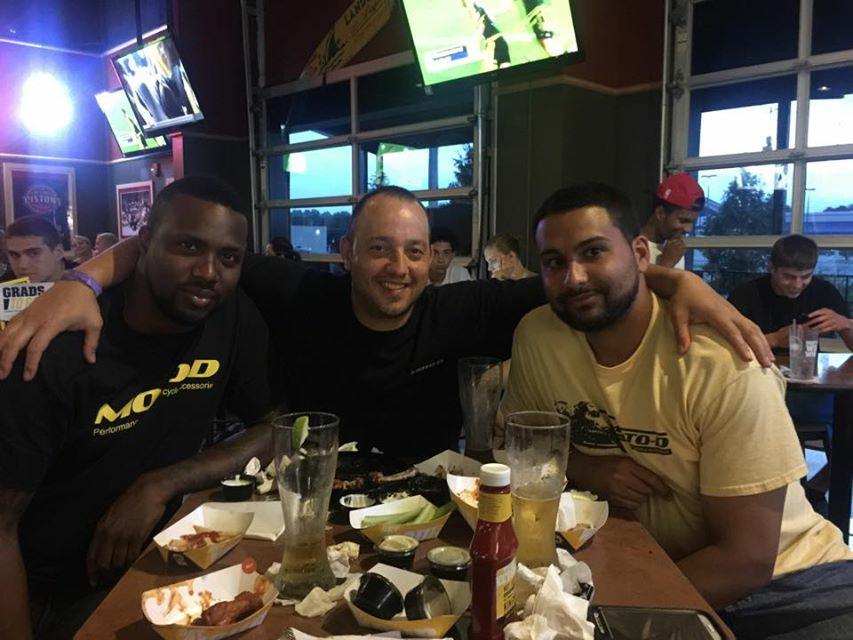 So we relaxed for part of the day and then packed it up before heading home to save ourselves for Grattan Raceway on August 8th weekend.
Thank you to Sportbike Track Time for their hospitality and for organizing a great event!
For more info on our next event visit www.motodracing.com/events
comments powered by

Disqus