Posted by MOTO-D on 24th Sep 2019
The best way to show off your new sportbike in the pit is with a MOTO-D Motorcycle Mat. The black colored bike carpets helps set your bike apart with a professional touch.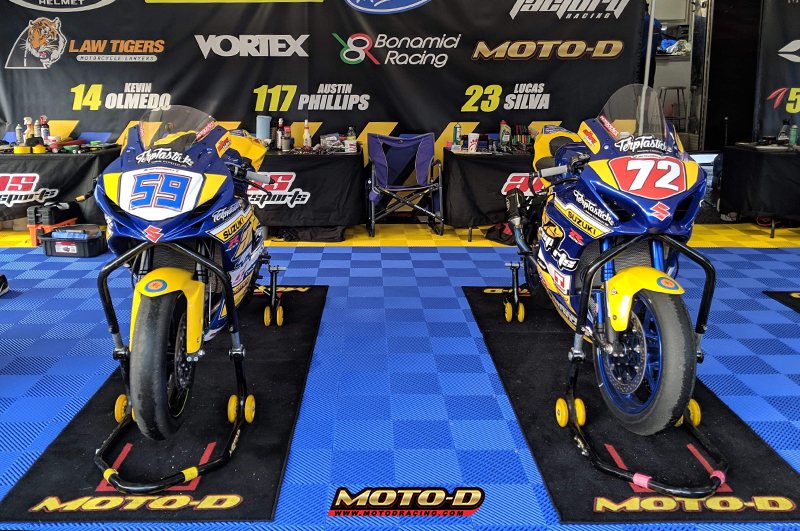 Not only is the Paddock Mat slick looking but they are durable and soft to keep the rider and mechanic comfortable while working on their bike. MotoAmerica Teams like Altus Motorsports use the parking mats for their Suzuki GSX-R's to prevent oil, liquids and grease spreading around their paddock.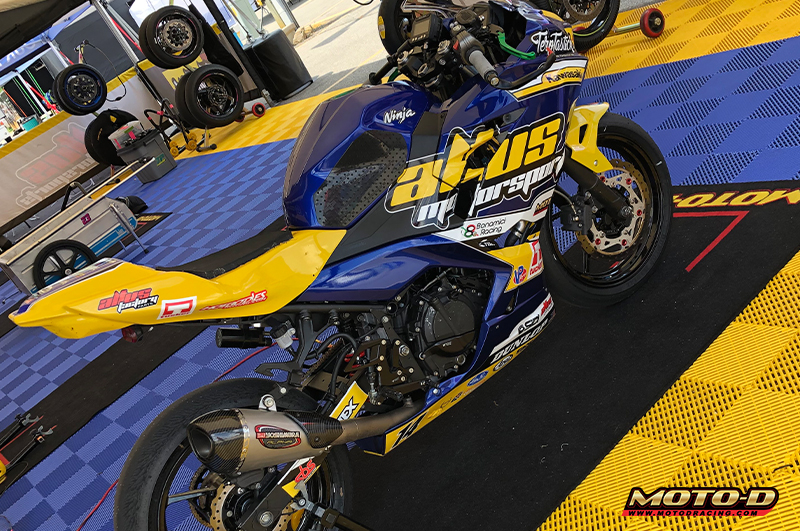 There are several new custom motorcycle mats including ones themed for bikes like the RSV4 from Aprilia and for owners of bikes like the Yamaha R1, R6 and R3.

The MOTO-D motorcycle mat is low-profile so bikes roll on it smoothly whether being used in the garage, showroom or track. Trackday warriors love parking their bikes on them while in the pit instead of kneeling on the asphalt.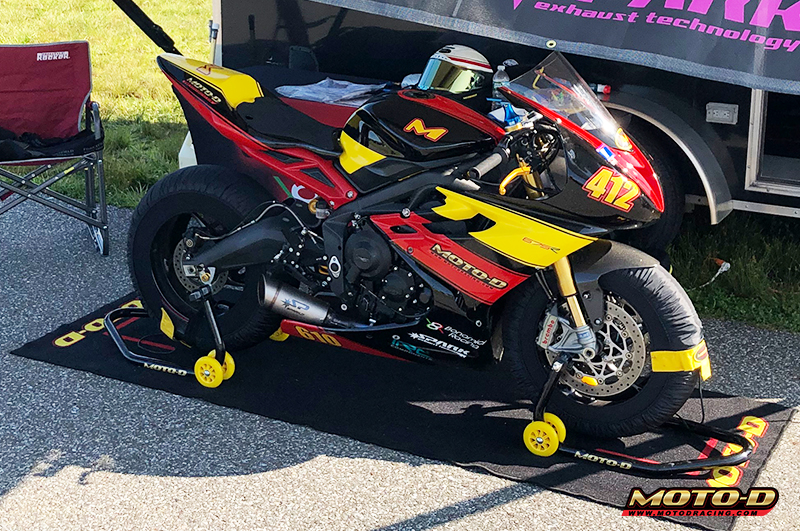 Kawasaki fans who ride a Ninja ZX-10R or 636 can also show off their bikes with pride. S1000RR racers and R9T owners use the custom mat for BMW motorcycles.

MOTO-D has the best motorcycle carpet as proven by collectors around the world and racers like Jason Madama who competes on his Yamaha FZ-07 in MotoAmerica. Trackday riders at the New York Safety Track and top level CCS Racers like Disrupt Racing's Tony Storniolo and Jesse Jay at Road America.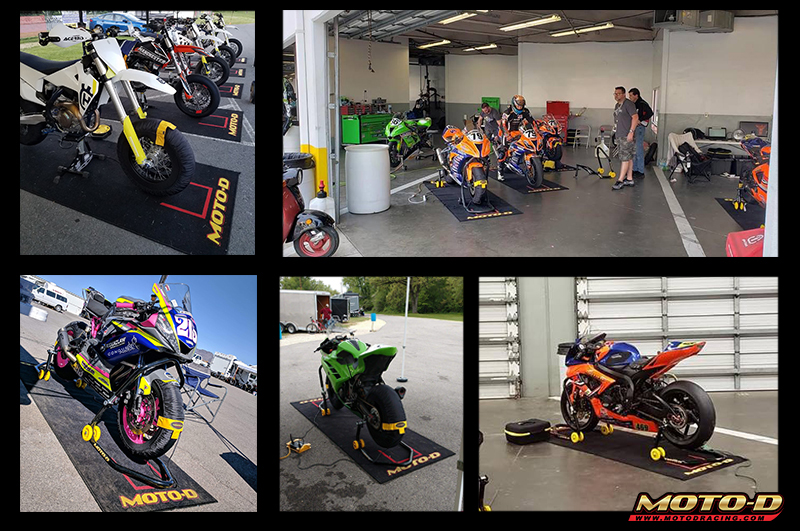 The motorcycle mat for Ducati owners and hardcore Ducatistas are a great way to show off your new 959 or Panigale V4.
Ducati New York shows off a beautiful 899 Panigale parked on the motorcycle pad from www.motodracing.com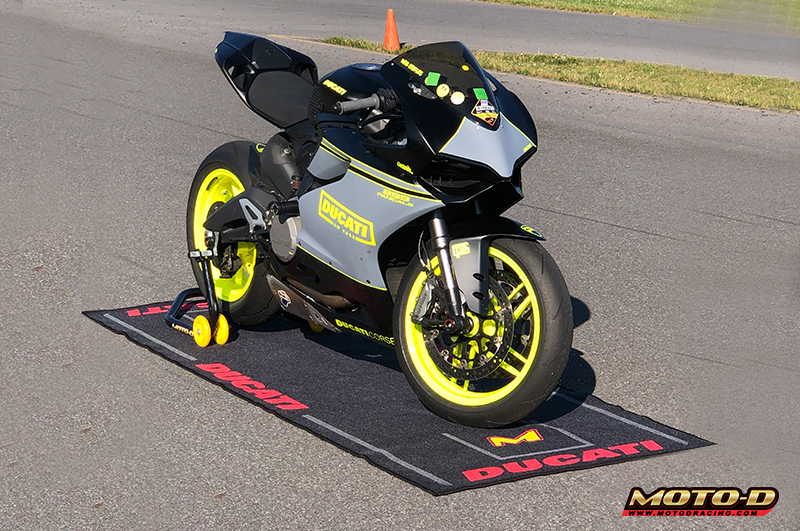 Fans of USA roadracing can park their racebikes on the mat for MotoAmerica riders.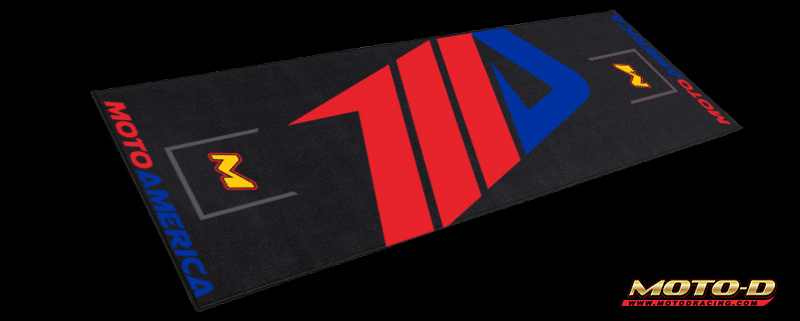 A Kawasaki Ninja 400 trackbike ready to rip some laps, the MOTO-D mat has a rubber underside which is liquid-proof in case of a fuel or oil spill which can sometimes occur when performing maintenance in a hurry in between sessions.
The track mats measure 3 foot wide by 8 feet long and are an oversize fit to allow most sportbikes to be fully covered even when sitting on swingarm motorcycle stands.

Learn more about MOTO-D Performance Riding Sportbikes parts and accessories including MOTO-D Tire Warmers and Stands, Bonamici Racing Rearsets and Levers, IRC Quickshifters, and Spark Exhaust Technologies at www.motodracing.com

comments powered by

Disqus