Posted by MOTO-D on 25th Apr 2018
Race Recap from the Suzuki Championship of Atlanta, MotoAmerica, Road Atlanta April 13-15th.
Round 1 of the 2018 MotoAmerica series was hosted at Road Atlanta. Here are the brief highlights on the weekends race activities from the MOTO-D, Bonamici Racing, Spark Exhausts, and IRC racers and teams.
Max Flinders of Thrashed Bike Racing, Motul Superbike, was involved in a crash and didn't race.......YIKES!!!!!
https://www.facebook.com/max.flinders.9/videos/2017846034924409/
(watch the video here)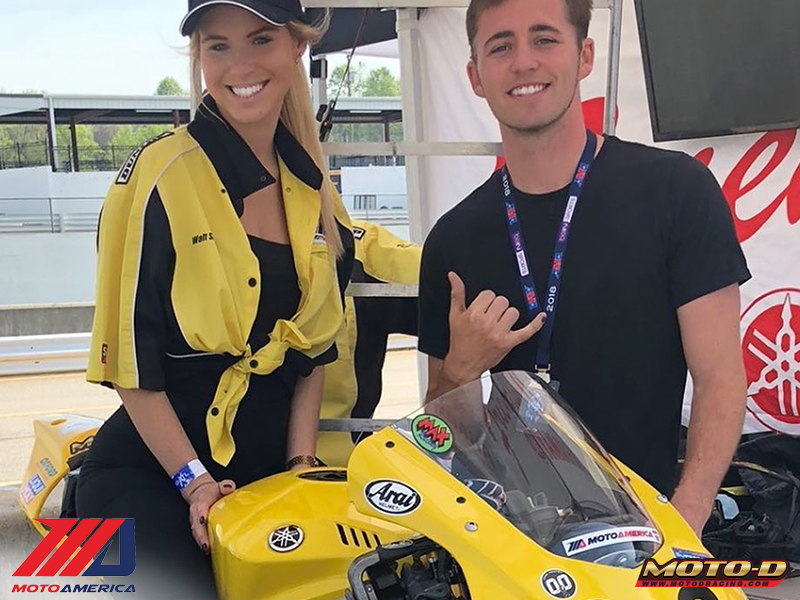 The Thrashed bike team supported by MOTO-D arrived at Road Atlanta with a few changes made following the tire test at Barber, electrical issues had been solved and the addition of the beautiful Spark Exhaust system for the R1 and Bonamici Racing rearsets really set the bike off and had us extra excited for the weekend. First practice on Friday saw a good shake down and some adjustments to the gearing to account for the better engine performance. This started to see the times drop and we were happy to be just behind the Road-Race Factory Honda Team on the timing sheet in 11th place. We know we were on the right track and Max was ready to start pushing and drop the time further as the track improved.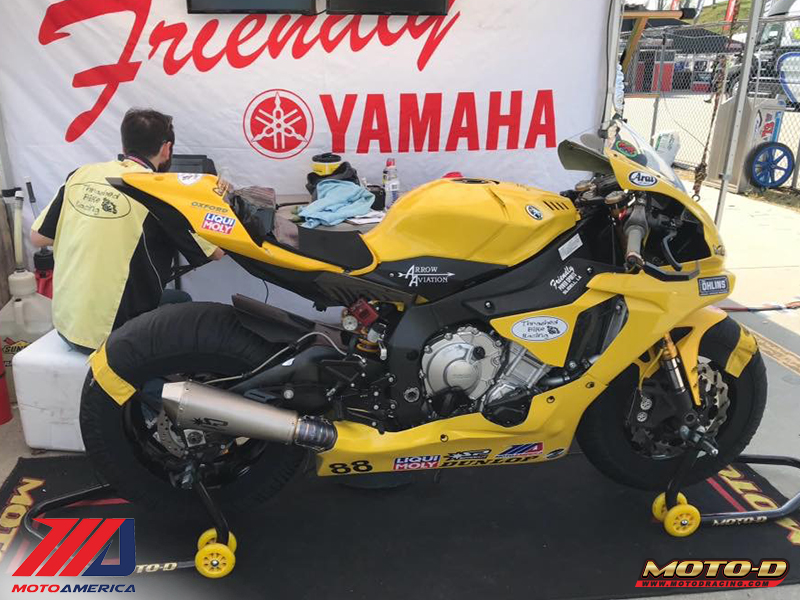 However the day was about to change for Max when a moment in turn one pushed him a little wider on exit than usual, it put him on a less than optimum line for turns 2-3 which led to a low side and had the bike heading for the air fence. What should have been a minor inconvenience turned into a major issue as Max had his left hand ring finger torn open and badly ground down, doctors at the track helped with the damage and a visit to Gainesville Hospital saw Max under the knife at midnight having reconstruction and skin grafts, big shout out to Doctor Walton and his team for the excellent treatment.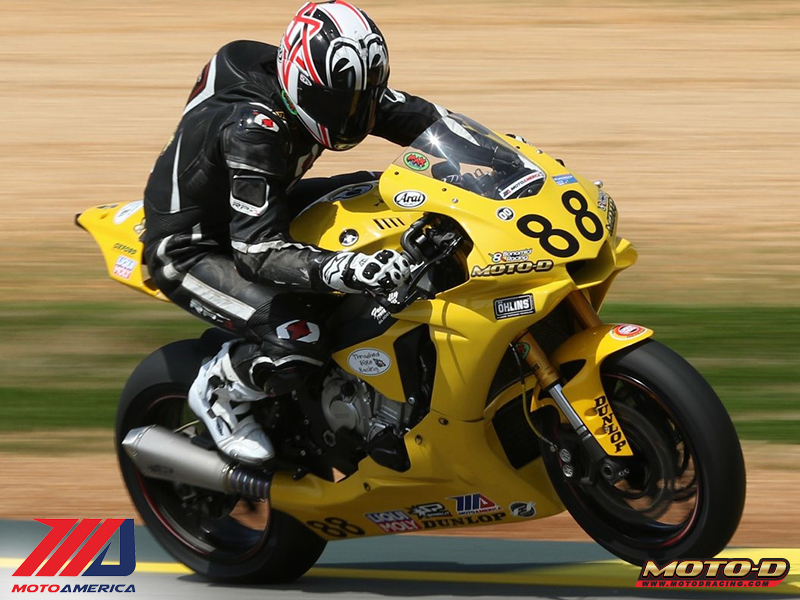 "Had a crazy time at Road Atlanta. Had an incident in Qualifying 1 tearing the top of my finger off. Unfortunately couldn't race this weekend but talked to some fans and cheered on some other riders. Slowly recovering hopefully back for VIR" said Max Flinders. The team repaired the bike throughout the remaining weekend and had to replace the subframe front and back, all body work, handle bars, wiring -loom, ECU (found the last one under the air fence!), rear sets and switch gear. The bike is back together and on the dyno today checking out the new loom and new YEC ECU. Max will need 3-4 week for the finger to heal so will not be riding the bike at COTA next weekend and he will be replaced by Barret Long, Hopefully Max plans to return for the VIR round on the 5-6th May, He will be at COTA so please come and say Hi.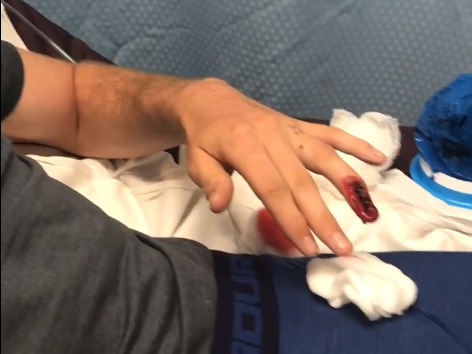 Thrashed Bike and Max Flinders would like to personally thank their sponsors, Arrow Aviation, MOTO-D, Arai Helmets, Friendly Powersports, Spark Exhaust, Bonamici Racing, Moto-Tech, Liqui Moly, Oxford Products. We wish Max a speedy recovery and are looking forward to see him at the next round.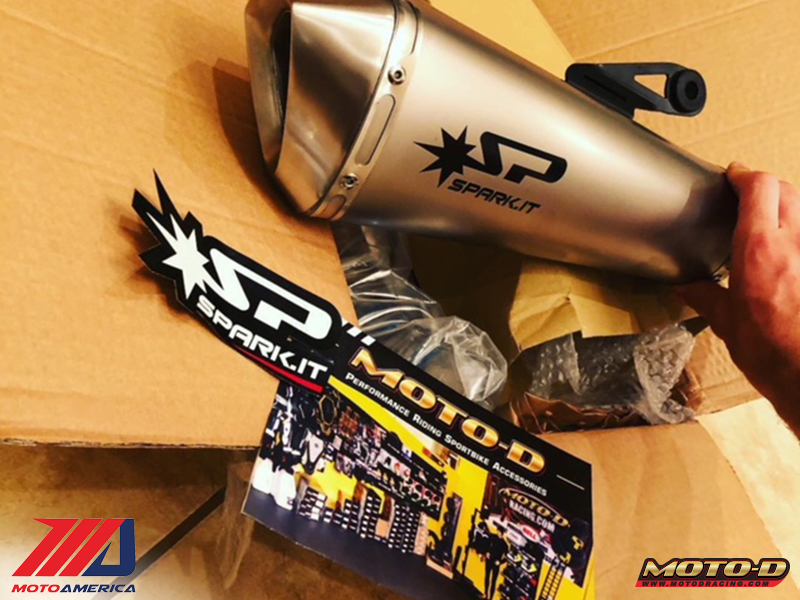 Solid weekend for Team Altus Motorsports fielding riders Miles Thornton in Supersport 600, Jaret Nassaney in Supersport 600, Draik Beauchamp in Junior Cup, and Jason Madama in Twins.
Seasoned racer Miles Thornton, was back in action, and immediately picked up where he left off with a 12th place finish in Race 1 and a 6th Place finish in Race 2. "Friday went well. I haven't been here in 5 years so it was awesome to get back out on such a fun and fast track. Both sessions we improved tremendously and I'm really feeling positive about going into this mornings qualifying 2!" said Miles Thornton.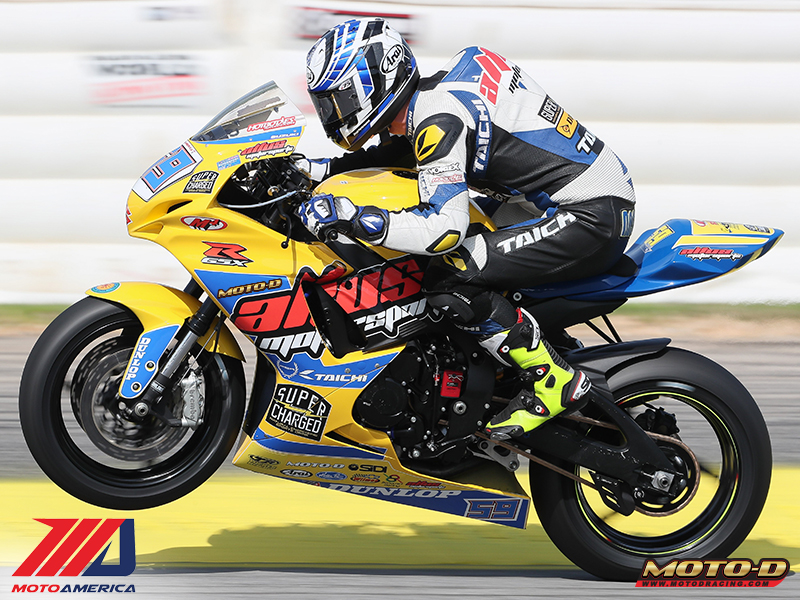 "Had the speed but due to some mechanical issues we fell back pretty quickly and ended up P12. Really looking forward to tomorrow and getting my Altus Motorsports" Suzuki GSX-R 600 to the front! said Miles Thornton.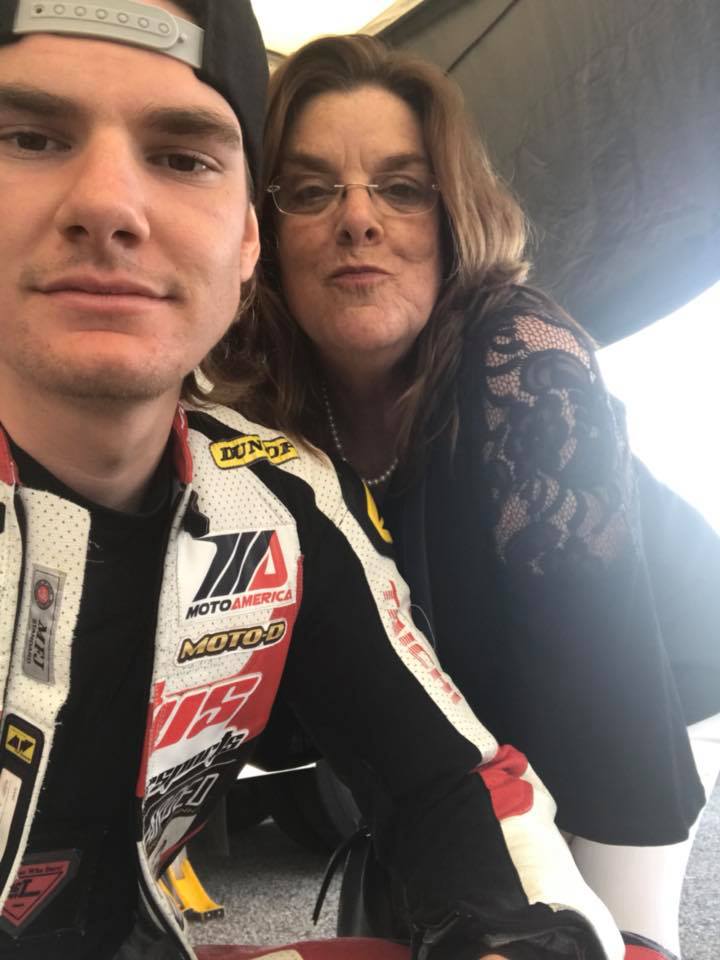 "It sure was wet today! Ended up P6 today after having to come from behind due to not getting off to a good start on lap 1. I can't thank the Altus Motorsports team enough for giving me 100% all weekend. Looking forward to VIR in just a few weeks!" said Miles Thornton.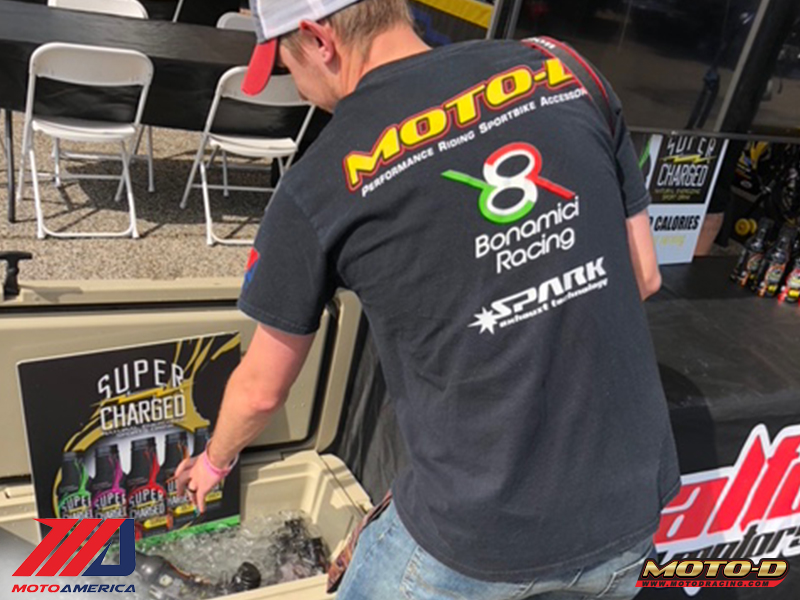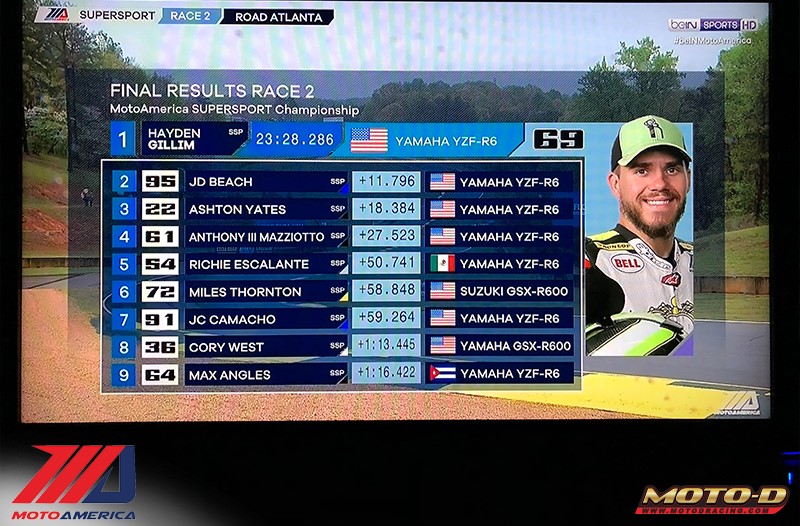 The JR Cup class was contested by Draik Beauchamp #77. Beauchamp is new to the Altus Motorsports program for 2018. Beauchamp finished Saturday in 13th and 14th on Sunday.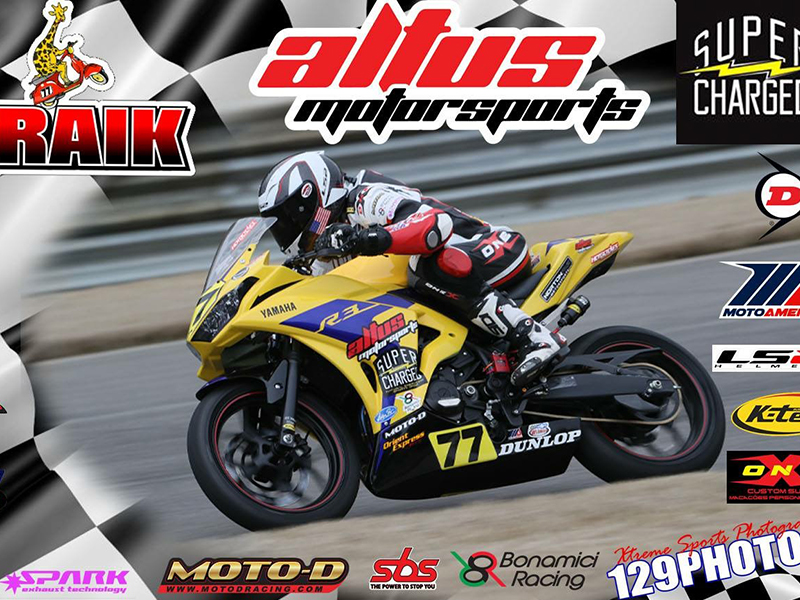 It's important for Altus to support Beauchamp and the future of road racing and the JR Cup class.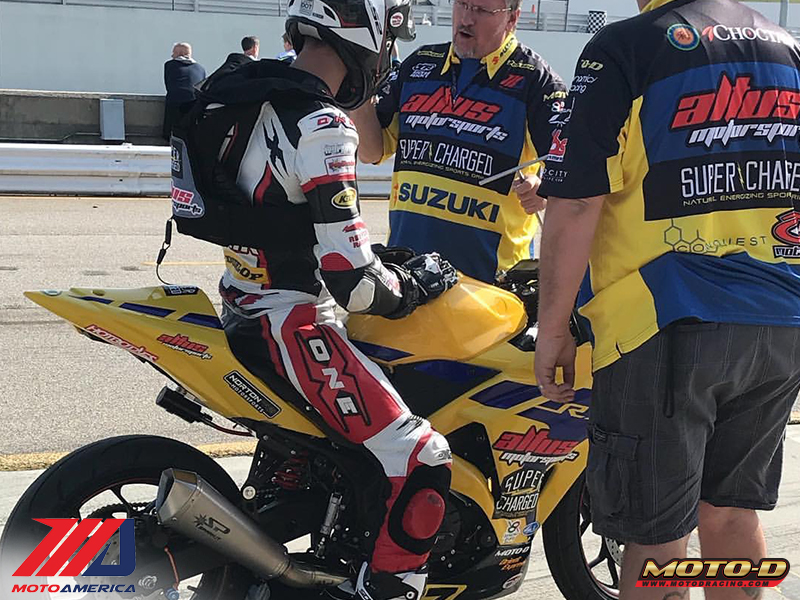 "I'm really excited to be a part of my team Altus Motorsports fueled by Supercharged Energy Drink. The weekend didn't go as planned, but we gained valuable data and had some awesome battles! Ended up 13th and 14th, so gained some points in the championship" said Draik Beauchamp.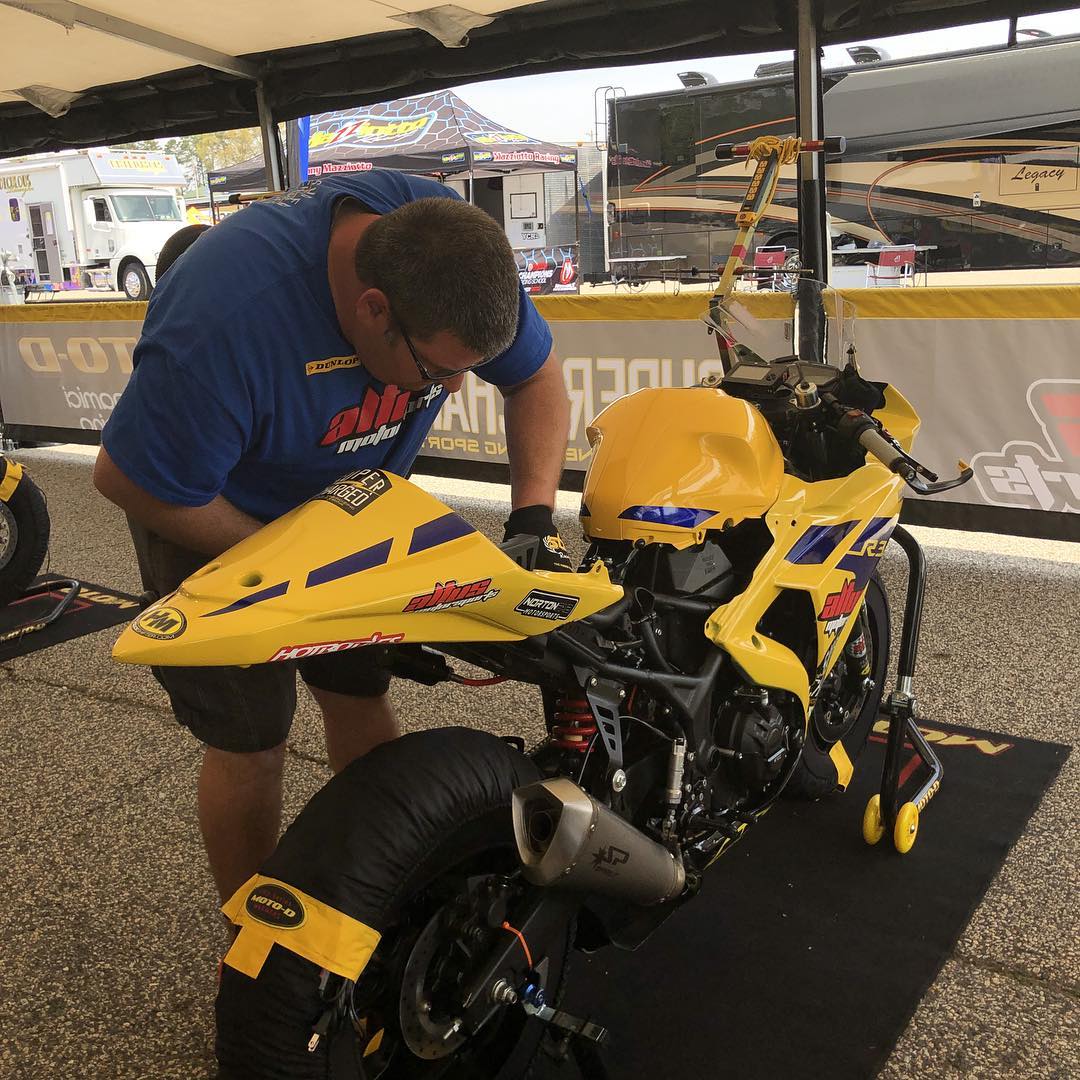 "Thank you to all of my sponsors for getting me out to the track! Altus Motorsports @superChargedbev Natural Energizing Sport Drink, 129photos.com, Red Fox Racing, LS2 Helmets, ONE-X USA, Pit Pass Radio, SaferMoto.com, MOTO-D, Spark, and Bonamici Racing" said Draik Beauchamp.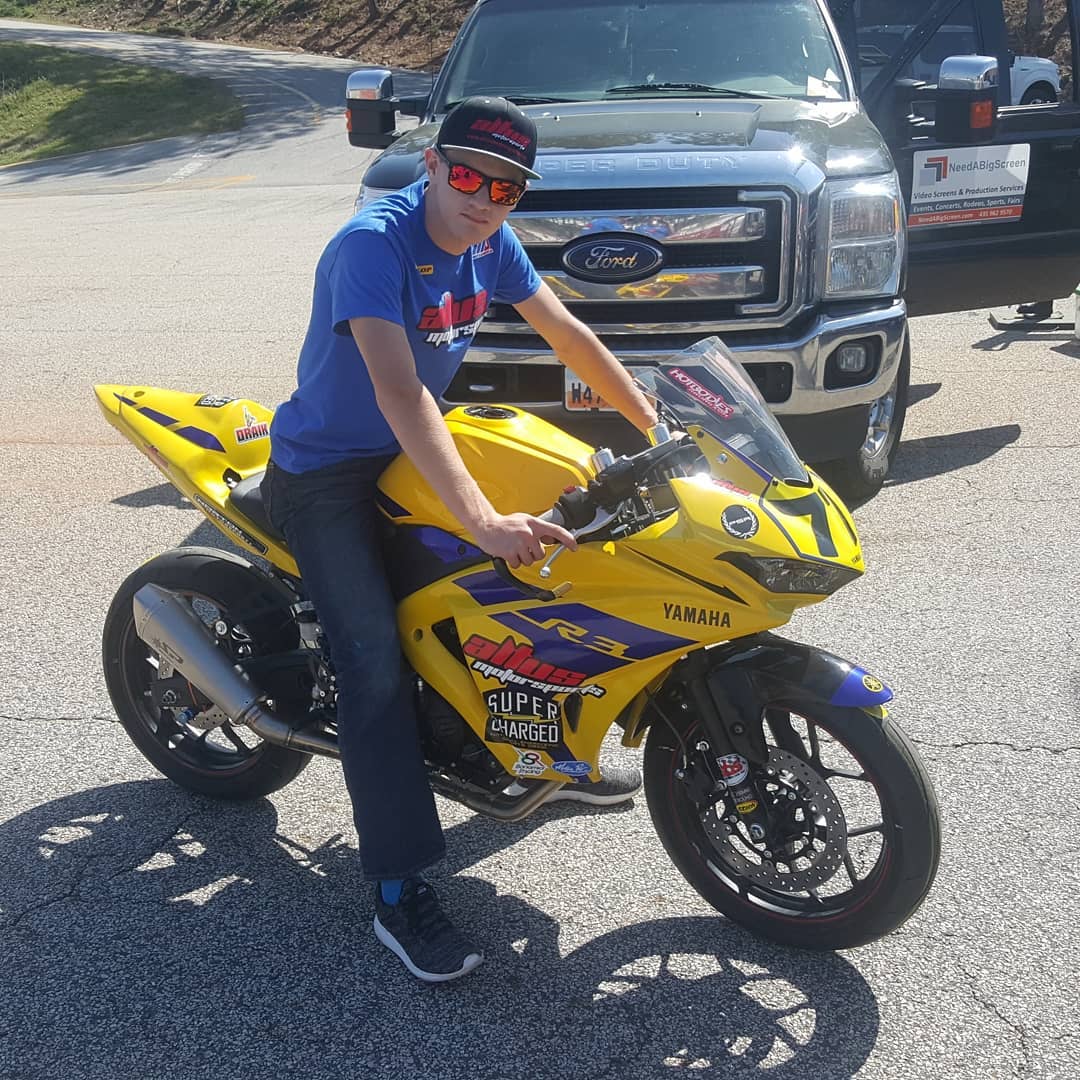 Amazing job by Ashton Yates who rode in both Supersport 600 and Junior Cup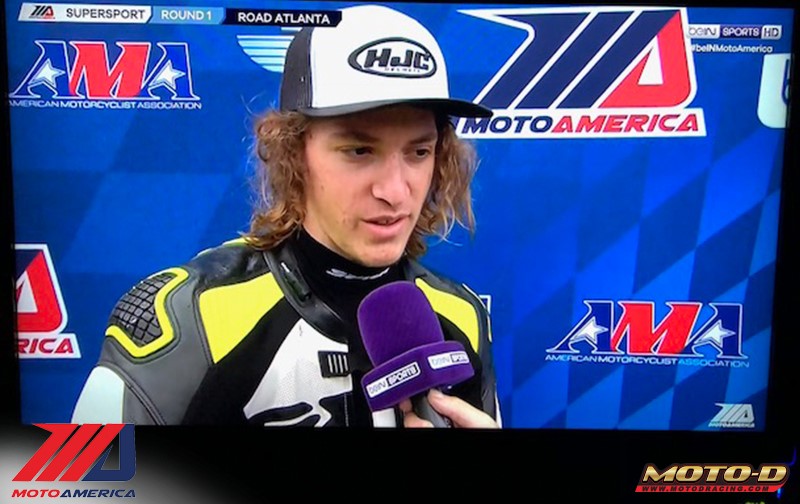 Ashton earned a 9th place in Supoert 600 Race 1 and a 3rd Place Podium in Race 2 on his R6. In addition, Ashton had amazing sucess on his Kawasaki Ninja 400 in Race 1 of the Liqui Moly Junior Cup with a 2nd Place in Race 1, and a Top of the Podium Finish in Race 2.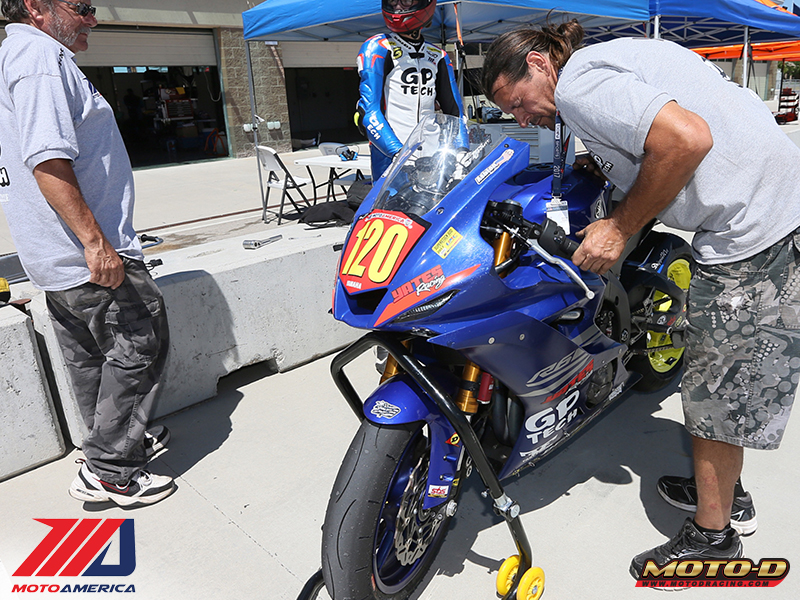 Motohana Racing fielded riders JC Camacho and Aaron Graham both in Supersport 600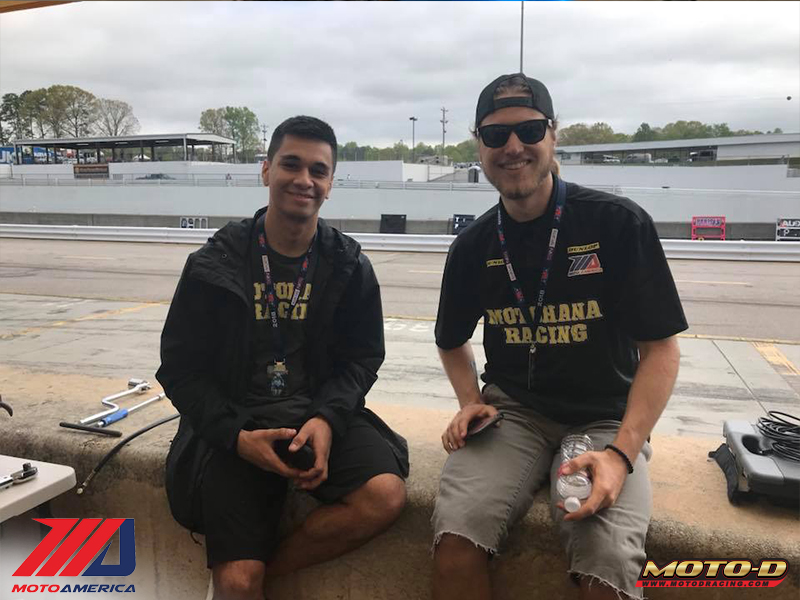 With race 1 in the Georgia sunshine, Camacho piloted his Motohana Racing/RaceworxUSA backed MOTO-D Yamaha R6. A red flag early on in Race 1 at the legendary Road Atlanta would see Camacho go from 8th back to 15th. After a hard chargeback thru the pack, Camacho finishes 11th on day 1. Race 2 would have the conditions total opposites. With a full wet track in morning warm-up, Camacho started race 2 from row 4. The Texan would later overcome the difficult conditions throughout the race. Camacho fought hard to secure a strong 7th at the line placing him in a three-way tie for 6th place in the Supersport Championship.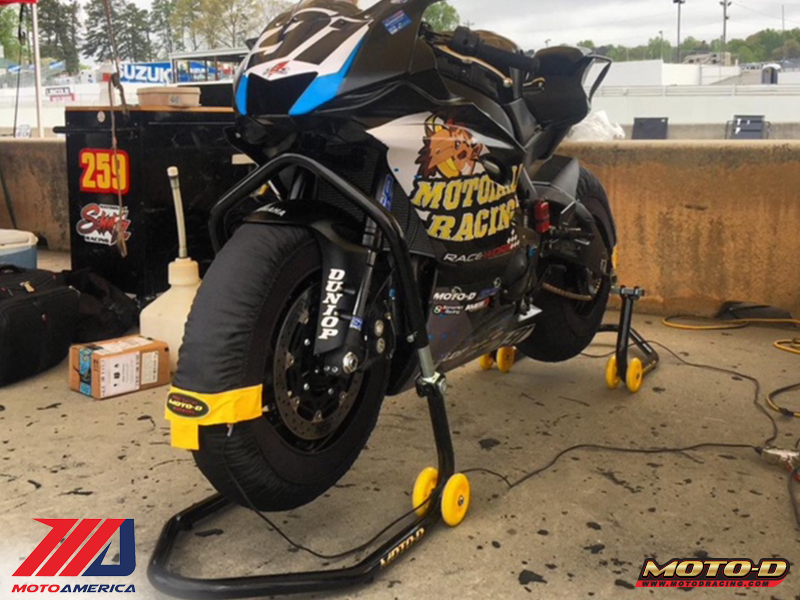 "Adversity is the best word for my first round of MotoAmerica Supersport 600. The loss of my Paw Paw started the trip off much different than I had anticipated. Following that, the #13 side of Motohana Racing faced mechanical issues on the trailer, reduced practice sessions, low sides, high sides, tire discrepancies, and much more. I am very proud of the way we handled all of the obstacles. I have a great team behind me with Josh Scrivner as my Crew Chief and stepdad, the love and support of my family and friends, the brilliant tuning abilities of Jim Cambora at Raceworx, and the riding and logistical experience of my teammate JC Camacho and his dad James. I qualified 21st of a grid of over 30 riders, with only tenths separating me from the top 15. Race 1 didn't go as planned as I lost the front in turn 7 trying to close the gap to the group in front of me, and unable to finish. Race 2 was very wet, so my plan was just to run a conservative race and cross the finish line. This plan was interrupted with two laps left, by a stream crossing the track at the bottom of the "Esses", sending me down a high speed water slide of Road Atlanta. I learned a lot while chasing some very talented competitors, and you can bet I'll be back stronger and more confident for the next Supersport 600 round at VIR! Thanks to all of my sponsors for the support through thick and thin. MotoD kept my tires warm all weekend, and kept me looking the best with their great stands and bike rugs. Raceworx for the great bike. MotoLiberty for the excellent Taichi suit that kept me very well protected. Ameritex Machine and Fab for the custom Motohana tire trees, as well as season long support. Also, Galfer brakes, Southern Adrenaline, Woodcraft, RES, Sunstar Sprockets, and my parents for supporting me the whole way. Most importantly, I thank my Lord and Savior, Jesus Christ, for the open doors, unconditional love, and for protecting me from serious injuries along this trip. Chiao" said Aaron Graham.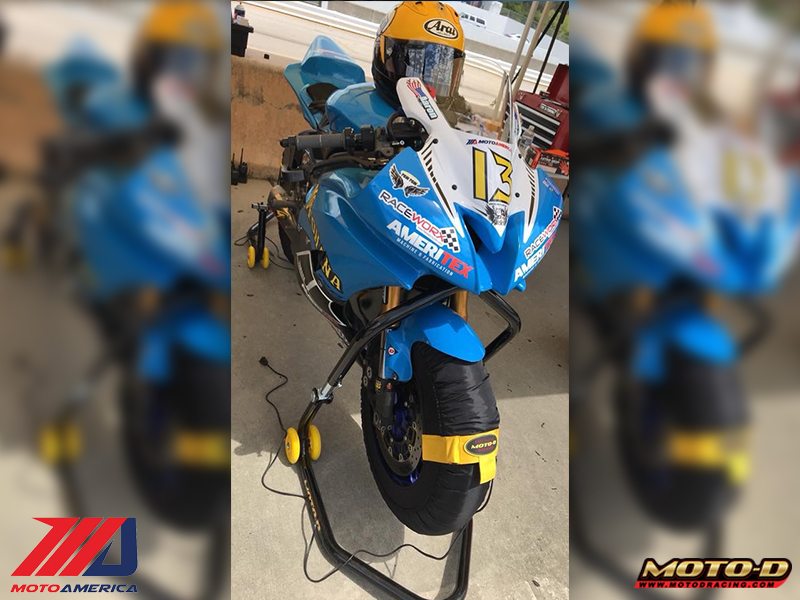 What a breakout weekend for Florida rider, Max Angles on his MOTO-D Yamaha R6 with IRC Auto-Blipper.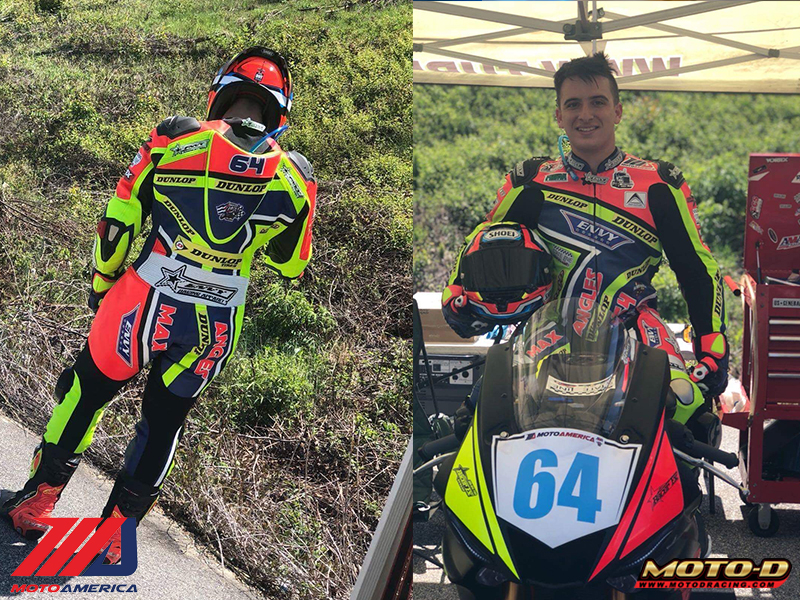 "Friday got to the first practice and I tried some soft Dunlops during practice and then the next practice tried some super softs. During both practices did about 20 laps to simulate a race distance. Decided to go with the soft compound tires for the qualifier and qualified 15th for Saturdays race 1. In the race had a great start battling some super fast guys and was passing one at a time and got to 6th then the red flag came out. At the restart I took off really well and was in 11th place then I passed a couple of guys and made it to 9th. With 3 laps left, the motor gave up and was forced to retire. Saturday evening my crew swapped the motors and left the bike ready for Sunday. Sunday morning was a wet one and we went out on rain tires for practice but i had to come back to the pits immediately due to a clutch problem. The crew rushed to get it solved but I missed the rain practice. For the race I used the entry/sighting lap as rain practice. At Race 2, I had a great start and found myself in 5th place. After a few more laps my visor started fogging up and had a hard time finding points and lost a few spots. Finished the race in 9th place and could not have asked for better. My crew did a great job this weekend and we are very please with the results since it was my first time at this track", said Max Angles.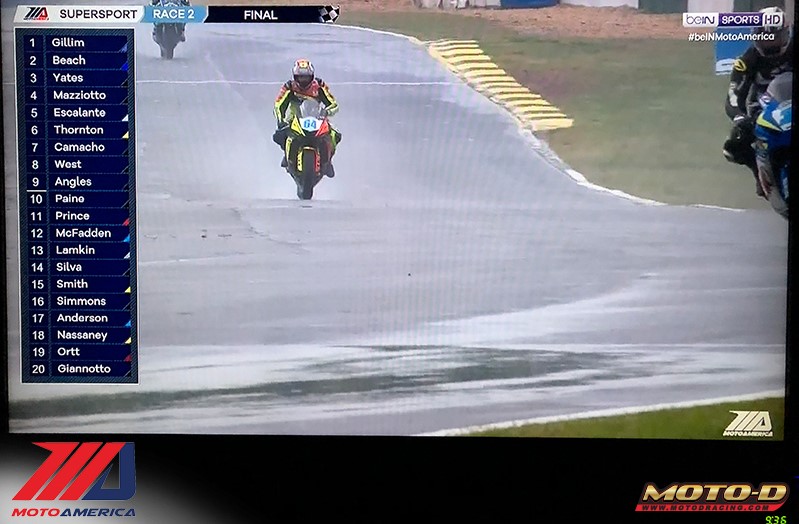 A big shoutout to all the other MOTO-D racers including Fernando and Lucas Silva from ART Performance (Supersport 600), Joseph Giannotto of Limitless Racing (Supersport 600), Jackson Blackmon of Riderzlaw Racing (Junior Cup), Joshua Jovi of Ironman Racing (Junior Cup), and Cameron Jones of Jones Honda (Junior Cup).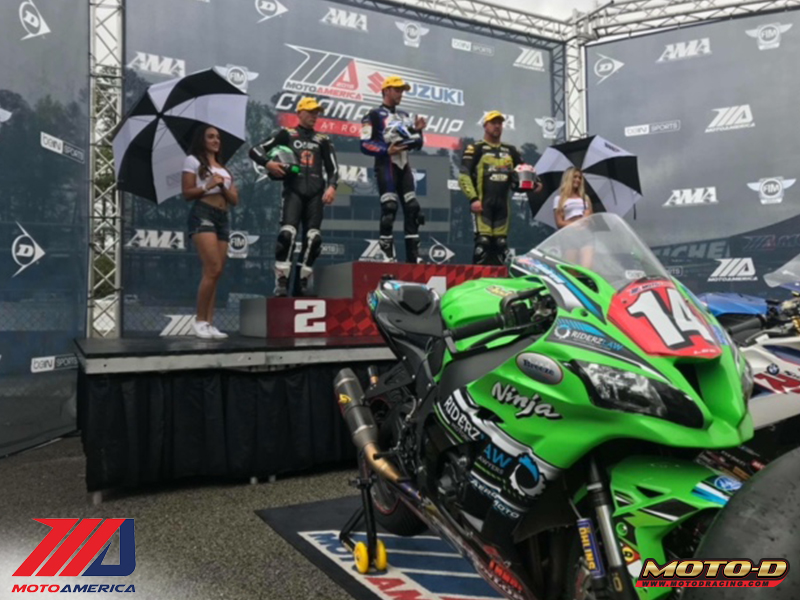 The next round for MotoAmerica is April 20-22nd at Circuit of the Americas in Austin, Texas.
Learn more about MOTO-D Performance Riding Sportbikes parts and accessories including MOTO-D Tire Warmers and Stands, Bonamici Racing Rearsets and Levers, IRC Quickshifters, and Spark Exhaust Technologies (click here)

comments powered by

Disqus