Posted by MOTO-D on 22nd Mar 2018
This past weekend, first time to Daytona, Racer Kristen Brand brought her MOTO-D / Bonamici / Spark Kawasaki Ninja 300 to Daytona International Speedway and showed she could hang with the boys!
If you've never ridden at Daytona then you just won't understand how unlike it is to any other racetrack. Located in Daytona Beach, FL the track which was originally built in 1959, is known for so many famous races including the NASCAR 500, Rolex 24 at Daytona, Daytona Flatrack, and of course the motorcycle Daytona 200.
MD: What races did you do?
KB: Supersport 300, GT 500, Moto 3, ASRA Moto 3, Superbike 300.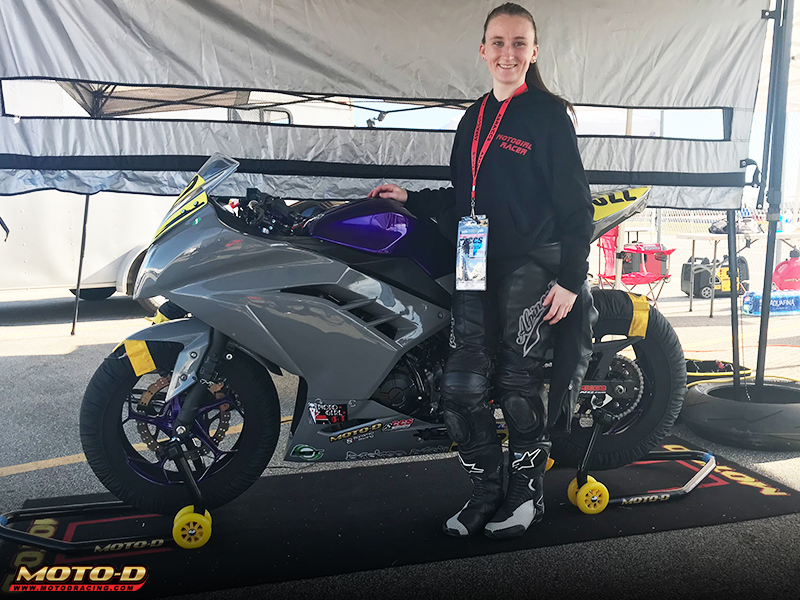 "Daytona is definitely frightening. It's an incredibly fast and high-speed track with a wall that makes you think you're going to fall off the bike. The faster you go, the more the wall draws you in towards it. Lots of bikes and people, chaos at times, but surrounded by fellow racers that are so willing to help you push towards your limits", says Kristen Brand.
(Kristen used MOTO-D Dual Temp 120/160 Tire Warmers on her Ninja 300)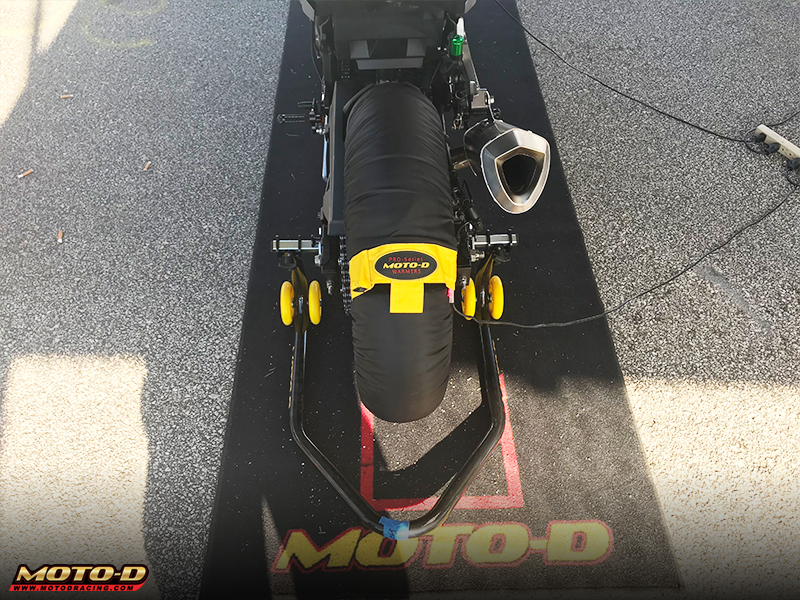 MD: How did the weekend start?
KB: The weekend started off with me being nervous. There were so many emotions flowing through my body. I kept thinking to myself, "Can I really do this?". When it was time for practice I sat back and took a deep breath, thought about all my MotoGirl GT Training and said "you know what, I can do this"! As racing is such a way to tap into your passion, this is what makes me a better rider.
(Kristen used a keyless Bonamici Racing Kawasaki Ninja 300 Fuel Cap to gas and go)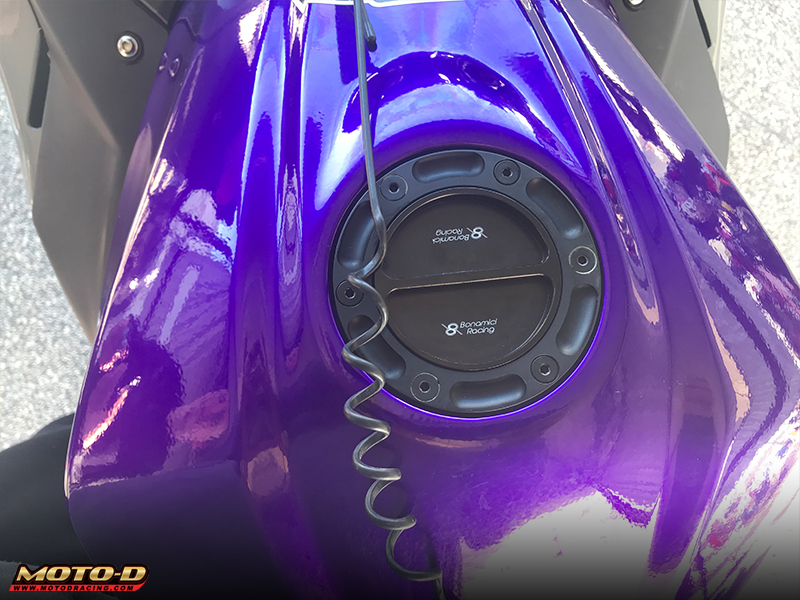 MD: What was so cool about motorcycle racing at Daytona?
KB: The WALL! Have you ever seen anything like that, looking up at it from the paddock is one thing, racing it, feeling the high-banks is just another. In addition, I loved drafting with and against other riders which is something you can't do on many tracks especially a lightweight Ninja 300. This experience was just amazing.

(Kristen used Bonamici Kawasaki Ninja 300 Rearsets on her Ninja 300)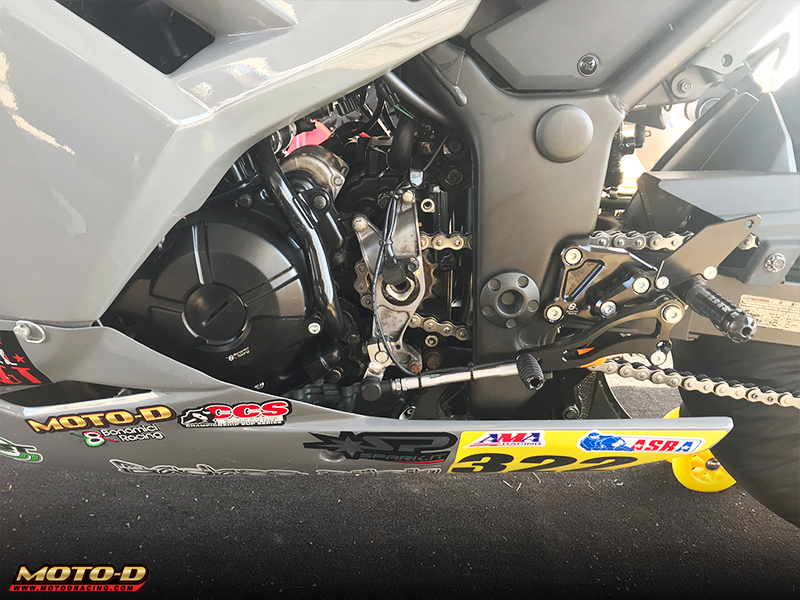 MD: Who helped you, seems like a lot of work for just 1 person?
KB: I had help from many of the competing racers, they want to beat you, but they also want to help. A special thanks to my boyfriend, Jerry who helped getting the bike ready, put on my tire warmers and checked pressures, and was by my side the entire time showing support.
(Protecting the engine was critical at Daytona so Kristen chose Bonamici Ninja 300 Case Savers)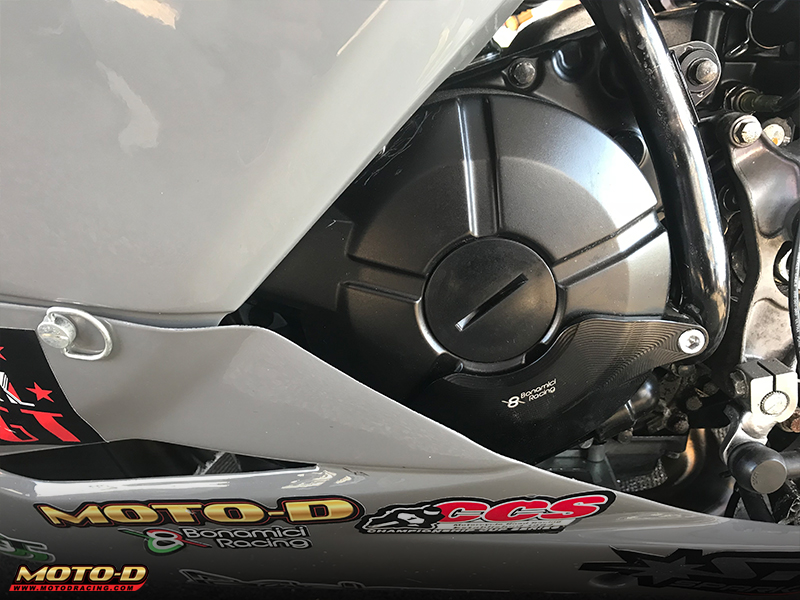 MD: Any secret weapons you had for the racers?
KB: Fortunately I had 3 and I used them all. First, I weigh less than a lot of the others (guys) so my height and low weight was an advantage on a small bike and to get the perfect tuck. Second, my Spark exhaust was a beast, it looks and sounds amazing but even more important was the performance, we dyno'd the bike before coming down and it made more horsepower than my previous full system. Last but not least, was my girl power!
(Kristen used a Spark "Force" titanium exhaust at the Daytona 200)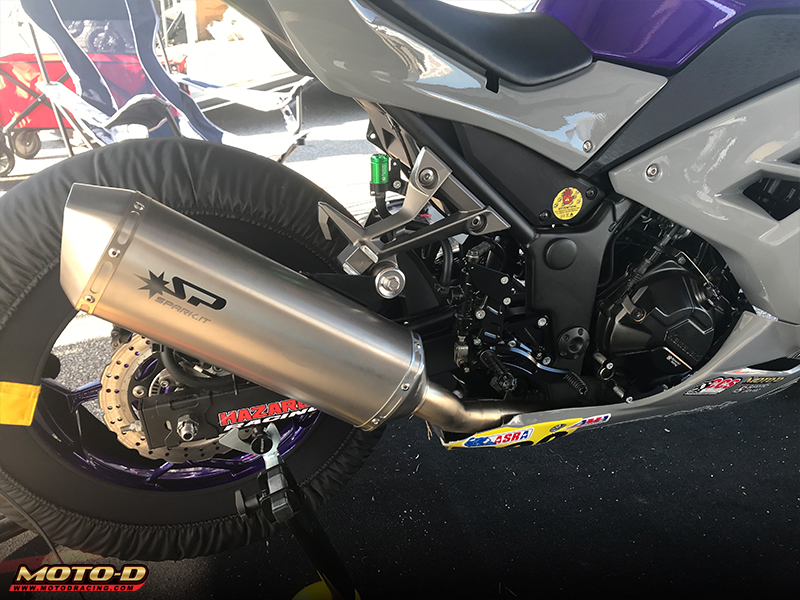 MD: Who would you like to thank?
KB: A special thanks to all my friends and sponsors including Charlie's Chop Shop, Big Boyz Toys, Evolve GT, MotoGirl GT, Spark Exhausts, Bonamici Racing, IRC components, and last but not least, MOTO-D!
(Kristen used an IRC Components Kawasaki Ninja 300 Quickshifter to throttle the high banks)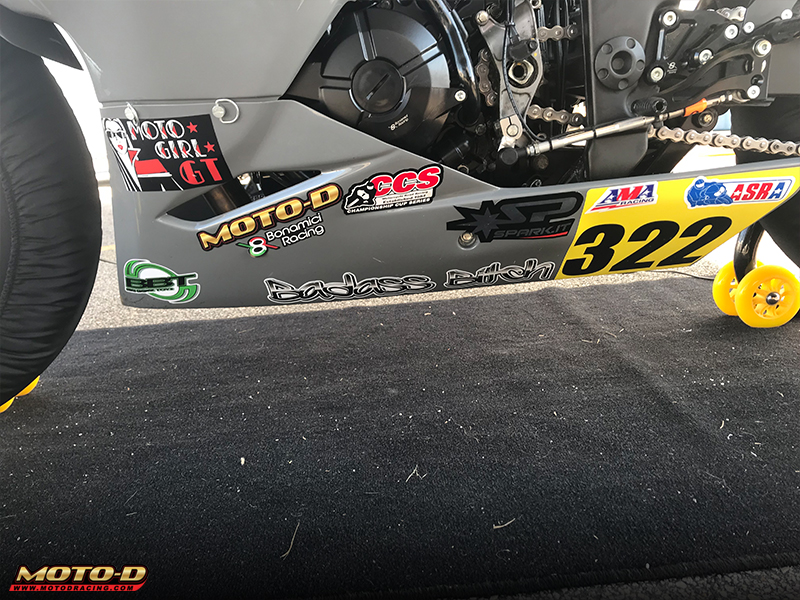 Kristen had amazing results at Daytona including a podium finish. Follow Kristen on Facebook at @kristenbrandracing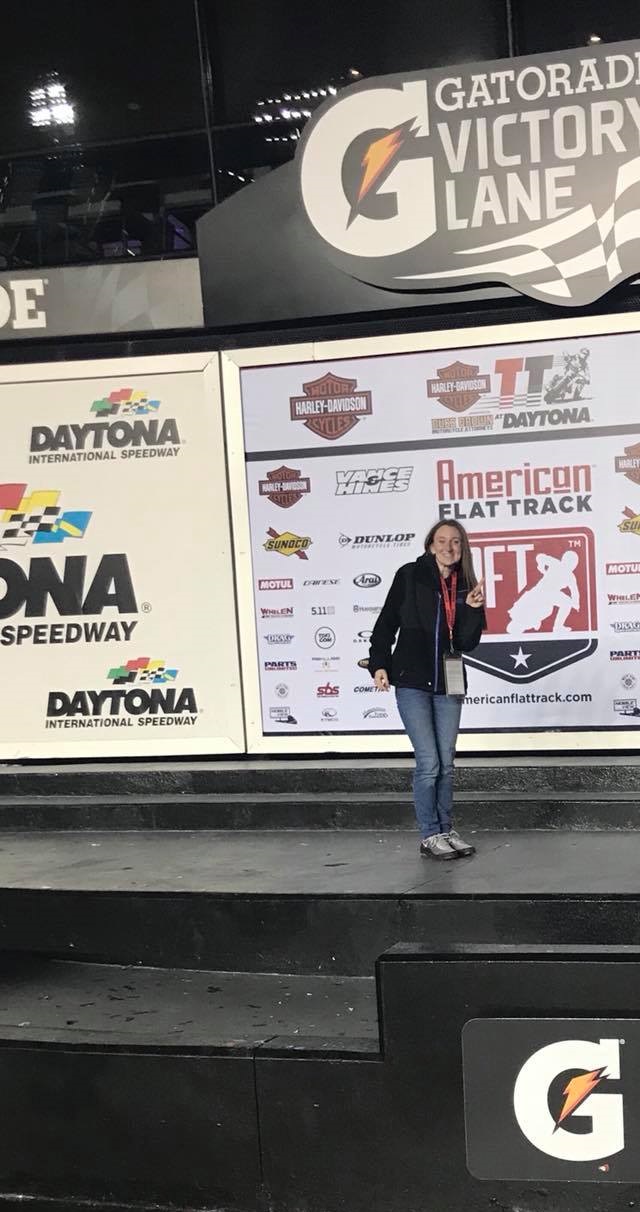 comments powered by

Disqus