Posted by MOTO-D on 13th Dec 2017
When unveiled in fall of 2015, the Ducati Monster 1200 R immediately garnered the respect of Ducatisti across the globe. The top tier of the Monster lineup arrives with a 160-horsepower Testastretta 11-degree Dual-Spark 1198cc V-twin transplanted but detuned from the Multistrada and older 1198.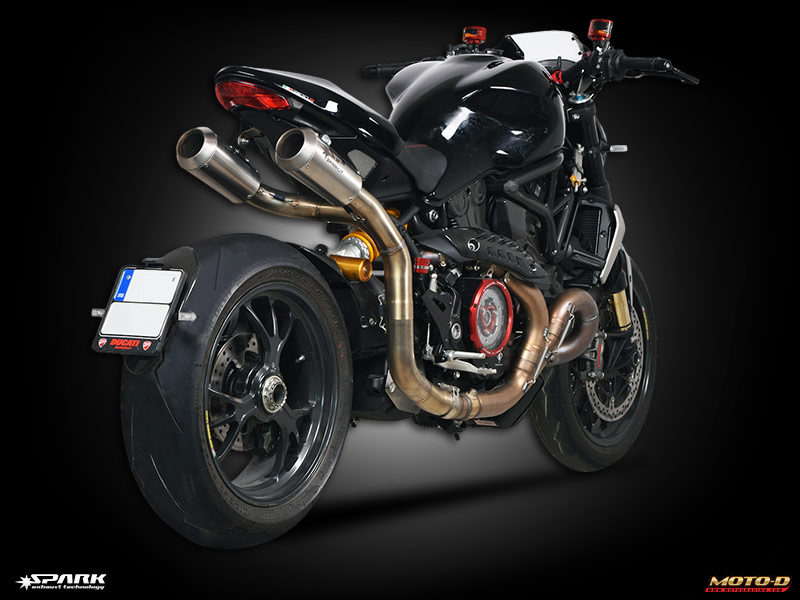 The bike is absolutely gorgeous, but the exhaust…well, that's debatable. For those who want something fresh that provides higher performance, lower weight, and better sound, Spark has the answer with its Made in Italy, High-Mount Dual "GP" Slip-On Exhaust System www.motodracing.com/spark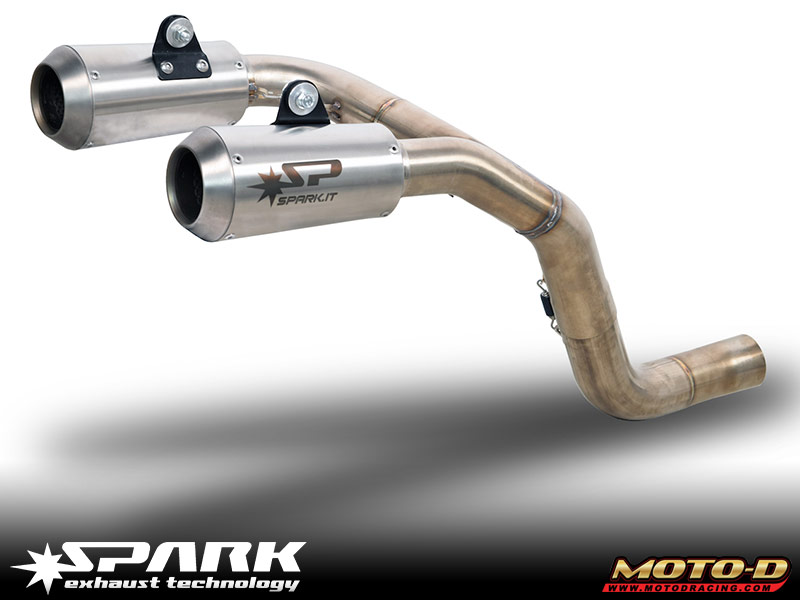 Side view of the Spark Ducati Monster 1200R Titanium High-Mount "Double GP" Exhaust.....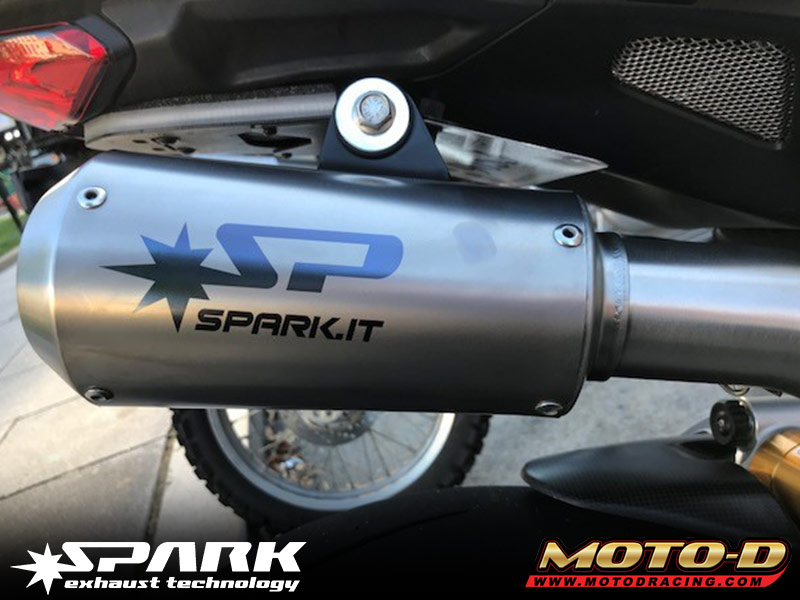 Handcrafted in Italy, the Spark Ducati Monster 1200 R high-mount titanium dual exhaust fits 2016 and 2017 Monster Rs, and provides a serious race appeal to an already race-ready motorcycle.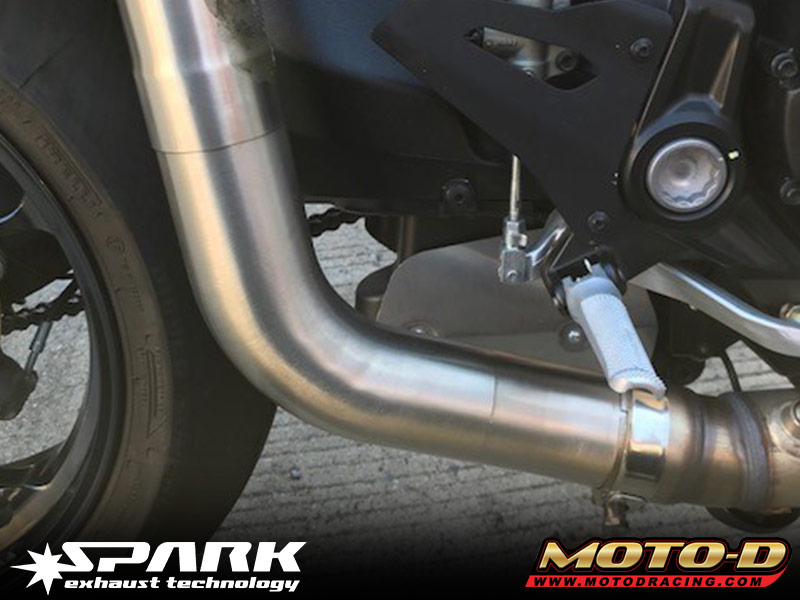 Precision welding, and attention to detail..........Spark Exhausts for Ducati Monster 1200R.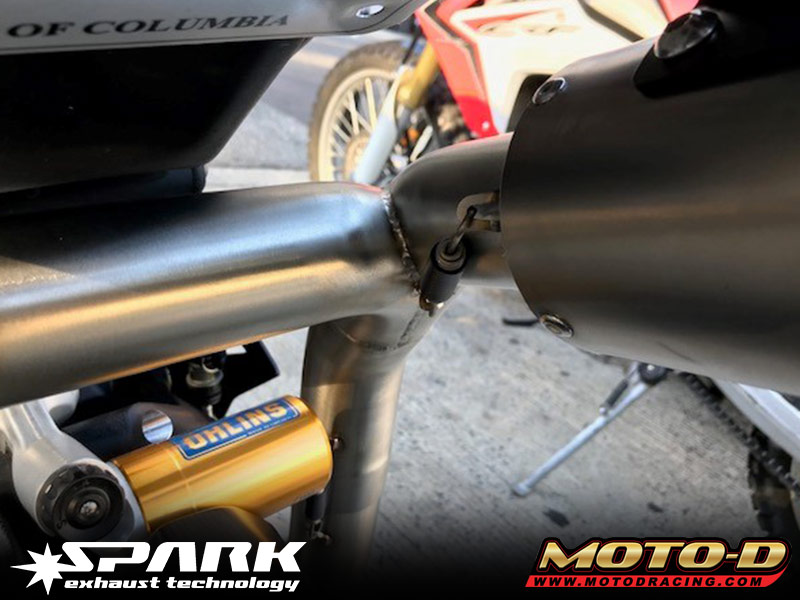 These non-Homologated racing exhaust pipes were designed for one thing and one thing only - high performance. They also naturally create an undeniable aesthetic appeal and allow the V-Twin to truly sing its Desmodromic tune.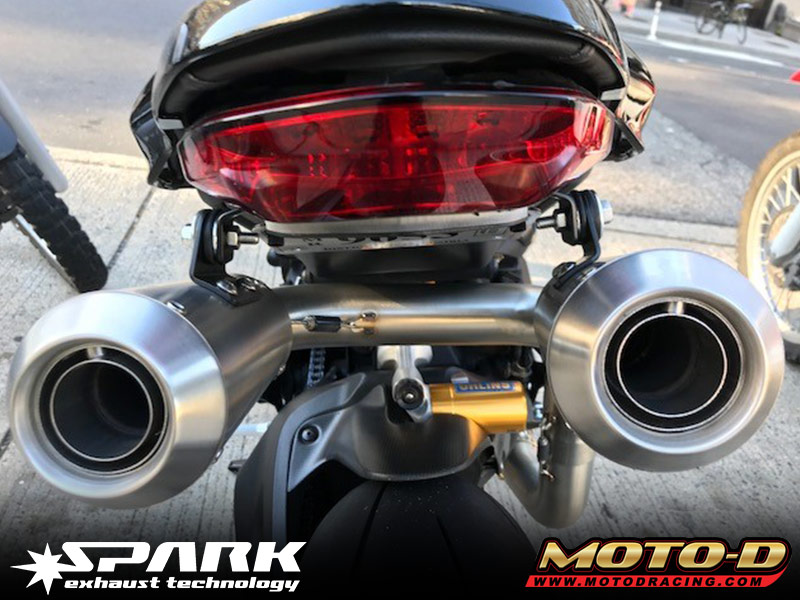 Since 1983, Spark has worked closely with many different manufacturers, including exotic companies like Lamborghini, Porsche, BMW and Aprilia. They have also created exhaust systems for Harley-Davidsons and every type of sportbike, from the Kawasaki ZX-6R to the one discussed here, the S 1000 RR.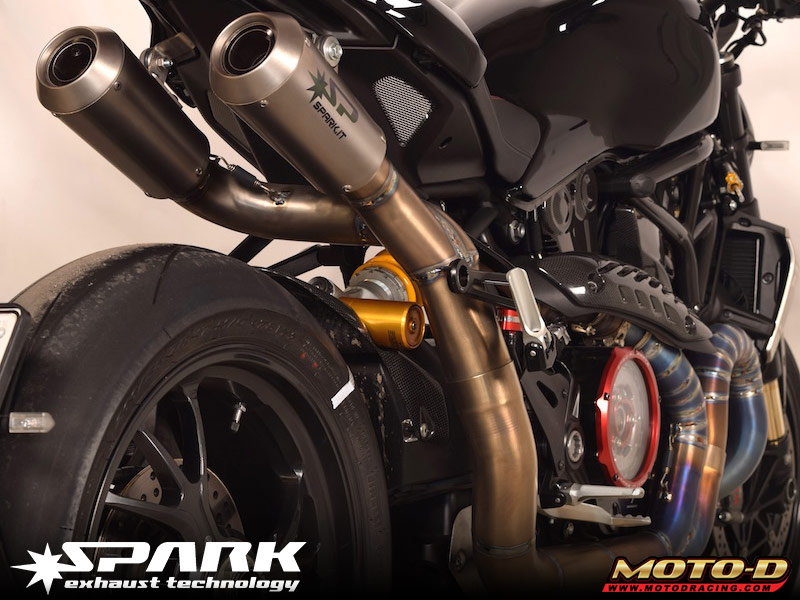 Watch the Spark Ducati Monster 1200 Exhaust Video Here and Hear the Awesome Sound........
For more info, visit our Spark Exhaust Ducati Monster 1200 R Titanium Standard-Mount "GP" Exhaust page at www.motodracing.com/spark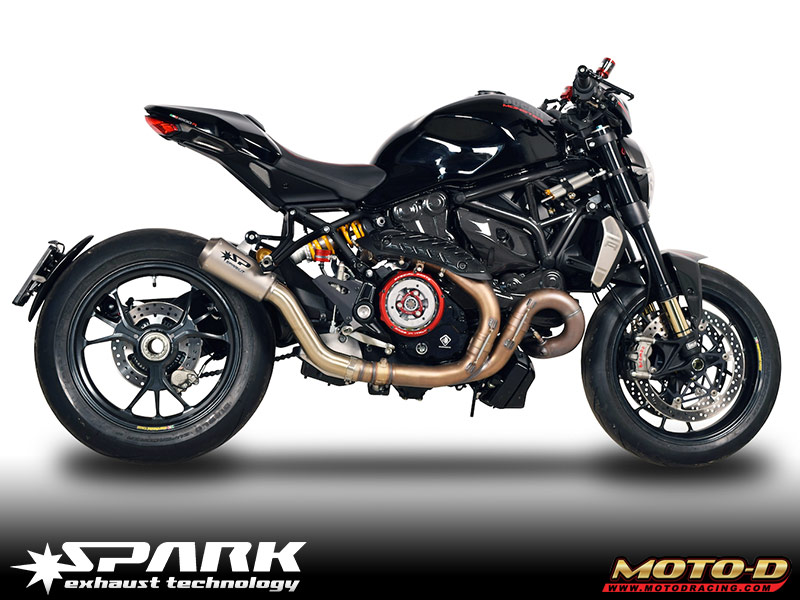 For more info, visit our Spark Exhaust Ducati Monster 1200 R Titanium "Force" Exhaust page at www.motodracing.com/spark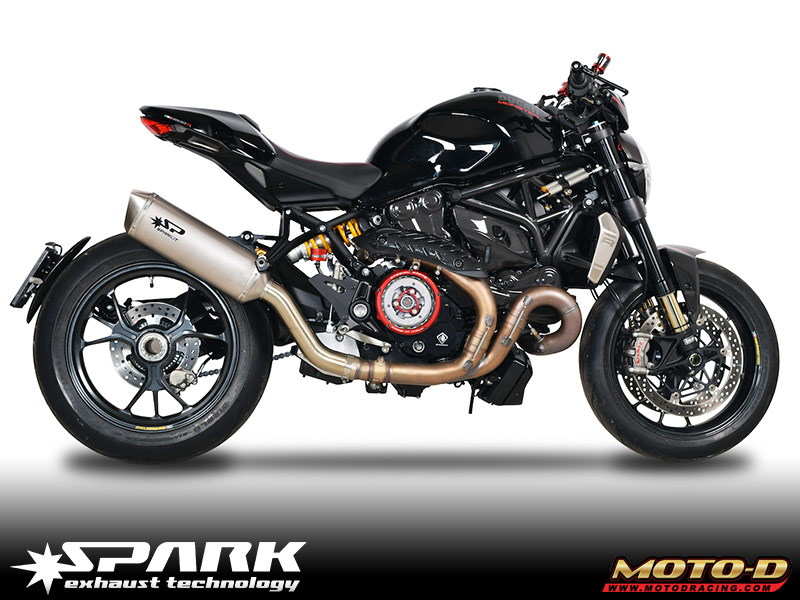 For more info, visit our Spark Exhaust Ducati Monster 1200 R Titanium High-Mount "Double GP" Exhaust page at www.motodracing.com/spark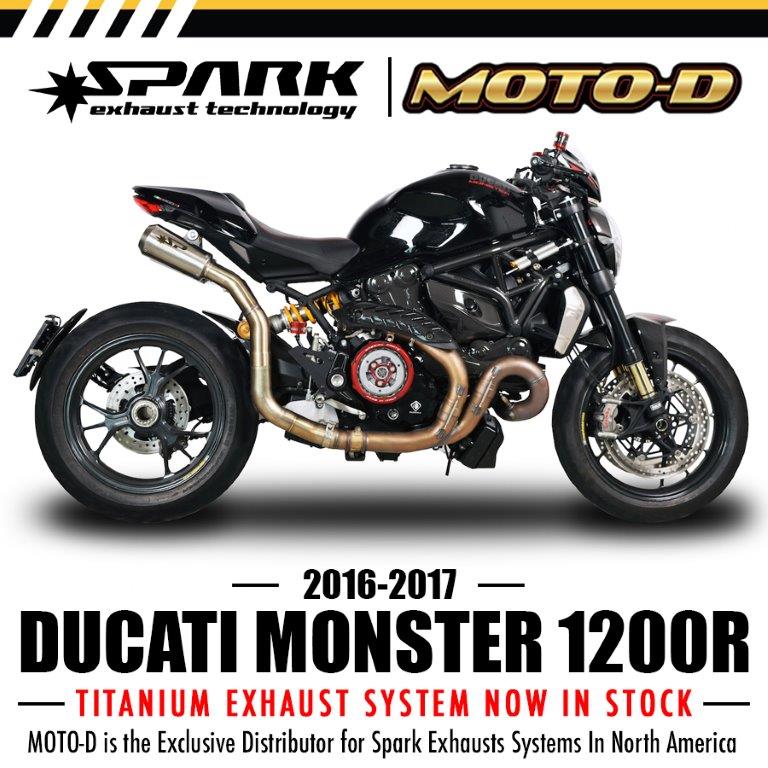 comments powered by

Disqus