Posted by MOTO-D on 26th Feb 2018
Motorcycle riders often confuse the words "cheap" and "inexpensive" when it comes to buying front and rear stands for their sportbikes. Cheap brands are everywhere and are often associated with a wobbly design and no customer service. On the contrary, MOTO-D has come to the rescue....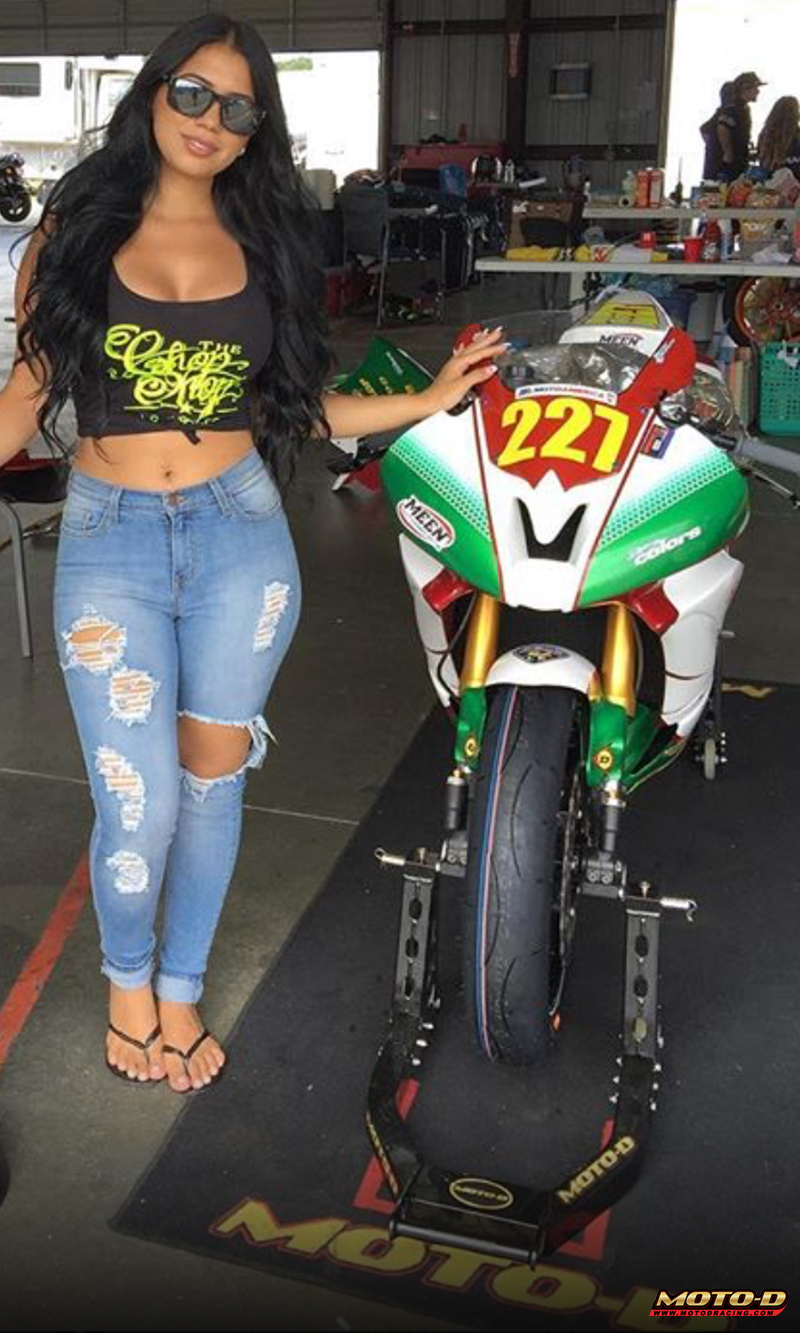 by offering high-quality motorcycle stands that are "inexpensive" and the best value to the "Racer with a Day Job" because they are stable in design, lightweight aluminum strong, and great looking. With over 2,300 sold in 2017, the MOTO-D "Race" Front & Rear Motorcycle Stands combo are a proven great choice!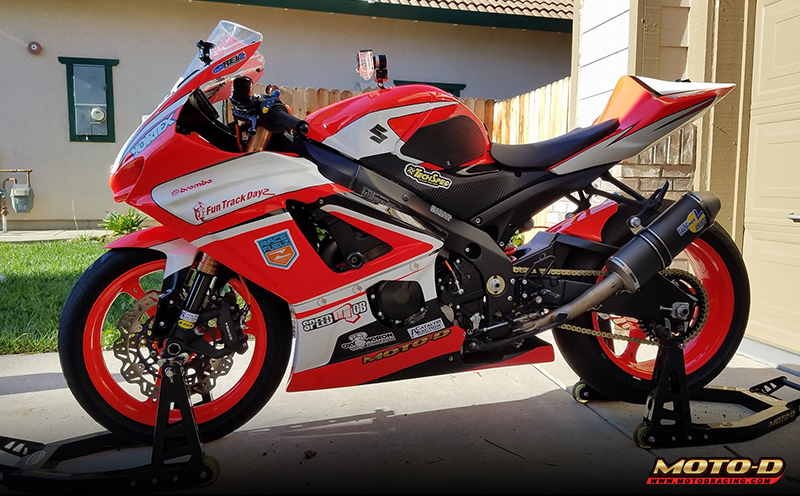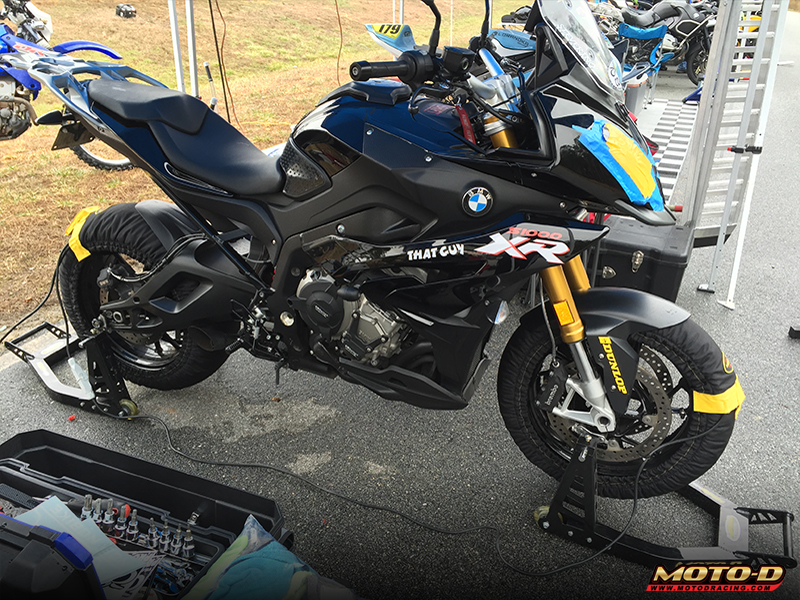 Learn More About the MOTO-D "Race" Stands Combo $149.99/set (click here)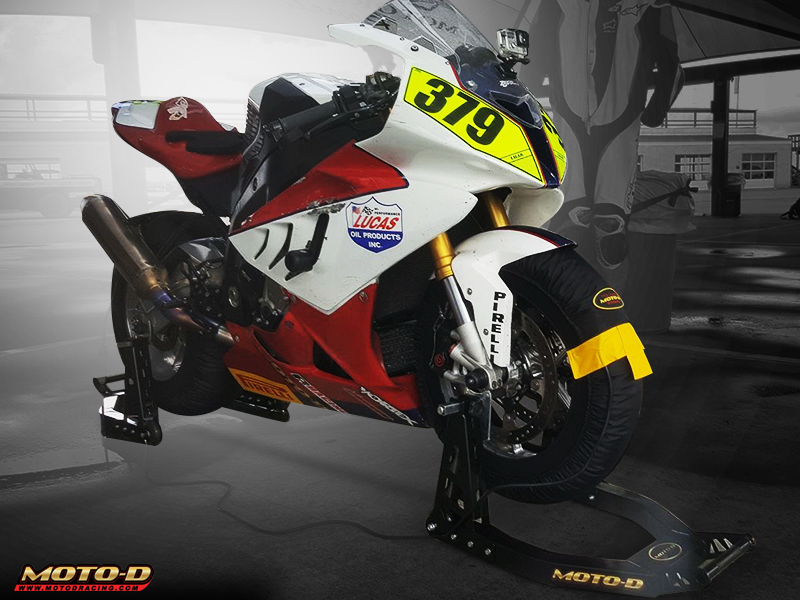 A good pair of motorcycle stands can seem expensive since many online retailers try and sell you heavy gold stands because they make more money selling you an expensive setup that only dealerships need. Cycle stores hire kids that don't know how to ride and want to sell you cheap stands that will fall apart and worse may drop your bike. Online marketplaces can be tricky since you don't know who you are really buying from and finding parts, getting questions answered, or assistance with a warranty is a crap-shoot.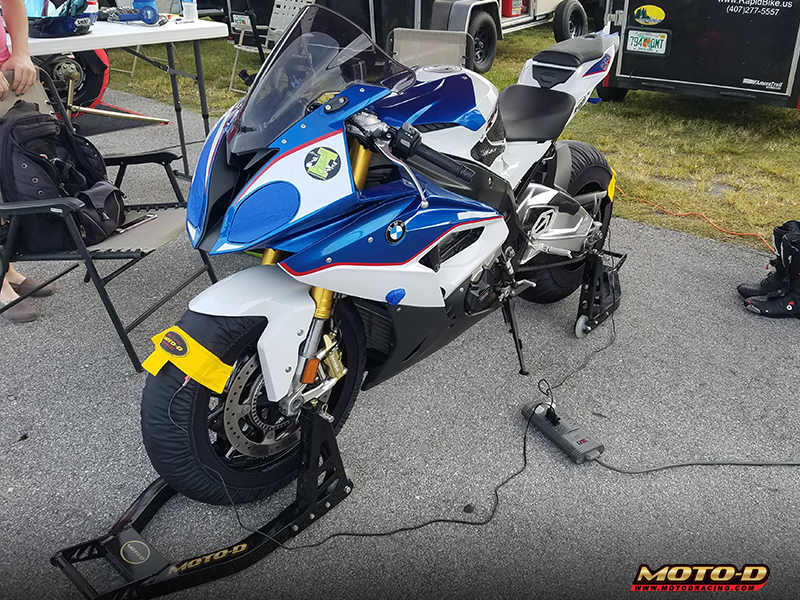 Fortunately, MOTO-D has changed that with the Front & Rear "Race" Motorcycle Stands, which are built on four simple principles: stability, easy of lifting, lightweight, and at a great price!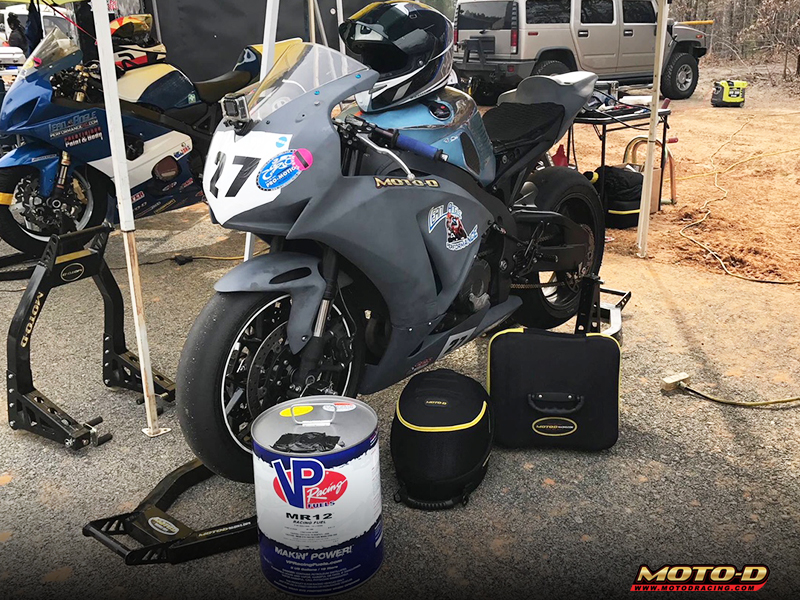 Whether your shopping for Yamaha R6 stands or Ducati 959 / 899, "Race" stands can be used for all modern sportbikes with conventional dual-sided swingarms, including Yamaha R1, Suzuki GSX-R, Honda CBR, Kawasaki ZX-6R / 10R, BMW S1000RR, Triumph Daytona 675R and more.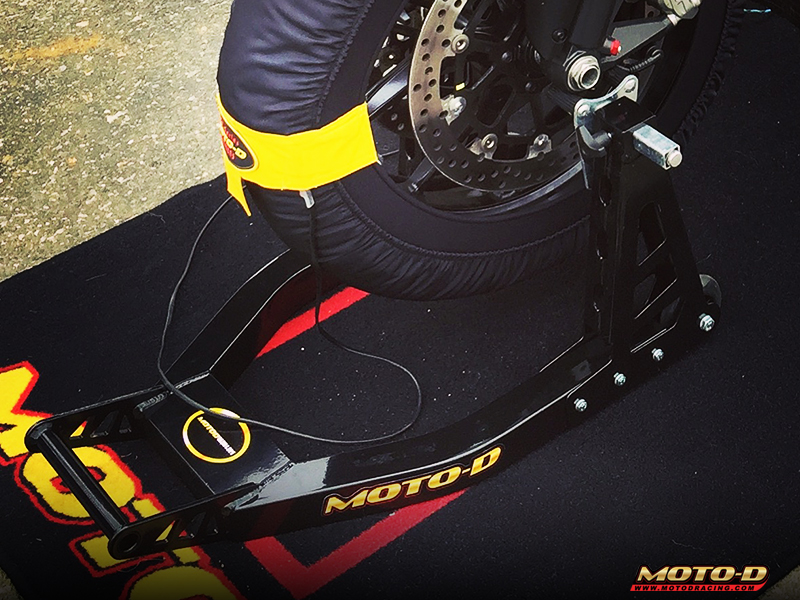 Listening to our customers, in 2017 the Front Stand was updated with Articulating Front Rubber Rollers and in 2018 the Rear Stand was updated with Easy-to-Adjust Turn Knobs. Both improvements keep the MOTO-D "Race" Stands as the #1 Smart Choice for riders looking for great motorcycle stands without breaking the bank accounts.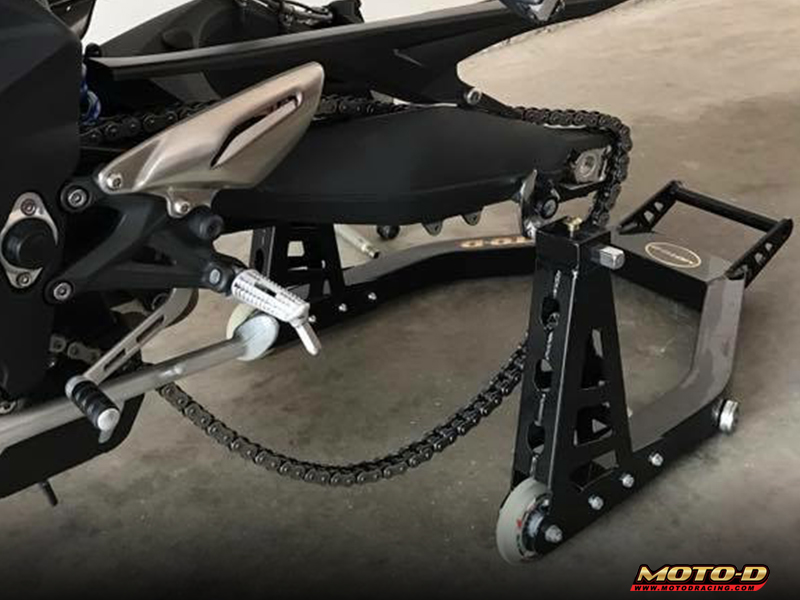 The "Race" stands, built from lightweight but strong aluminum and finished in a high-gloss black finish, arrive with a low-profile design that helps in tight places. The set includes a front fork lift stand and a rear swingarm spooled "Y" stand. Weight is never an issue; each stand weighs 6.5 pounds but the stands are rated at 850lbs weight capacity (including bike).
MOTO-D "Race" Motorcycle Stands Highlights:
● Arrive in a set (front and rear) for under $150
● Lightweight aluminum construction, just 5lbs per stand
● Easy assembly
● Black Gloss Powdercoat Finish
● Fits all Modern Sportbikes with Dual Sided Rear Swingarms
● One-Year USA Limited Warranty
For additional information, visit MOTO-D "Race" Motorcycle Stands ( click here )
comments powered by

Disqus