Posted by MOTO-D on 7th Oct 2017
There's not much to complain about in regards to the BMW S1000RR and the HP4. These bikes are performance bred, and the Bavarians simply get performance.
One of the first upgrades many riders do, though, for both comfort and style, is upgrade the OEM rearsets. When the search begins, many cheap rearsets are found. But for those looking for the best rearsets for their 2015, 2016 or 2017 BMW S1000RR or HP4, the search usually ends with Bonamici Racing rearsets.
Why? They offer maximum adjustment and style of any aftermarket motorcycle accessories brand.
The Bonamici rearsets are made using Aluminium Billet CNC Technology. These rearsets use bearings, which completely eliminate friction on the foot lever. The Bonamici rearsets also feature a spring-loaded rear brake lever return.
Learn More About Bonamici BMW S1000RR Rearsets (15+) > (click here)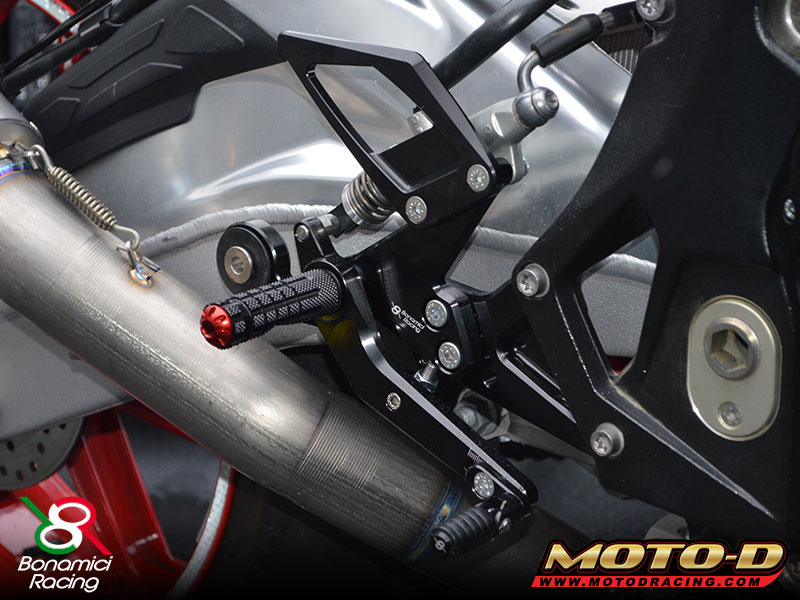 Learn More About Bonamici BMW S1000RR Rearsets (08-14) > (click here)

Each Bonamici rearset for the BMW S 1000 RR and HP4 is available in a standard black anodized finish, which is not only strong and attractive, but resistant to mechanical and chemical wear.
Besides looks, the Italy-based Bonamici's have taken serious footpeg grip into consideration, and you can finely tune the footpeg height for optimal boot grip and foot position, along with additional ground clearance that's needed for high lean angles in racing, motorcycle track days and canyon carving.
Bonamici rearsets have highly adjustable footpeg locations allowing movement down and up, and forward and back from stock position.
The 2015+ BMW S1000RR rearset kit consists of:
● Rearset Plates
● Ultra-Light Footpegs
● Heel Guards
● Fixed Toepegs
● All of the needed hardware (shift rods, etc) to install, including SAE Grade 8 bolt hardware
Learn More About Bonamici BMW S1000RR Case Sliders > (click here)

A low-strength thread locking agent (i.e. Loctite Threadlocker Blue 242) is highly recommended to be applied to all retaining bolts during installation.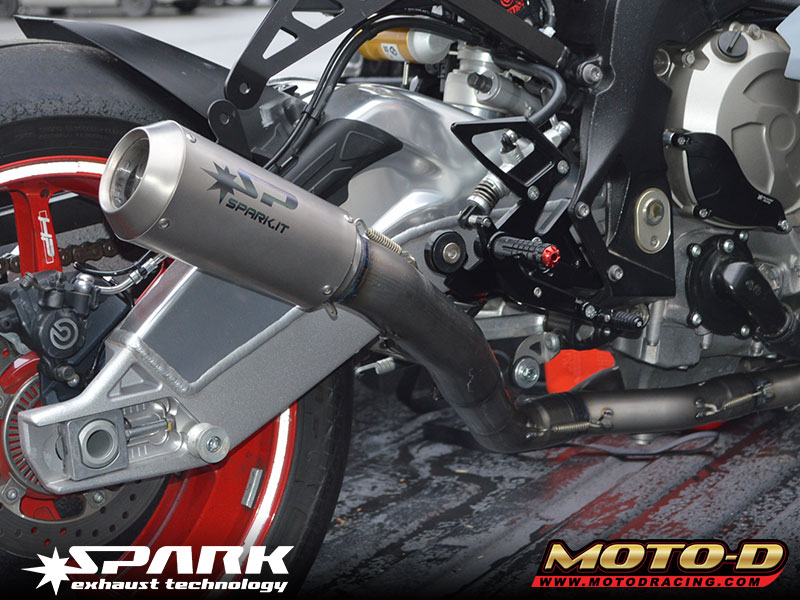 Learn More About Spark BMW S1000RR Slip-On & Full-Exhaust Systems > (click here)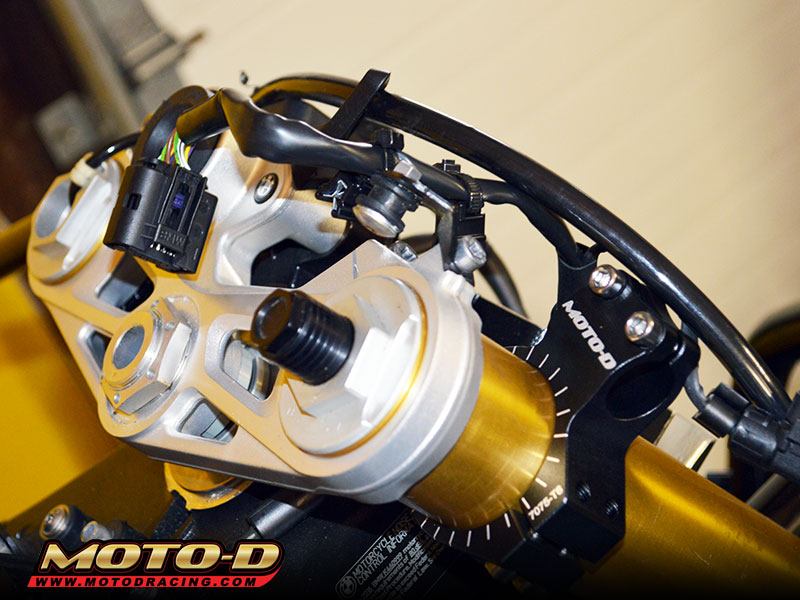 Learn More About Bonamici & MOTO-D Clip-On Bars > (click here)


Bonamici Racing products are the result of an accurate engineering and design process performed in-house by laser scanning each motorcycle in their factory located in Otricoli, Italy. Bonamici produces racing rearsets, engine case-savers, clip-ons, and folding levers in the highest grades of titanium, aluminum, magnesium, and steel alloys. Bonamici is able to assist customers and provide them with the best solutions to optimize their bike based on rider feedback. Technical support is provided by the Bonamici North American Distributor which can solve any problems with care.

MOTO-D is the exclusive North American Distributor for Bonamici Racing Italy. For more info visit www.motodracing.com
comments powered by

Disqus