Posted by MOTO-D on 2nd May 2017
Altus Motorsports is proud to announce its partnership with MOTO-D and Bonamici Racing Italy for their 2017 MotoAmerica campaign.
Based out of Lawton, OK the Altus Motorsports Team will be fielding two riders, JC Camacho and Jaret Nassaney in Superstock 600.
JC Camacho - "We have an awesome package this year, both the bikes and the people surrounding our program are second to none. This off season I've been working really hard to improve my race craft. I'm really looking forward to all the close competitive racing this series brings, and to continue being a part of this amazing platform that will help me to reach my potential. It's a long road until the end of this series is just kicking off, consistency and progression are key! It's shaping up to be a great year of racing, see you guys on the line!"
Camacho began his career in 2012 racing in AMA Supersport East. The 2014 season was a breakthrough for the Texan as he scored a slew of top-10 AMA Pro Supersport results with a best finish of fifth at Mid-Ohio. Last year, Camacho ran a C&C Motorsports Yamaha in MotoAmerica Superstock 600 where he scored five top-10 finishes. Follow Camacho online at www.facebook.com/jc.camacho.91 or http://www.instagram.com/jc_623
Jaret Nassaney - "I'm really excited for the 2017 season. We have a new bike this season the Suzuki GSX-R 600 and our team has been working really hard including our new amazing crew chief Eric Gray. We will be getting technical advice from the M4 Suzuki guys as well which I am appreciative for. I am moving up to the Superstock 600 class so my goals are to make every main, then move up from there and start battling it out with the top guys." Follow Nassaney online at www.facebook.com/jaretnassaney or http://www.instagram.com/jaret_359/
Team Manager, Janette Nassaney - "I am thrilled for the upcoming 2017 season. The riders and team have been working hard to put together a very competitive program. It is with the help of wonderful companies like MOTO-D and Bonamici Racing Italy that we can do what we do. Altus Motorsports is our title sponsor with an amazing dealership in Southwest Oklahoma. We chose to work with MOTO-D and use their "Pro-Series" Tire Warmers and Stands and Case Savers from Bonamici Racing Italy because they have been proven to be top-performing and reliable. As a privateer team, we appreciate the help of other enthusiastic businesses that also share a riding passion and when we looked around the paddock we knew this was a perfect direction our team should take. Our goal is to put our riders on the podium as often as possible, and help our sponsors get the attention they deserve."
About MOTO-D Racing:
MOTO-D is a distributor of Performance Riding Sportbike Accessories, Parts, and Apparel including the MOTO-D Tire Warmers and Stands, Bonamici Racing Italy Rearsets and Case Savers, and Spark Italy Exhaust. Highly involved in the sportbike riding and racing community and backed by enthusiastic customer service. Founded in 2010 with motorcycle dealer accounts throughout North America, their showroom and distribution space is in Mahopac, NY. For more info visit http://www.motodracing.com
Find MOTO-D and Bonamici Racing Italy online at http://www.motodracing.com/cnc-motorcycle-parts , Like on Facebook at https://facebook.com/motodracing , Follow on Instagram at https://www.instagram.com/motodracing and Watch at https://www.youtube.com/motodracing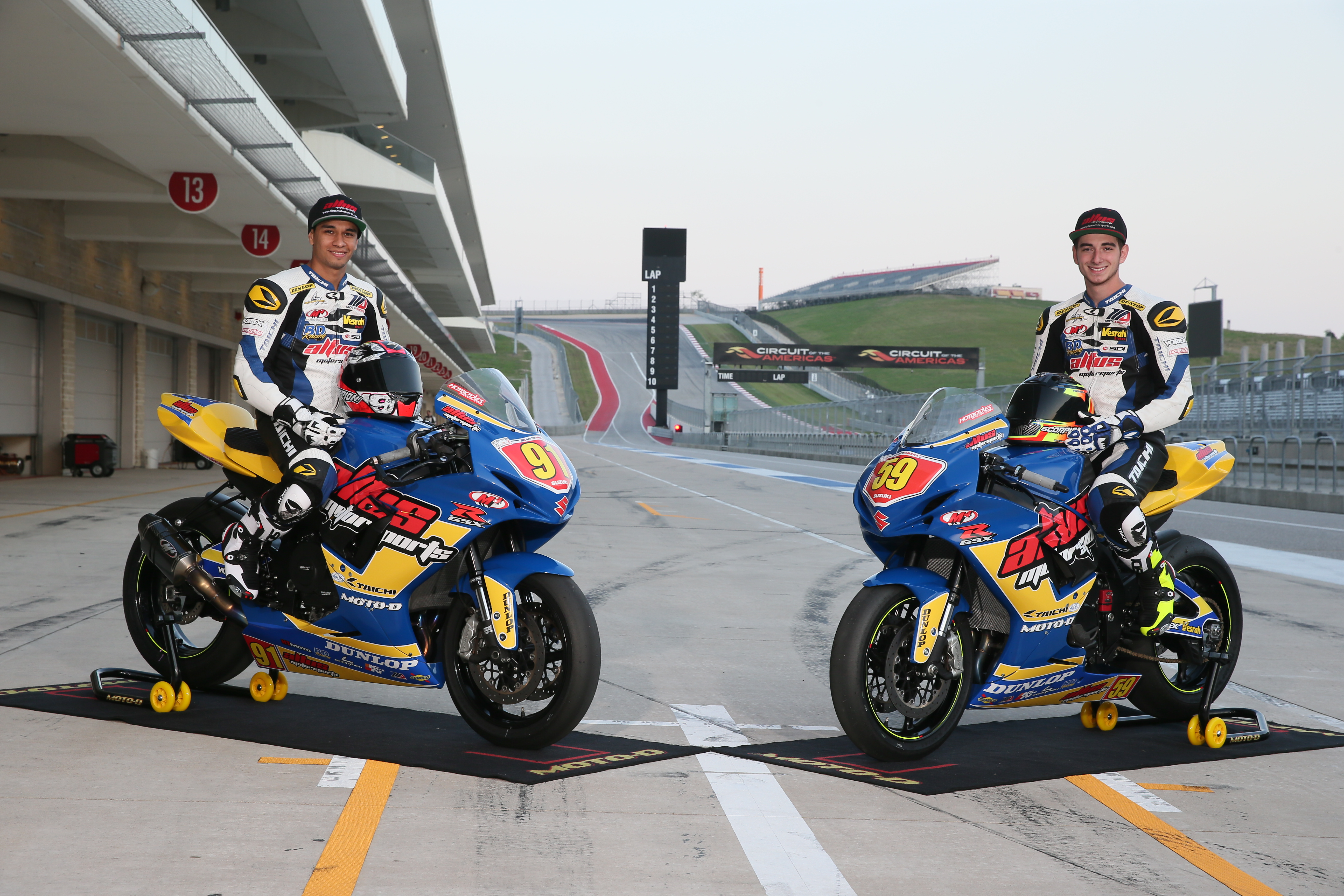 comments powered by

Disqus