Posted by MOTO-D on 8th Apr 2019
The all-new Pirelli Diablo Supercorsa Trackday compound motorcycle tire for track days and street is now available at MOTO-D Racing.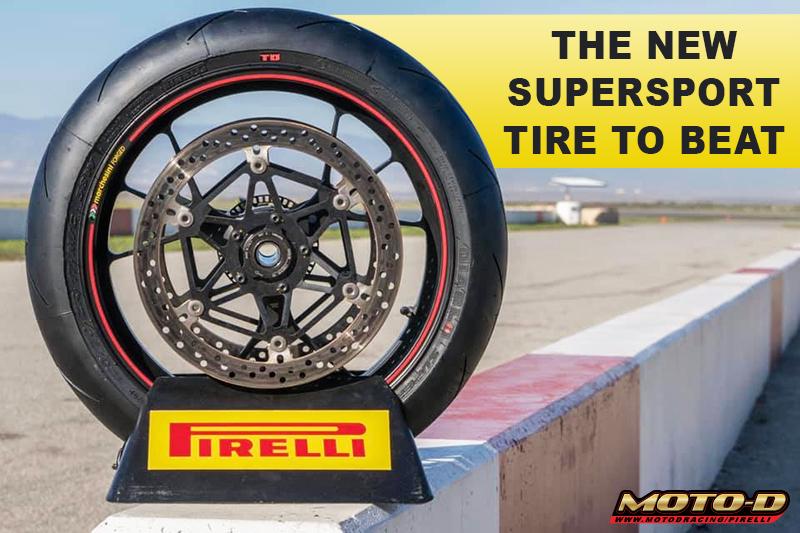 Pirelli tire is excited to announce the availability of an all-new track day-specific motorcycle compound of the Diablo Supercorsa race tire which is DOT approved and geared towards delivering motorcyclists the ultimate combination of racetrack performance and durability. This new tire is street legal but combines the performance of a slick motorcycle tire with fast warm-ups and incredible grip to beat the competitors Q4 and Q3 offering, hands down!
-
Available Sizes
110/70-17 > 120/70-17 > 140/70-17 > 180/60-17 > 200/55-17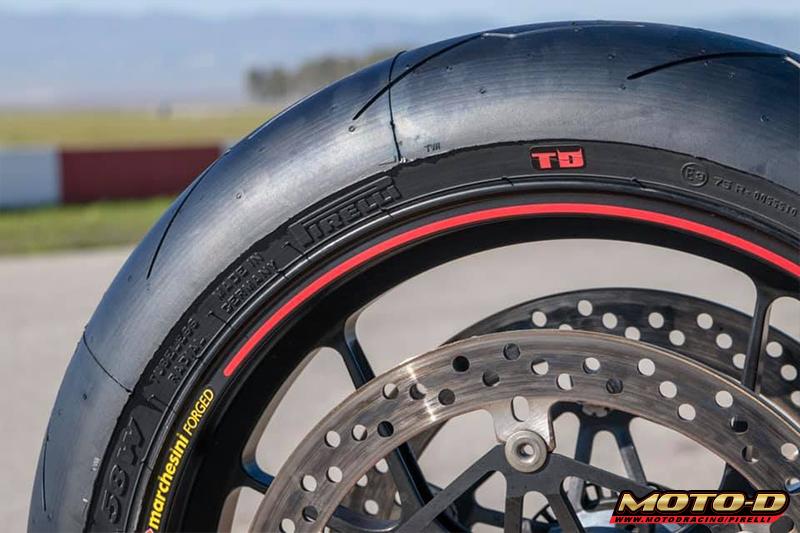 "We're proud to offer this Diablo Supercorsa special compound for track day use as it's designed to keep up with the performance and technology of today's sport bikes," said Oscar Solis, road race manager, Pirelli. "The solution is incredibly versatile, giving riders the ability to cover both street and racetrack in a DOT legal package. It provides riders the opportunity to competitively log laps at their local track day and hop on the street to ride a scenic canyon route back home."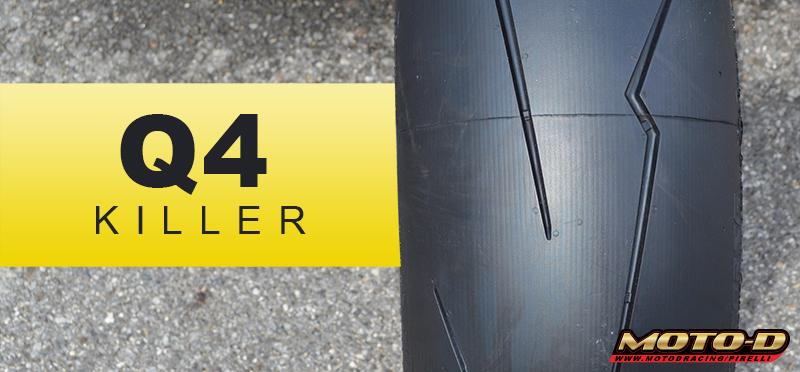 These special tires feature a unique "TD" identifier, creating a distinct look on the sidewall in comparison to other tires in the Pirelli Diablo Supercorsa lineup. Trackside tire vendor MOTO-D will offer the tire for sale in-store and at upcoming New York track day events and races. "I'm so excited for the new Pirelli Diablo Supercorsa compound for track days", said Jake Zemke, former professional AMA Superbike racer. "I started on this project with Pirelli last year to help bring a further DOT tire to the market that is stable; safety with extremely high grip levels for the New York track. This new tire is better than the Q4 as it offers amazing grip and stability in a street-legal package. Whether on the road or racetrack, the Pirelli Supercorsa compound for track day use is no comparison to the Q3 or Q4 from the competition and is the new standard for a high performance do-it-all sportbike tire."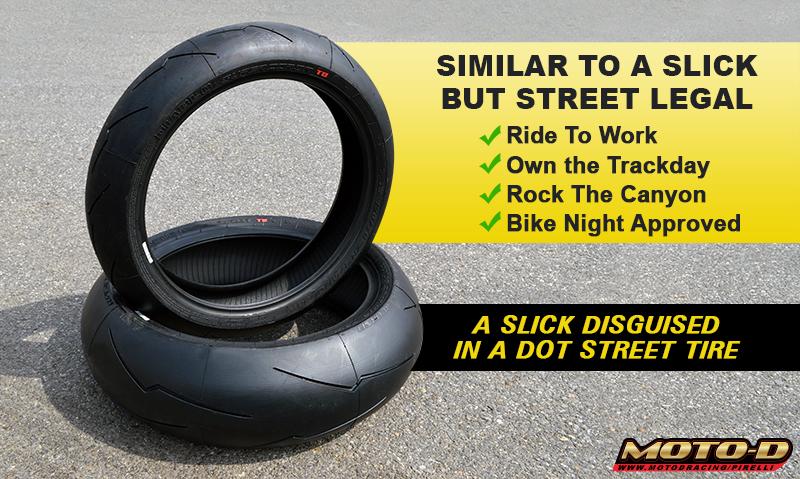 This 50/50 compound allows for all the grip you need at max lean angles similar to a slick but is DOT so after your trackday, you can ride to work, rock the canyons or rail over to the bike night at Buffalo Wild Wings! Make no mistake, vs. a Q4, the new Pirelli Trackday Supercorsa is the best choice for trackdays and performance street riding! The track day tires are now available now through MOTO-D Racing the New York Pirelli Race Tire Distributor.

comments powered by

Disqus