Posted by MOTO-D on 28th Mar 2018
IRC Components manufacturers dynamic quickshifters for sportbike motorcycles including Honda CBR 600RR / 1000RR, Kawasaki Ninja ZX10R / 6R / 400 / 300, and Yamaha R3. Quickshifters allow the rider to shift up without using the clutch and under full acceleration.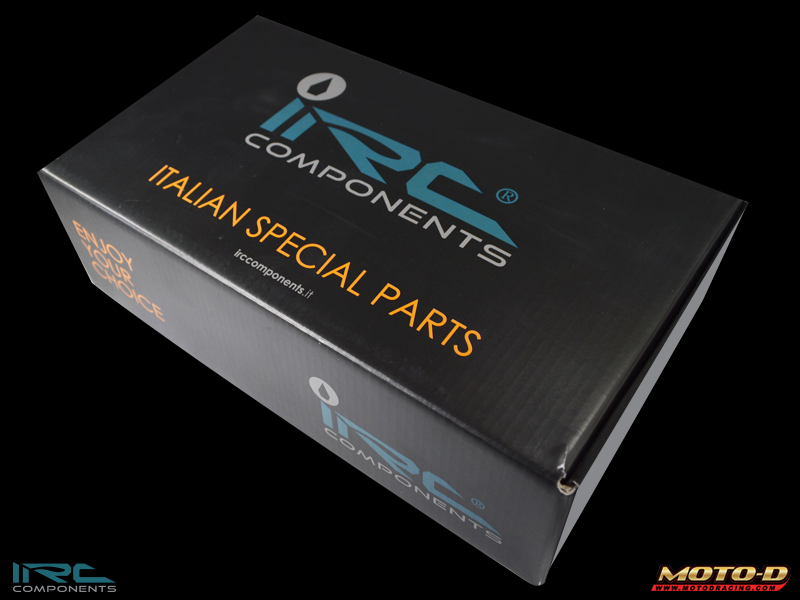 Enthusiasts wanting to take it to the next level can add an Auto-Blipper module which allows the rider to downshift without blipping the throttle or using the clutch lever. This is very attractive to racers riding popular bikes like the Aprilia RSV4, Ducati Panigale, KTM Superduke 1290, Suzuki GSX-R1000 (2017+), Honda CBR 1000RR (2017+), and the Yamaha R1 and R6 when every second counts on track.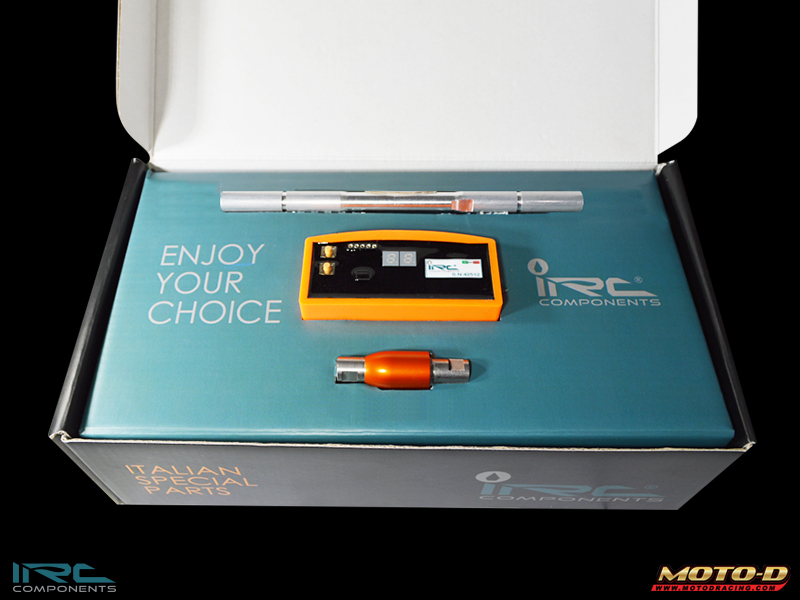 IRC quickshifters are 100% tested for function before leaving the factory to ensure reliability and have an IP65 Certification for being completely dust and oil proof plus water-resistant ensuring the sensor will perform in excess of 1,000,000 cycles at 45 Kgs Load.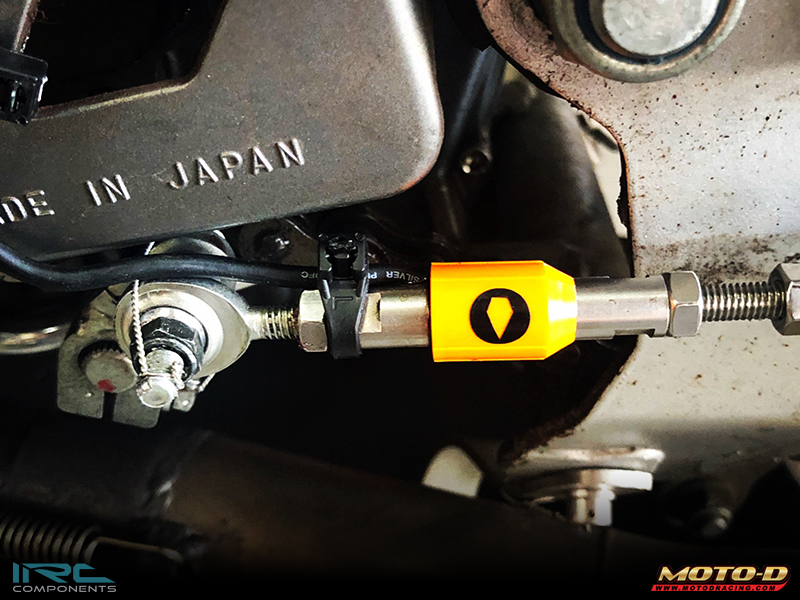 MotoGP certified by Magneti Marelli state-of-the-art load cell sensor with both right and left dual "Magic" threads".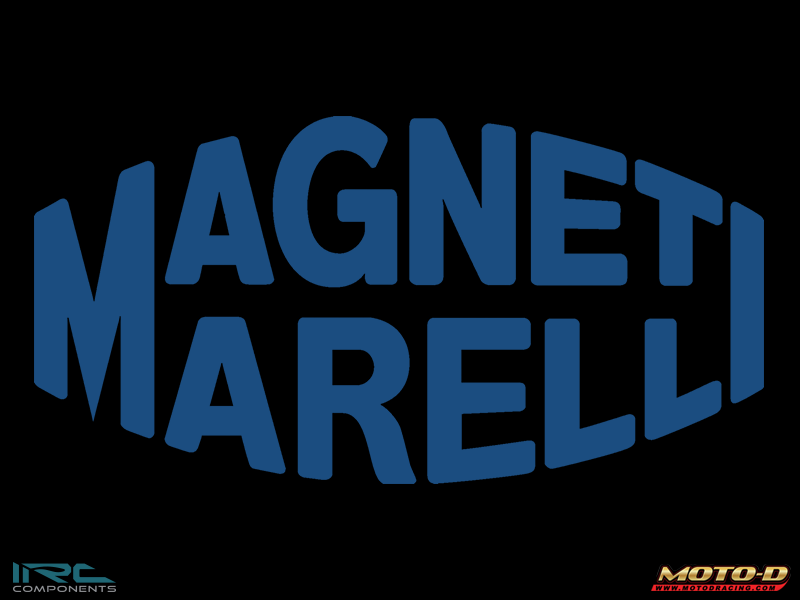 The IRC Components ELECTRONIC quick-shifter has a major advantage over other units in the market because it dynamically considers the RPM and Acceleration to modify the Cut Time ("T") and Pulses Power Progressively thereby eliminating gear box shock which can upset the chassis during cornering or braking, this means you can get on the throttle quicker!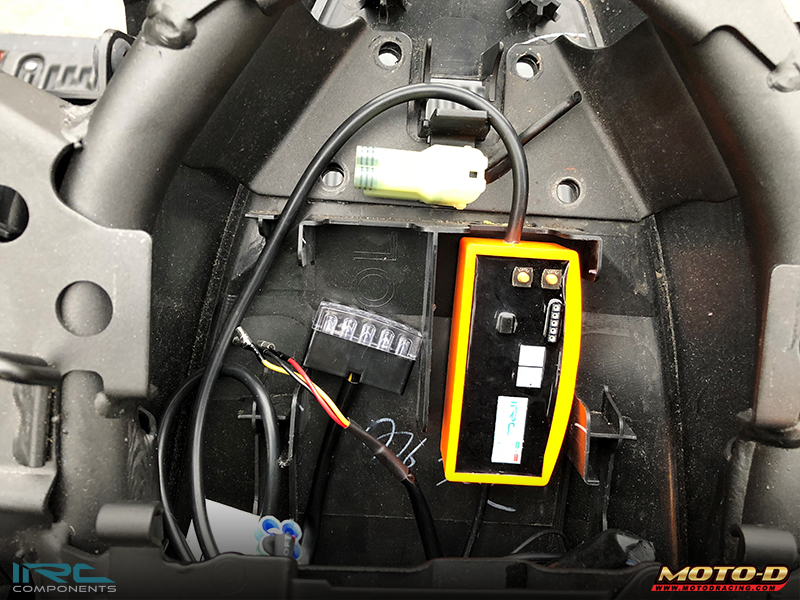 The intelligent controller of the IRC quick-shifter is directly connected to the load cell; signal handling is extremely precise and controlled.
All kits include bike specific Plug & Play wiring harness, shift rod, sensor, and controller. Learn more by watching the video on the product pages here: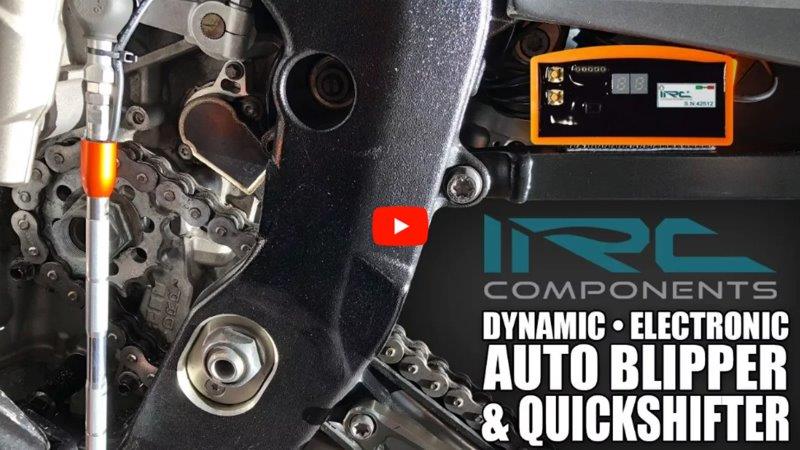 IRC Quickshifter Highlights:
● Available for many popular sportbikes
● Dynamically considers the RPM and Acceleration to modify the Cut Time for the smoothest, fastest shifts of any system on the market
● Clutchless downshifting auto-blippers for Aprilia RSV4, Ducati 1098/1198, Ducati Panigale, Honda CBR 1000RR, Kawasaki ZX-10R, KTM Suoerduke, Suzuki GSX-R 1000, and Yamaha R1 and Yamaha R6
● Certified MotoGP by Magneti Marelli state-of-the-art load cell sensor
● Easy Plug & Play Installation and bike specific wiring harness
● One-Year USA Limited Warranty
For additional information, visit IRC Quickshifters and Auto-Blippers ( click here )
comments powered by

Disqus