Posted by MOTO-D on 12th Sep 2019
Bonamici Case Savers really save sportbikes from major damage when they crash. Hurricane Racing rider Dustin Richards 2017 Yamaha YZF-R6 racebike took a nasty spill at Palm Beach Raceway but thanks to the Bonamici R6 engine guards, a major disaster was avoided.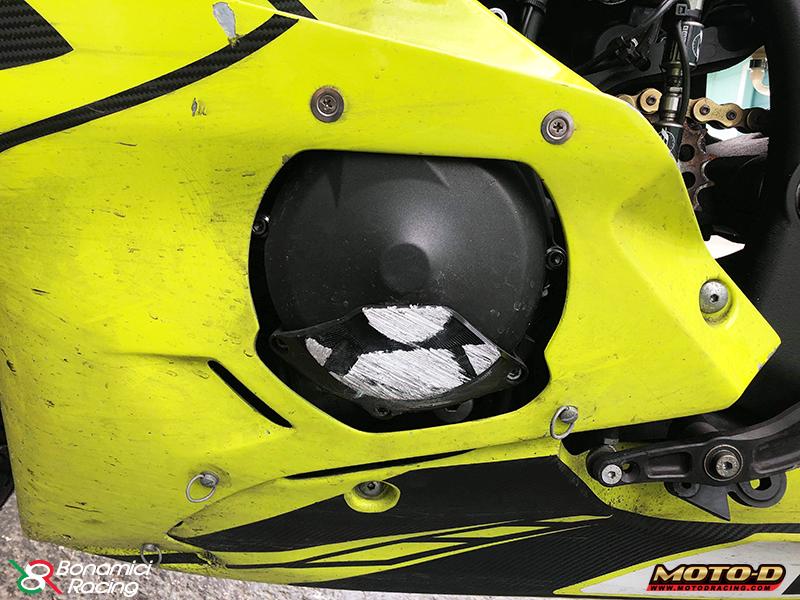 Racebikes need to keep light, so Bonamici produces the engine case savers in aluminum. Protection is at the forefront of design and the case savers for the R6 from years 2006 onward come in a 3-piece kit which protects the stator, clutch, and ignition. Fortunately, as shown in the picture here the rider and bike were ok and while skidding across the pavement, all the rider needed to do was worry about getting off the raceline since his stator and clutch cover were protected.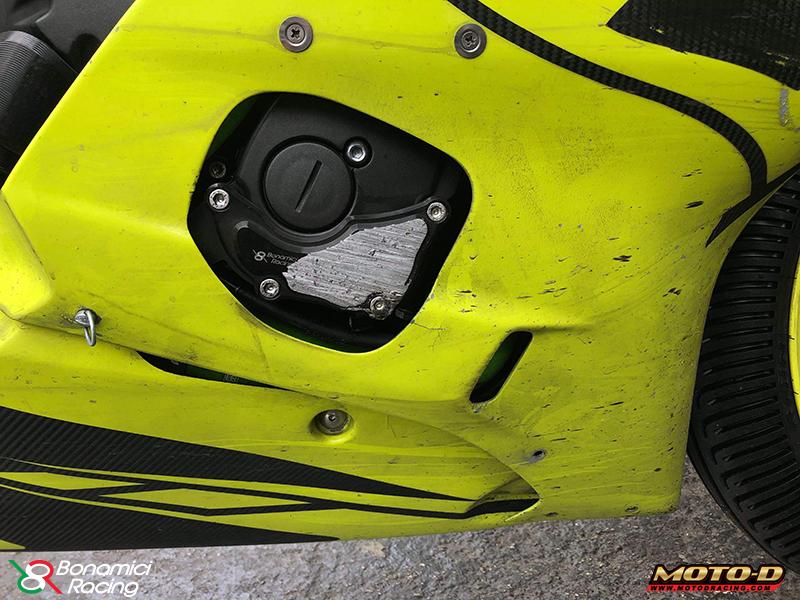 Bonamici only uses billet in the production of their case savers which is anodized for strength and resistance to wear. Standard colors for their ignition cover protectors are black but red, blue, green and gold can be custom ordered for a unique look. The advantage of using CNC engine covers over plastic (Delrin) is that the aluminum helps slow the bike down in a slide vs. nylon which speeds the bike up (like a hockey puck).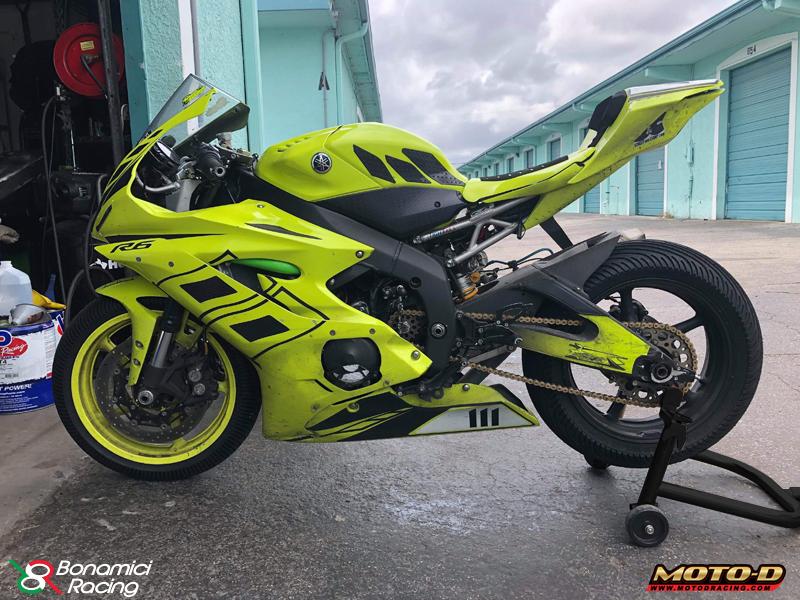 Another reason why the Bonamici case savers are the best crash damage protection upgrade is because they quickly bolt over the critical engine parts and can usually be repaired by the racer for re-use by lightly sanding them down and applying a quick coat of spray paint (see bottom image below).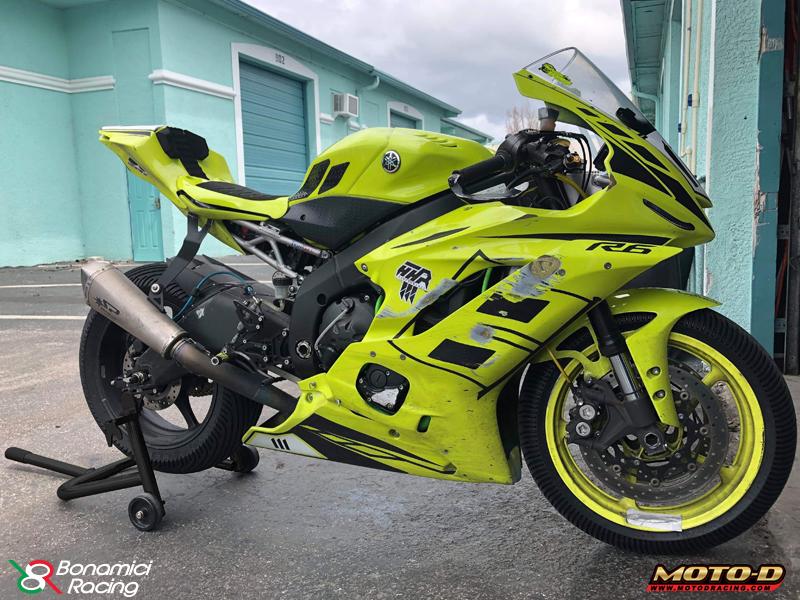 Bonamici Case Savers protect a multitude of bike models and years, ranging from Suzuki GSX-R to the present Triumph 765 and even the MV Agusta F3 675/800 plus other bikes like the BMW S1000RR which have a 4-piece kit and the Ducati Panigale which has a 2-piece cover set.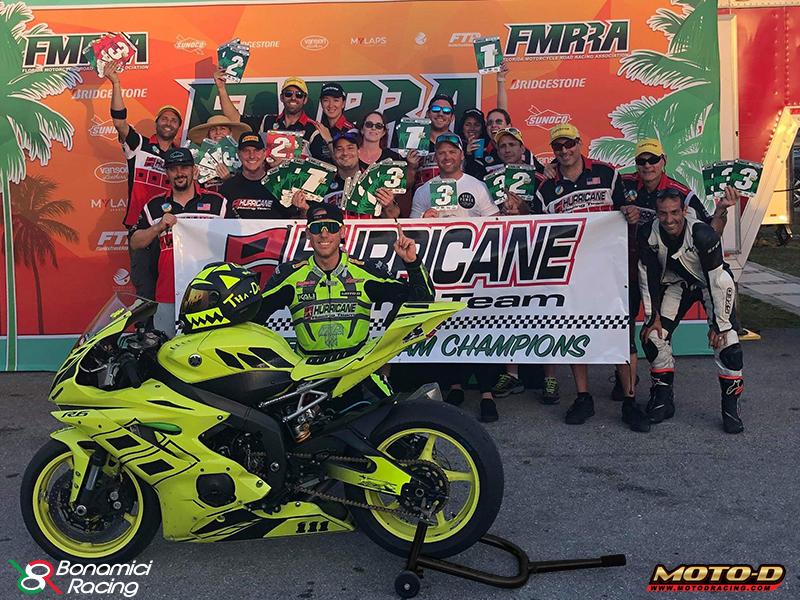 FMRRA Champions like Dustin Richards choose Bonamici Case Saver Kits to protect their valuable engines. Riders all over the world including racers in MotoAmerica to World Superbike trust Bonamici. To learn more about performance parts like the Bonamici engine case savers for sportbikes visit www.motodracing.com/bonamici-racing-case-savers

MOTO-D is the exclusive North American Distributor for Bonamici Racing Italy. For more info visit www.motodracing.com/bonamici-racing
comments powered by

Disqus